Everything You Need to Know about Auto Insurance in Mississippi
Biloxi is one of the state's most charming cities in Harrison County. Situated along the Gulf of Mexico, it boasts miles and miles of beautiful white sand beaches and a strong maritime tradition, home to the Maritime and Seafood Industry Museum with exciting exhibits on boat building and seafood management.
Some of Biloxi's most popular attractions include the Biloxi lighthouse, Beau Rivage Resort & Casino, and (most importantly) majestic views of the Gulf Coast in all of its glory.
All Biloxi drivers must carry an auto insurance policy to drive legally in Mississippi. Failure to provide proof of insurance at a traffic stop will result in a suspended driver's license registration, fines, and administrative headaches. Keep reading to learn more about car insurance in Mississippi, including the types of rates you can expect by ZIP code, available discounts, and a word on the region's road and traffic infrastructure.
How Much Does Car Insurance Cost in Biloxi, MS?
Biloxi drivers pay an average monthly premium of $140 a month for full coverage, which is a little below the state average of $148 and the national average of $148. For the state-required minimum liability, it costs drivers on average $40 a month, almost the same as the state at $41 and lower than the national average of $47.
Getting a Free Auto Insurance quote with Freeway is easy!
Reasons Why Insurance is So Expensive in Mississippi
Unfortunately, Mississippi is one of the more expensive states in the country to obtain auto insurance.
For starters, the state has a high number of uninsured drivers. According to the Insurance Information Institute, roughly 29.4% of all drivers are uninsured, or approximately one in three. Secondly, Mississippi has a high fatality rate. With both of these stats, it's no surprise why Mississippi auto insurance is so expensive.
The state plays host to damaging weather events some years with hurricanes and flooding, which increases insurance costs.
Another reason insurance is so expensive in Mississippi is high crime rates. Compared to the national average, the risk of theft, vandalism, and other risky behaviors are much higher, increasing insurance rates for home and vehicle owners throughout the region.
Affordable Car Insurance Rates Comparison by Cities in Mississippi
To learn the average monthly premiums paid in cities throughout the state of Mississippi, check out our breakdown below:
| City | Full Coverage Insurance | Liability Insurance Coverage |
| --- | --- | --- |
| Biloxi | $140 | $40 |
| Jackson | $150 | $50 |
| Gulfport | $140 | $50 |
| Hattiesburg | $130 | $40 |
| Southaven | $130 | $40 |
Affordable Biloxi Car Insurance Rates by Zip Code
Auto insurance premiums vary significantly from region to region thanks to several factors, including accident rates, population density, crime rates, and local laws/regulations.
For the average monthly premium paid by Biloxi residents by zip code, see our breakdown below:
| Zip Code | Full Coverage Insurance | Liability Insurance Coverage |
| --- | --- | --- |
| 39530 | $140 | $40 |
| 39531 | $140 | $40 |
| 39532 | $140 | $40 |
| 39533 | $140 | $40 |
| 39534 | $140 | $40 |
| 39535 | $140 | $40 |
Low-Cost Car Insurance Rates by Age in Biloxi
According to the National Highway Traffic Safety Administration (NHTSA), younger drivers are more likely to get into accidents than older drivers (particularly up to age 25). This, combined with their overall higher claims volume and spottier driving experience, means their auto coverage premiums will be higher.
For the average monthly premium paid by Biloxi residents by age, see our breakdown below:
| Age | Full Coverage Insurance | Liability Insurance Coverage |
| --- | --- | --- |
| Teenagers | $440 | $150 |
| 20s | $160 | $50 |
| 30s | $140 | $40 |
| 40s | $130 | $40 |
| 50s | $120 | $40 |
| 60s | $120 | $40 |
| 70s | $150 | $50 |
* Methodology: To come up with our average monthly premiums, we use the following demographic: 30-year-old males with a state minimum liability policy meeting Mississippi's requirements. Many factors determine the premiums.
Driving Conditions in Biloxi, MS
How Many Fatal Accidents Happen in Biloxi?
In 2020, Biloxi had 11 fatal traffic accidents, resulting in 12 fatalities involving 22 people and three pedestrians.
How Are the Road Infrastructure and Bridges in Biloxi?
Biloxi has an active Department of Public Works that works on all aspects of city infrastructure, including but not limited to streets/drainage systems, bridge maintenance, and general infrastructure repair. Past projects included Main Street railroad crossing upgrades, Bayview Waterfront restoration, and Cedar Lake Bridge repairs.
Minimum Car Insurance Requirements in Biloxi
Here are Mississippi's minimum auto insurance requirements:
For better peace of mind, many drivers choose higher liability requirements than these minimum coverages, as they may not be sufficient to pay for full damages in an at-fault accident. For example, $25,000 in property damage will barely cover the cost of a totaled vehicle. If you can afford it, opt for a minimum 100/300/100 policy for substantially greater protections.
Find an office near you to help with your auto insurance
What Are the Penalties for Driving Without Insurance in Biloxi, MS?
Driving without proof of insurance when pulled over at a traffic stop will result in severe consequences, including the following:
A fine of up to $1,000

License/registration suspension (until proof of insurance is provided)

$100 reinstatement fee
On top of these penalties, you must file an SR-22 form, an add-on to your existing policy that lets the state know you carry the minimum required liability limits. It will remain on file for a minimum of three years.
Factors Allowed in Biloxi Car Insurance Rates
Insurance companies based Biloxi auto insurance premiums on some of the factors below:
Age

Gender

Vehicle make and model

Driving record

Amount of

deductible

Chosen liability limits
Your premiums may increase depending on how your life circumstances change. For example, switching from a late-model Tesla Model X to a 2015 Chevrolet Malibu will surely see lower premiums. You may also enjoy savings by applying for liability-only over full coverage with collision and comprehensive insurance, although it's not recommended, as state minimum liability only offers third-party benefits that cover the cost of damages and injuries to other drivers, not you or your passengers.
What's the Best Car Insurance for Teenagers and Their Families in Biloxi, Mississippi?
Unfortunately, Biloxi teenagers see sky-high auto insurance premiums thanks to the state's high number of uninsured drivers and the traffic fatality rate for every 100,000 people. Ways teenage drivers can save on auto insurance include the following:
Applying for discounts

Reducing add-ons (e.g., roadside assistance and rental car reimbursement)

Achieving a minimum grade point average (GPA) for a "Good Student" discount

Completing a driver's education course

Avoiding high-performance, sport, or luxury vehicles (due to increased repair and replacement costs)
Lastly, do not forget to evaluate your policy's coverage limits. Increasing your deductible from $200 to $500 could cut your collision and comprehensive cost by up to 30%. Bumping it up to a $1,000 deductible increases potential savings to 40% or more.
What are the Best Discounts for Car Insurance in Biloxi, MS?
To take advantage of the maximum savings possible on your auto insurance policy, it is important to qualify for and be eligible for discounts.
Many popular discount programs allow you to save as much as 30% off your premium, including "Good Driver" discounts, low mileage discounts, and multi-vehicle/multi-policy discounts.
Good driver discounts are awarded to drivers who have maintained clean driving records for three to five years. Some companies may require that you hit closer to the three-year mark, while others prefer that you hit closer to the five-year mark. Regardless, this discount is awarded because insurers see you as less of a risk for future claims payouts.
Low mileage discounts are also typically awarded to drivers who drive less than 7,500 miles a year. Auto insurance companies may also create tiered discount programs offering drivers with less than 7,500 miles a higher percentage discount than drivers between 7,500 and 10,000 miles.
Here are other types of discounts that you may qualify for:
Be sure to stay in touch with your auto insurance company. It is a good idea to call them every six months to see if you qualify for any new discounts. Also, remember to call as your life circumstances change. For example, if you have recently purchased a new home, you may be able to bundle auto and homeowner's insurance.
Get an Online Quote for Car Insurance in Biloxi Today!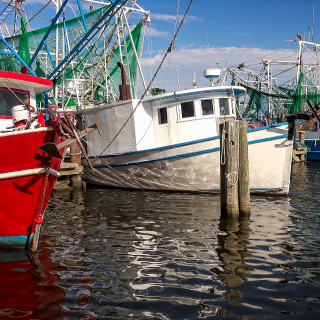 Freeway Insurance allows you to select from multiple affordable auto insurance options, including state minimum liability and full coverage.
If you're ready to take the next step, there are three ways to reach Freeway Insurance. You may visit a Biloxi office near you, visit us online for a free insurance quote or call 800-775-5620 to speak with one of our knowledgeable agents. Get in touch with us today!
Select a Product or Service to request a quote
Ready to Get a Quick Quote?