Having a car insurance plan in the Palm Bay, Titusville and Melbourne area of Florida provides financial protection in case of accidents, theft or damage to your vehicle. It also offers liability coverage for damages or injuries you may cause to others. With a car insurance plan, you have peace of mind knowing that you are covered in the event of an unexpected situation, allowing you to focus on your daily life without worry.
Find the Best Car Insurance in Palm Bay, Titusville, and Melbourne FL
Having different coverage areas in a car insurance plan is crucial as it provides protection against various types of risks and accidents. For example, liability coverage protects the policyholder against claims made by others for injury or damage caused by the policyholder's vehicle, while collision coverage compensates for damages to the policyholder's own vehicle. Comprehensive coverage offers protection against non-collision incidents like theft, vandalism, and natural disasters. Having these different coverage areas in a car insurance plan helps ensure that the policyholder is adequately protected in different scenarios and can minimize financial losses in the event of an accident. Freeway Insurance may be the option you are looking for to protect your car. Palm Bay auto insurance and other types of insurance for your peace of mind. 
The Palm Bay-Melbourne-Titusville metropolitan statistical area (MSA) is an up-and-coming region in Florida, known for its prodigious mix of high-tech opportunities and natural wonders. Residents and visitors can enjoy many natural habitats, such as the Canaveral National Seashore, the Indian River Lagoon Preserve, and Port Canaveral with proximity to the most popular cruise routes in the world.
How Many Fatal Accidents Happen Here?
In 2020, there were 74 fatal traffic accidents in Brevard County, which includes the Palm Bay-Melbourne-Titusville MSA. In these fatal accidents, 81 people were killed and 45 were seriously injured.
In 2019, Palm Bay, FL saw ten fatal vehicle accidents, Melbourne, FL saw 12 fatal vehicle accidents, and Titusville, FL saw seven fatal wrecks.
How Are the Road Infrastructure and Bridges in This Area?
Rated third in the annual U-Haul Growth Index, the Palm Bay-Melbourne-Titusville MSA has a very active Public Works department that continually works on improvement projects to support a growing population. For example, in late 2021, Titusville worked with $3 million worth of federal relief funds towards water and sewer projects. Others include replacing 50-year-old lift stations and supporting the Indian River Lagoon.
According to a 2020 Milken 'Best Performing Cities' report, Palm Bay-Melbourne-Titusville came in tenth place — a testament to its high tech growth, lower housing costs, and other indicators for a highly progressive area.
All drivers in Palm Bay, FL, Melbourne, FL and Titusville, FL must carry car insurance. To learn more about car insurance in the area, including average costs by age group and zip code, ways to save on premiums, required coverage limits, and more, keep reading.
How Much Does Car Insurance Cost Around Palm Bay-Melbourne-Titusville, FL?
Palm Bay's average monthly full coverage car insurance premium is $165, verses $154 for Titusville and $164 in Melbourne. All three cities see rates close to or equal to the national average of $161 and much lower than Florida's state average of $197.
Alternatively, the state-required minimum or liability car insurance per month is $63 for Palm Bay, FL, $58 for Titusville, FL and $63 for Melbourne, FL.
It's important to note that car insurance rates for a specific area or zip code are influenced by things like accident numbers and severity, car theft and vandalism and natural disasters.
Here are some different average monthly car insurance rates from surrounding Florida cities for comparison.
| City | Full Coverage Insurance | Liability Insurance Coverage |
| --- | --- | --- |
| Palm Bay-Melbourne-Titusville | $161 | $61 |
| Miami | $277 | $97 |
| Fort Lauderdale | $221 | $83 |
| Orlando | $177 | $70 |
| Tampa | $256 | $99 |
Car Insurance Rates by Zip Code Covering Melbourne-Titusville FL
The cost of insurance can change significantly depending on the city or state of residence. Even your neighboring zip code can see higher or lower premiums depending on the collective claims history and demographic makeup of all residents living in that zip code.
Here is a selection of average monthly car insurance rates by zip code in the Palm Bay-Melbourne-Titusville MSA.
| Zip Code (City) | Full Coverage Insurance | Liability Insurance Coverage |
| --- | --- | --- |
| 32780 (Titusville) | $154 | $58 |
| 32796 (Titusville) | $154 | $59 |
| 32901 (Melbourne) | $164 | $63 |
| 32934 (Melbourne) | $158 | $61 |
| 32935 (Melbourne) | $161 | $62 |
| 32940 (Melbourne) | $154 | $60 |
| 32905 (Palm Bay) | $165 | $63 |
| 32907 (Palm Bay) | $165 | $63 |
| 32908 (Palm Bay) | $165 | $63 |
| 32909 (Palm Bay) | $165 | $63 |
| 32926 (Cocoa) | $156 | $60 |
Low-Cost Titusville Car Insurance Rates by Age
The cost of car insurance depends significantly on age. Young Florida drivers, especially teenagers and drivers in their early 20s, will pay quite a bit more for car insurance since this age group tends to have more accidents and file more claims than older demographics.
Here are some different average monthly car insurance rates by age in Palm Bay, FL.
| Age | Full Coverage Insurance | Liability Insurance Coverage |
| --- | --- | --- |
| Teenagers | $620 | $223 |
| 20s | $239 | $88 |
| 30s | $165 | $63 |
| 40s | $156 | $61 |
| 50s | $147 | $58 |
| 60s | $150 | $59 |
| 70s | $179 | $71 |
Unless otherwise specified, we use the following methodology to arrive at our average cost: male, age 30, lowest possible legal coverage allowed by Florida. Your rates will be determined by several factors, including your age, your gender and the amount of coverage you want to purchase.
Get a Quote for Car Insurance in Florida Today!
Minimum Car Insurance Requirements in Palm Bay FL
All states require minimum coverage limits regarding bodily injury and property damage.
Florida is a no-fault car insurance state. This means that, in most cases, a driver's own insurance policy will take care of his or her injuries and damages up to the policy limit, regardless of who is at fault in the crash. All Florida drivers need to have the following minimum liability insurance requirements per accident.
Note, every insured driver carries a PIP policy, which can be used to pay for medical bills, arrange for family member funeral expenses, and contribute towards loss of income if needed. Drivers must make PIP claims within 14 days of the accident, subject to seeing a doctor or medical specialist who can evaluate their condition.
We highly recommend seeking an auto insurance policy with high collision, comprehensive, and bodily injury coverage limits. The lower your deductible and the higher your coverage limits, the more protected you'll feel while out and about on the road.
What Are the Penalties for Driving Without Insurance in Palm Bay, Melbourne, and Titusville?
Expect some stiff penalties if caught driving without insurance in Florida.
First-time offenders can expect to pay a $150 reinstatement fee, on top of a possible 3-year license and registration suspension. A second offense increases the reinstatement fee to $250, provided the second offense happens within three years of the first offense. For subsequent offenses, expect a $500 reinstatement fee.
All drivers caught driving without insurance in Florida can also expect to file for an SR-22 certificate, which shows proof of financial responsibility. In this case, your rates will rise significantly.
Remember, Florida law requires $10,000 for property damage liability (PDL) and $10,000 for personal injury protection (PIP).
Elements Factored into Insurance Rates
Every insurer evaluates the insured differently based on key factors, including age, gender, driving record, accident history, and make and model of the vehicle you drive.
Other factors that influence your car insurance rates include:
Age
Gender
Occupation
Homeownership
Marital status
Zip code of residence
Credit score
Discounts for Car Insurance in Palm Bay, Melbourne, and Titusville Area
All Palm Bay-Melbourne-Titusville residents with a clean driving record free of moving violations, infractions, and other destructive behaviors can expect to enjoy some car insurance discounts.
Some discounts available to Palm Bay-Melbourne-Titusville residents include but are not limited to:
What are the Advantages of Having an Auto Insurance Company that Covers Most of Florida
Having a car insurance company that covers most of Florida has several advantages. Firstly, it provides a wider network of support, ensuring that policyholders can receive assistance wherever they are in the state. Secondly, it allows for easier claims processing as there are more claims offices to handle claims. Thirdly, having a larger coverage area means that the insurance company has more resources to provide its customers with more comprehensive coverage options.
Additionally, it can result in increased customer satisfaction as policyholders feel more secure knowing that they are covered in case of an accident or other unexpected event. We are sure that if you are looking for car insurance titusville we will be the best option for your projects. 
Personalized Quotes to Get You the Cheapest Car Insurance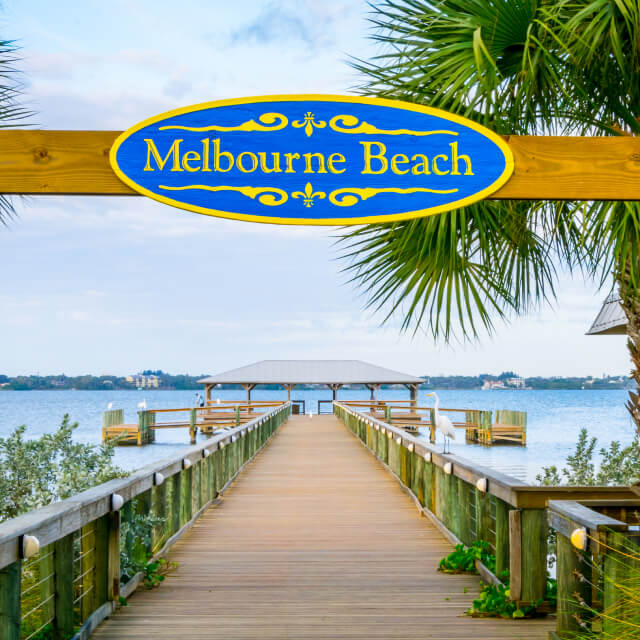 Now, you are well informed on everything about cheap car insurance in Palm Bay, FL, Melbourne, FL and Titusville, FL.
Freeway Insurance is here to help you find the best car insurance coverage. Feel free to request a quote online, visit us at a Palm Bay-Melbourne-Titusville office near you, or call (800) 777-5620 for a consultation on all of your possible options. Our insurance agents will be happy to help you and answer your questions.
Select a Product or Service to request a quote
Ready to Get a Quick Quote?