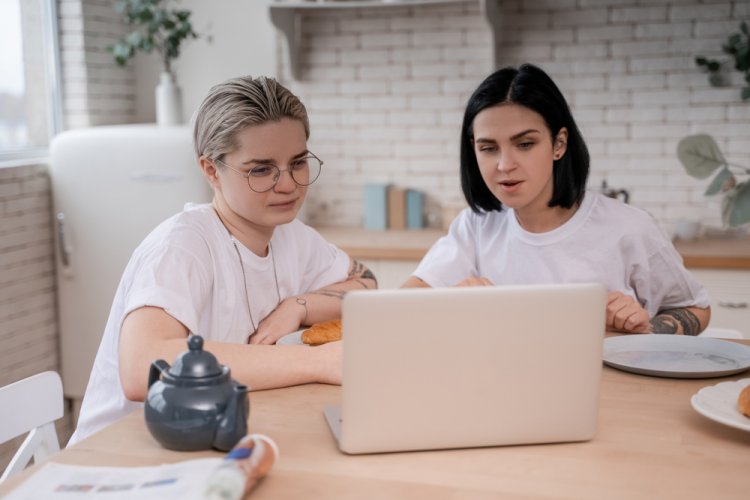 What if you were paying higher rates for your insurance policy and you didn't even know it?
All drivers want lower rates, but most drivers don't know which factors affect how much they pay. These drivers may end up asking a question: do rates vary by car?
Yes, rates vary by car, so what you drive affects how much you have to pay. That's why it might be a good idea to think about the cost of auto insurance before purchasing a specific vehicle. Now may also be the best time to see if another insurer can provide you with a better deal.
In order to get the cheapest, you need to know more about how insurers set prices based on what you drive.
How much you pay for your auto policy depends in part on what kind of car you drive. More expensive vehicles are typically more expensive to insure, and vehicles with certain safety features may be less expensive to insure.
At first, it might seem unfair that more expensive cars are more expensive to insure. But this is a major factor because if you get into a big accident and need a new car, the company will have to pay that much more to replace your vehicle.
The short story is that your average sports cars are less expensive to insure than, say, a Toyota Camry. Now, let's take a closer look at how auto rates vary by what kind of car you are driving.
Some of the cheapest cars to insure by make include:
Chrysler
Chevrolet
Dodge
Ford
GMC
Honda
Kia
Ram
Toyota
Volkswagen
If you are mostly looking for a lower premium, keep in mind that American-made, non-luxury brands are typically cheaper to insure. Foreign cars and luxury cars, meanwhile, require you pay an added cost on your coverage. This is one of the reasons you should always think long and hard before you buy a new vehicle!
As of 2021, the least expensive model to insure was the Chrysler Voyager L, which had an annual yearly cost of $1,272 in premiums.
Some of the most expensive cars to insure by make include
Audi
BMW
Lamborghini
Jaguar
Maserati
Mercedes
Tesla
These are the kinds of cars that always turn heads. But if you're about to become a new driver of one of these cars, keep in mind that the quotes you get may be higher than you were expecting.
In some cases, an experienced agent may be able to tell you more about how much it will cost to insure a prospective new car. By having that conversation sooner rather than later, you may be able to save yourself an annoying headache and more than a few dollars!
These makes of cars are typically more expensive because it costs more to repair them if you're in an accident. Therefore, insurers charge more for your premiums to account for this. Regardless of which type of coverage you get (whether it's just minimum liability coverage or a full-coverage policy), you will see a rate increase compared to the auto premiums you normally pay.
It's also worth noting that you really can't afford to only have liability when you have an expensive new car. That's because if you are in an accident that is someone else's fault, their liability may not be high enough to pay for the damages. And, of course, if you cause an accident, liability wouldn't pay…you'd need collision coverage for that.
What car, though, would be most expensive for you to insure? As of 2021, the most expensive model to insure was the Maserati Quattroporte S GranSport, which had an annual yearly cost of $4,823 in premiums.
Technically, there are a variety of things that make cars more or less expensive to insure. For example, we previously touched on how the presence of certain safety features could reduce the costs of coverage.
Mostly, though, what affects the cost of your auto policy revolves around two factors: where the car was made and how much the car costs. By understanding more about both of these factors and how they work, you may be able to save money and better navigate the confusing world of car insurance.
Why do foreign vehicles cost more to insure? Simply put, they require foreign parts. This means if you get into an accident and file a claim, it will be more expensive for the carrier to repair your vehicle. Therefore, the carrier passes the added cost around in the form of higher car rates. This is something that drivers of foreign cars discover almost right away because even basic repairs and maintenance of their cars require importing parts from some very exotic places.
Even if you drive a domestic car, you may pay higher insurance premiums if the car is expensive for the same reasons we outlined above. Whereas a cheaper car is cheaper to repair or replace, more expensive cars cost more. This naturally leads to higher costs for the driver. In some cases, you may need more specialized insurance, such as getting classic car insurance for your vintage vehicle. Therefore, while it shouldn't be your only consideration, it may be worth considering buying a cheaper car if you would like your policy to be cheaper as well.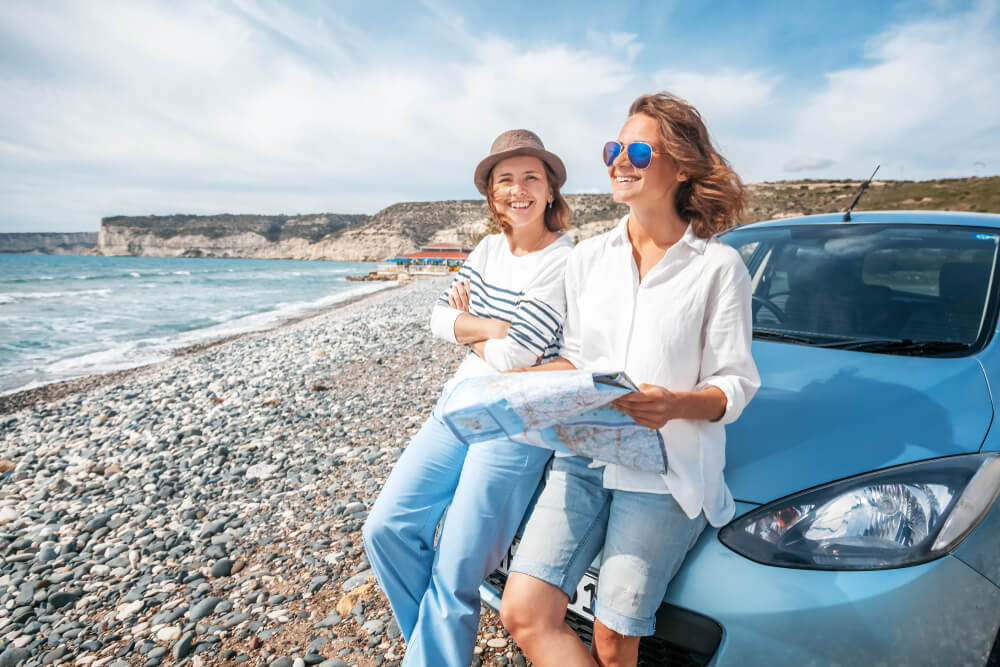 If you want to get the best price, you may want to drive a less expensive car. But even if you drive a car that's a bit more expensive, there are a few ways you may be able to lower your premium. And some of these techniques may have a significant impact on your efforts to lower your rates.
Do you get multiple types of coverage from the same carrier? For example, if you get car insurance from the same carrier that provides your renters or homeowners insurance, you can bundle your coverage and save each month.
Be sure to contact your existing carrier to discover what kinds of policies they have to sell. If they don't have much variety, this may be the best time for you to switch to a new carrier.
If you have poor credit, it can affect how much you pay. If you can get good credit, though, it lowers how much you have to pay. Consider getting a free service to monitor and improve your credit so you can get a lower credit-based score.
With these services, pay particular note to anything in your credit record that is inaccurate. It can take some time and effort, but successfully disputing the things dragging your score down is one of the quickest ways you can restore your credit.
As a general rule, customers who have a bumpy driving history pay more. If you can avoid things like collisions and traffic tickets, though, you can lower your coverage premiums. Once you get into fewer accidents, you may even be able to qualify for a safe driving discount!
And even without the discount, having a safe driving record is a great way to reduce the baseline cost of your premium. That will continue to come in handy, even if you switch to a new company.
One of the best ways to get a lower premium is to take a defensive driving course. Even if you are planning to comparison shop, taking the course will help you get better quotes.
And the cost of these courses is relatively low, especially considering how much money they can help you save!
​One of the reasons you pay more in urban areas is that your car is likelier to get stolen. But no matter where you live, you can install anti-theft devices in your car to get a better premium.
These devices are a real "win/win" because every driver wants to protect their vehicle from theft and vandalism. Now, you can get a discount on your policy, as well as get peace of mind from making your car safer.
There are different types of insurance out there, and you can save by changing your policy. For example, lowering your limits can lower your premium. Switching to a higher deductible can also make a big difference. Finally, you will be able to get more competitive quotes if you change how many types of coverage you have (such as dropping comprehensive coverage).
Keep in mind that we always recommend you have more than liability on your vehicle. And it's worth consulting with your current carrier before you make any major changes to your existing coverage.
The average cost for Americans in 2022 is $1,674 per year for full coverage and $565 for minimum. So if you're paying around that amount, you can assume you have a fair price. However, many different factors can affect how much you pay, including the type of vehicle that you drive. If you drive a more expensive and exotic car than the average person, you are always going to end up paying more on average for the cost of your coverage.
The average cost may vary greatly from place to place. You may pay more in your current state than certain friends or family pay for in their states. And you may even pay more (or less) than people you know in the same state. That is because carriers look at the specific zip code before giving you specific quotes on different coverage limits.
Ultimately, this affects carriers calculating insurance rates because some areas are safer than others. Major cities tend to be riskier places to drive than rural areas, as more cars are on the road and lots of traffic jams. That's why you might pay a lot more if you live in New York City compared to somewhere like Fargo.
Theoretically, if you are a safe driver who doesn't get into accidents and sticks with the same company, your rates should decrease every year.
That said, there are ways for your rates to increase. You might:
Get into an at-fault accident
Upgrade to a newer, more expensive car
Move to a bigger or more dangerous city
Finding the best rates by car type will require you to shop around a bit. To get lower car insurance, you'll want to compare quotes from at least three different companies.
You'll also want to see if you qualify for any discounts. As we mentioned above, cars that have safety and security features generally qualify for a premium reduction. Many insurers also offer military, veteran, student, and good driver discounts.
Regardless of the type of car you have, enjoy cheap rates with Freeway. Get your free quote now or call us at 800-777-5820 for more information.
Ready to Get a Quick Quote?