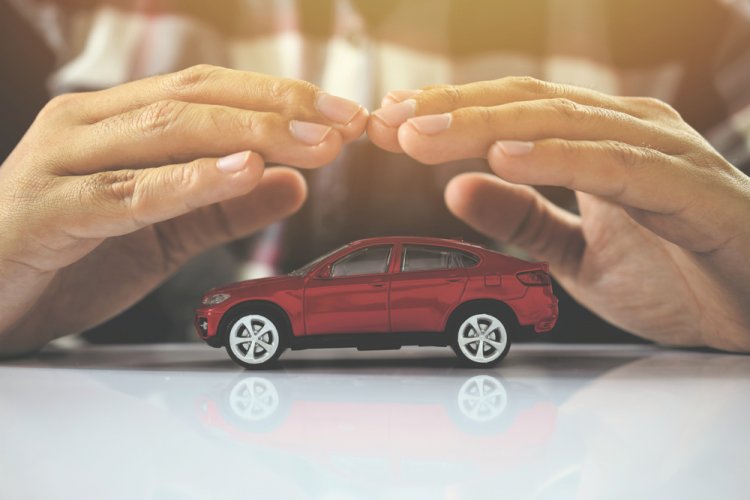 Each time your auto policy renews, you receive a packet from your insurer. The package lists exactly what your auto coverage includes and how much you pay for each type of coverage.
Have you ever wondered about the different types of car insurance and what they mean? This article will help you understand your coverage overview — also known as your declarations page — and give you confidence that you have the protection you need.
Here's what you need to know about different types of car insurance.
Liability Insurance Coverage
The first and possibly most important type of auto coverage is liability. The purpose is to pay for other people's injuries and property damage if you're determined to be at fault in a wreck.
Minimum liability coverage is required by state laws. State laws establish the minimum requirement you need to drive legally, but it's generally a good idea to have higher limits than just the minimum requirement because injuries and property are expensive!
Why Would I Be at Fault?
You probably consider yourself a relatively safe driver, so why should you worry about how much liability insurance you have? The truth is, there are a lot of ways to be at fault for a crash.
Being at fault for an auto accident doesn't mean you did it on purpose. Instead, it means that you either caused or contributed to the circumstances that resulted in the crash. For instance, if you back out of a parking spot and hit someone, you'd likely be considered at least partially responsible.
You don't have to be 100% responsible for paying damages, either. For instance, if a crash caused $10,000 of damage and you were 50% responsible, your liability would be $5,000.
There are certain types of accidents where a driver is almost always fully at fault. These include hitting stationary objects, like poles, signs, a tree, or buildings. Of course, every claim is reviewed by your insurer, so you'd need to go through the claims process to get specifics on a particular incident.
Some states are known as "no-fault" states. That doesn't mean no one is at fault. It means that property damages are generally paid from each driver's own policy. However, there are exceptions; if the injuries are severe enough, the at-fault driver will be responsible for paying damages.
Bodily Injury Liability
This coverage is specifically to address drivers who cause injuries to others. Generally, this coverage is listed as both per-person and per-accident.
No matter what, the coverage will not go beyond the per-accident amount. However, if only one person is injured, the maximum is the per-person amount.
Here's an example. Let's say you rear-ended a vehicle that had two people in it. Person A's injuries cost $10,000, and person B's injuries cost $15,000.
If your liability insurance policy is $10,000 per person and $20,000 per motor vehicle accident, the insurance company will fully cover person A's injuries, but person B will only get $10,000. You would be personally responsible for the remaining $5,000.
The important thing to remember is that you are legally liable for the rest of the damages once the insurer pays your policy's maximum limits. You could be sued and risk your savings, retirement, house, and more. That's why having appropriate limits is essential.
Property Damage Liability
Damage to other people's property is the second part of your liability coverage. This includes fixing their vehicle if you're responsible for damages. However, it covers other things as well.
If you hit a light post, you have to pay the city for repairs. If you hit a mailbox, you're responsible for replacing it. If you drive through a garage door instead of backing up, your liability coverage would help fix it.
Just like bodily injury coverage, if you cause more damage than your policy maximum, you are responsible for the difference. You want to choose the correct limits for your budget — both monthly and long-term. Don't put your financial future at risk.
Medical Payments Coverage or Personal Injury Protection
We've talked about treating other people's injuries if you are at fault, but what about your own injuries?
Often, your health policy is the first line of payment for your injuries in any situation. However, you may have medical payments coverage or personal injury protection (PIP) listed on your policy as well.
These coverages can help reimburse your health insurance company for some of the costs of treating your injuries, and they can also apply to the injuries of passengers in your vehicle.
If you're injured and someone else is found at fault, their bodily injury liability coverage would pay your medical expenses.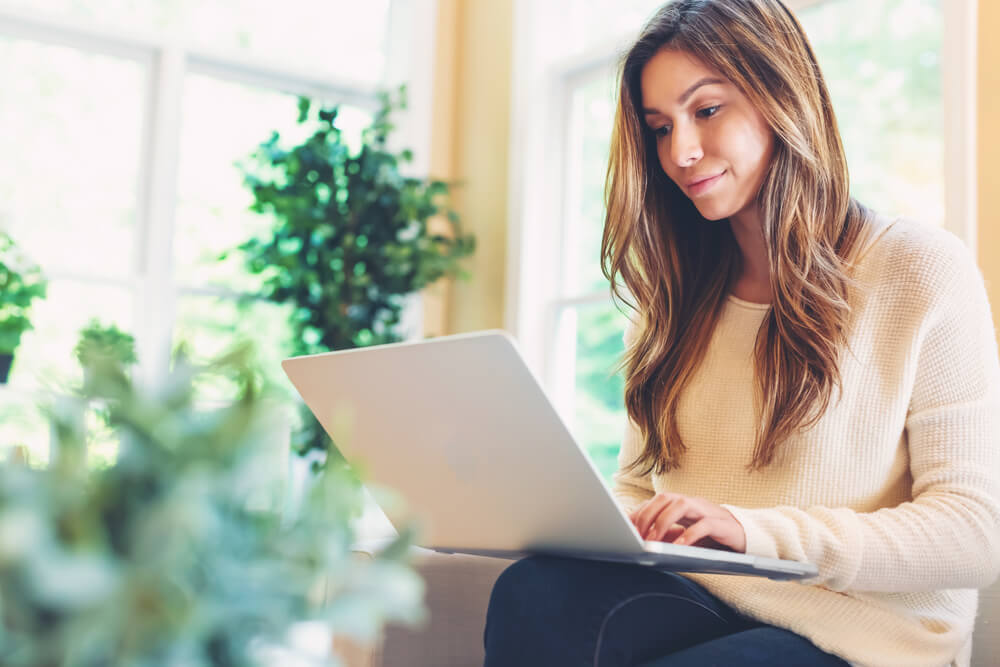 Uninsured Motorist Coverage
It's a sad fact of life that not everyone has coverage. If someone else is at fault for a crash, where do you get help with your bills if they don't have insurance?
Uninsured motorist coverage is the answer. This type of insurance offers a specific amount of money for both injuries and property damage caused by an uninsured driver.
If you don't have uninsured motorist coverage and someone runs into you but doesn't have insurance, you'll have to sue for damages. Often, that takes a significant amount of time and money and doesn't result in the compensation you deserve.
Collision Insurance
You now know that if someone else is at fault and damages your property, their property damage liability coverage will pay for damages.
However, if you are at fault, how do you get your vehicle repaired? This is where your collision insurance would apply.
Collision coverage is half of what people often refer to as a full coverage car insurance policy. This type of policy pays to repair your vehicle when you collide with something and are at-fault. The payment cannot be above the cash value of the car, however.
Your collision coverage does have a deductible. This is the amount you pay, and the insurer pays the rest. For instance, let's say there was $5,000 of damage to your vehicle, and your deductible is $1,000. The insurer pays $4,000, and you're responsible for the amount of your deductible.
Having a higher deductible can make your premium less expensive, but you don't want to put yourself in a bind if your auto needs to be repaired. Make sure you balance your monthly premium and the amount of money you'll be able to come up with in case of a car accident.
The state does not require you to carry collision coverage, but your bank (the lienholder) will probably require it if you have a loan on the motor vehicle.
Comprehensive Motorist Insurance
The other half of "full coverage" is known as comprehensive insurance. This type of policy pays to repair your vehicle, up to its cash value, in specific non-at-fault situations.
Some common types of comprehensive claims are:
Hitting a moving animal such as a deer
Theft
Vandalism
Glass or windshield damage
Flood
Hail damage
Like collision damage, this type of comprehensive car insurance policy has a deductible. You can choose a different deductible than you do for collision coverage if you like. Many people prefer a lower comprehensive deductible because it's not as expensive as collision insurance coverage.
The state does not require comprehensive coverage, but if you have a loan, the bank will probably require both collision insurance and comprehensive coverage so they can recoup money if anything happens to the vehicle.
Other Types of Auto Insurance
There are a variety of different types of optional coverages you can carry as well. These additional options make your life easier if there is a claim on your policy. Talk to your agent about what other types of insurance might be available on your policy!
Emergency Roadside Assistance
If you break down on the side of the road, need a tire change, or run out of gas, who do you call? Unless you have an auto club membership, calling a tow truck will be very expensive. However, you can carry emergency roadside service on your policy — often very cheaply — and have coverage for these incidents.
If you have emergency roadside assistance and need service, you'll call the specific ERS number on your card.
Rental Car Reimbursement Insurance
If your ride has to be in the shop due to a claim, you'll probably need a rental to get around. Normally, your policy doesn't pay for a rental, but you can get assistance if you have rental reimbursement insurance.
This coverage offers a specific number of days with a maximum price per day. It can make a big difference if you need repairs due to a claim.
Gap Insurance
GAP, or guaranteed asset protection, is the bridge between what you owe on a vehicle and the actual cash value (ACV) if the car is declared a total loss. Since cars depreciate so quickly, it's entirely possible that you may still owe a couple thousand bucks on a totaled vehicle. Gap insurance helps pay for that.
Classic Car Insurance
Are you an aficionado of all things vintage and car? Classic car insurance is for you. Once you and your insurance company decide how much your classic car is worth, you'll be ready to roll out in parades and events fully protected with classic car insurance.
Travel Coverage
Travel insurance runs the gamut from driving in a foreign country, canceled or altered travel plans and more. If you will be traveling under unusual circumstances, ask your agent about travel protection.
Find Affordable Auto Insurance Today
Now that we've reviewed the six types of coverage, you'll have a much better understanding of the information listed on your policy declaration page.
It can be tempting to minimize your coverage to save money on your monthly premium. However, if you do and then there's an auto accident or other loss, you may not have the insurance you need to get back on the road quickly. Curious about your coverages? Contact Freeway Insurance today. Our knowledgeable agents will walk you through your policy and ensure you have the right and most affordable auto insurance for your needs.
Ready to Get a Quick Quote?