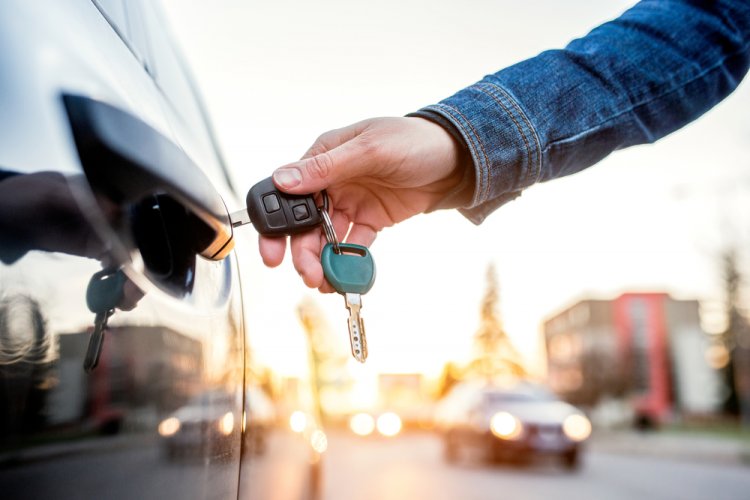 In most cases, your existing auto insurance will cover a rental car up to the same limits. Most of us have stood at the rental car desk trying to decide if we should add their rental car liability insurance. After all, we're already paying a pretty penny for coverage, right? And renting a vehicle isn't cheap either. And yet… We are torn because we aren't sure if we need the extra insurance or not.
Whether or not you'll be covered depends on the specifics of your policy, though. Before buying rental car insurance reimbursement coverage, check your auto insurance policy. If you have liability insurance that extends to rental cars, see how much you carry. Is it enough to pay for property damage and medical costs if you're in an accident? If so, you likely won't need liability insurance for a rental.
Clearly, having some kind of coverage for your rental is imperative. But do you really need to buy those expensive add-ons at the service counter? Let's take a look at some reasons you might not need to purchase separate rental car coverage — and some instances where it could help.
Four Rental Car Insurance Options
When you rent a vehicle, the person at the rental counter will ask if you want to purchase rental protection. You can also buy a rental insurance policy online if you make your booking virtually. Usually there are four types of insurance available, and you might need all four or none, depending on your circumstances.
Most car rental companies offer a collision damage waiver, liability coverage, personal accident insurance, and personal effects coverage. Rental car insurance can be expensive. The rates are charged by the day and can add up for long-term rentals.
Let's take a look at these four types of insurance and decide if we need them.
1. Rental Car Collision Damage Waiver
What It Is: A collision damage waiver protects you if the rental car is stolen or damaged and covers towing and loss-of-use charges when the vehicle is being repaired. It typically runs between $10-$30 a day. If you're in the United States, you won't have to pay a deductible for coverage. However, some other countries will require you to pay a deductible for coverage to kick in. It's very similar to collision and comprehensive coverage.
The Verdict: If you already have collision insurance and comprehensive car insurance, then you don't need to purchase the Collision Damage Waiver. Your own policy should cover you and the rental car. If you pay with a major credit card, you'll likely have even more protection. If you do not have these coverages, then you should purchase this waiver.
2. Rental Car Liability Coverage
What It Is: Rental car insurance liability coverage protects you from lawsuits in the event of an accident. For example, this might kick in if you cause an accident and someone sues you for their medical bills. This doesn't provide any protection for damages suffered by you, your passengers, or the car. Expect it to run about $10-$16 a day.
The Verdict: Most states regulate minimum liability insurance, so every rental should already come with this standard coverage. You only need to pay for this if you want extra coverage. Think of it as bodily injury liability and property damage liability, but just for rental vehicles.
3. Personal Accident Insurance for Rentals
What It Is: This coverage pays for medical costs due to an accident. It covers you or anyone in your vehicle at the time of the accident. It might cost between $3-$9 a day and is most similar to personal injury protection and medical payments insurance, which, in most cases, are standard types of car insurance.
The Verdict: If you already have PIP/MedPay with your auto policy, or if you have health insurance, you probably don't need this coverage. However, you should check with your insurer to make sure you would be covered in the event of injuries associated with a car accident in your rental vehicle.
4. Personal Effects Coverage
What It Is: If you're vacationing in a touristy area, you have to be especially careful about thieves and burglars. Personal effects coverage protects the items stored in the rental car. This might include your luggage, clothing, or electronics. Just be aware, expensive electronics may have a coverage limit or exclusion, meaning you might not be fully reimbursed. This runs $1-$6 a day and is most like the coverage you get from homeowners or renters insurance.
The Verdict: If you have homeowners insurance or renters insurance, your personal belongings should be covered. If you don't have either of these coverages and you expect to leave valuable belongings in your rental car, this option might be worth purchasing.
I Don't Have Car Insurance — Can I Rent a Car?
Yes, you can. If you don't own a car, you have no need for car insurance, you can rent a car. You won't have as much protection as you would with a personal auto insurance policy. In these cases, we'd recommend choosing rental car liability insurance. The car will automatically come with the local minimum coverage required by law. However, that may not be sufficient coverage if you get into a serious accident. And if you're traveling out of the country, laws can vary wildly, so you may or may not be protected.
If you don't own a car and you plan to regularly rent or borrow a vehicle, you should look into non-owner car coverage. One of its benefits is that it is generally cheaper than paying the rental companies' rates if you are a frequent car renter.
Liability insurance is typically the only required insurance coverage in each state, so most rental cars probably won't include collision or comprehensive insurance unless you add these on. Without your own policy to protect you, you're at risk for huge repair bills, so adding extra protection here is a great idea.
Do I Need Rental Car Insurance If I Have Health Coverage?
Not if you are traveling in the United States. Here most health insurance policies will cover your injuries in a car accident without question. Even policies with strict network requirements should cover emergency room visits, or medically necessary hospital stays at the in-network rate. This means if you need life-saving care, you won't have to bankrupt yourself to get it (though you may need to transfer to an in-network hospital as soon as medically viable).
This might change if you're out of the country, though. That's why it's important to closely read the terms of your health insurance to see what is and what isn't covered. If your coverage is strict about receiving out-of-network care or limits responsibility for bills accrued outside the country, adding on some additional personal accident protection is a good idea. For example, you can purchase car insurance to drive in Mexico if you're planning a trip south of the border.
While health insurance may provide medical protection for you during an accident, it doesn't cover any damage to your vehicle, damage to other vehicles, or other people's medical bills. So you may need to add on this coverage depending on the other factors we've been discussing.
Do I Need Rental Car Insurance If I Have Homeowners or Renters Insurance?
You typically will not need the Personal Effects Coverage. Your homeowner's policy can also protect you when you drive a rental car. Your policy might cover your belongings even when they aren't in the home. If so, you don't need personal effects coverage.
For example, let's say you bring along an iPad, a designer purse, and your suitcase filled with clothes in your car. If someone breaks in and takes these things, insurance will reimburse you for your losses. There are just a couple of caveats.
First, high-end electronics and cameras usually aren't covered unless you take out a specific rider on them. Second, coverage is typically for personal purposes only. If you're on a business trip, you may have to look to your employer's insurance for help.
Just like with health insurance, this type of coverage doesn't cover damage to anyone's vehicle or any medical bills. Make sure you have enough coverage in those areas before setting off on your trip.
Do I Need Rental Car Insurance If I Have Traveler's Insurance?
Probably not. Travel insurance is a great way to make your next trip go smoothly, no matter what happens. It can provide trip cancellation or delay reimbursement, health coverage abroad, and lost baggage reimbursement. It's basically a combination of health and homeowners insurance, but just for the duration of your vacation.
Your traveler's policy can also substitute for rental car insurance. It might include collision coverage for rental cars, and it's typically cheaper than what you'll pay a rental company. Always read the fine print of any traveler's policy before buying in. Like with rental car insurance, you may find that you have enough coverage from your existing policies to protect you on the road.
Do I Need Rental Car Insurance If I Have Credit Card Benefits?
Most major credit cards will provide coverage when you use that card to pay for your rental car. Many credit card companies offer collision protection that can cover you if you're in an accident. This option usually requires you to exhaust all other forms of insurance first, but it can be your primary coverage if you don't have other alternatives available.
Just make sure you decline the collision damage waiver offered by the rental car company. If you don't, this policy will cancel out the credit card's coverage, meaning they won't pay anything if you're in an accident.
Don't forget, there's usually a time limit for how long a credit card will cover a rental car. Some cards set the limit as low as 15 days, which might not be enough if you require long-term rental car insurance.
Curious about what exactly a credit card covers? Here's a look at the coverage for the Platinum Card from American Express:
Rental vehicle damage and theft up to $75,000
Accidental death or dismemberment up to $200,000 per cardmember and $20,000 per passenger, up to a total of $300,000 per accident
Accidental injury coverage up to $5,000 per car rental claimant
Car rental personal property coverage up to $1,000 per claimant for a total of $2,000 per incident
Also, your card might cover towing costs
As you can see, this coverage is pretty comprehensive and should offer you complete protection if you're involved in an accident.
Should You Get Additional Coverage?
You still want to know, "Should I insure my rental car?" It all really depends on the amount of coverage you currently have or don't have.
If you don't have comprehensive and collision coverage, you should consider getting the collision damage waiver. Also, if you don't have personal injury protection or health insurance, you'll need personal accident insurance. You can also consider personal effects coverage if you don't have protection.
Some people are comfortable with lesser amounts of coverage, while others prefer to have a blanket of protection. At the end of the day, it's up to you to decide how covered you'd like to be.
Find Affordable Auto Insurance Online Today
Review your policies before buying car rental insurance. You likely won't need it. If you do, purchase the type of policy you need to protect your financial interests when on the road.
Still not sure if insurance will cover your rental car? Our insurance experts at Freeway Insurance can help! Get a free car insurance quote today online, over the phone, or at one of our offices near you. If you prefer, you can speak to one of our insurance agents at 800-777-5620.
Ready to Get a Quick Quote?