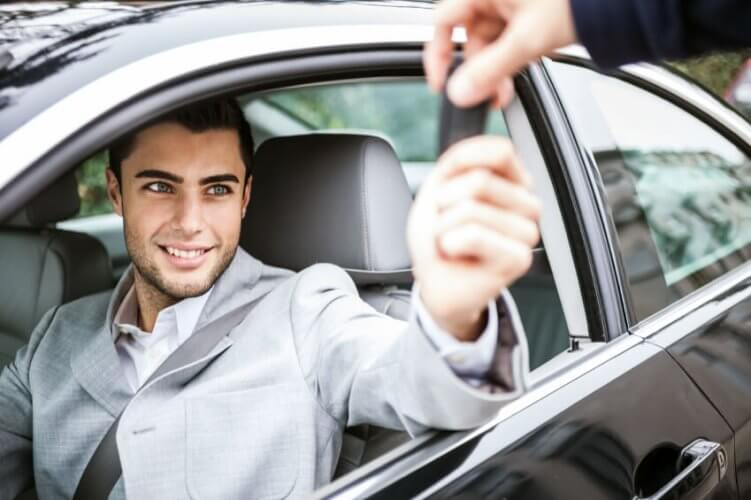 If you've been in an accident and your vehicle was significantly damaged, chances are you'll need a temporary replacement. But the question is, who will cover the rental cost? While it's common for many car insurance policies to include rental reimbursement coverage, it is by no means standard. To avoid any unpleasant surprises when you most need this coverage, it's a good idea to check with your insurance agent.
If you don't already have rental reimbursement in your policy, it's worth taking a moment to evaluate the benefits of adding coverage. The good thing is that this coverage is generally a low-cost addition to a policy – sometimes as low as $2 a month. This is bargain when you consider that the average time it takes to repair an automobile is about two weeks, which means the rental cost can quickly add up to $1,000 or more.
Why Are Rentals So Expensive?
It used to be that you could get a rental vehicle for $30 per day. That's all changed in recent years. Depending on where you live, what rental company you use and what type of vehicle you are looking for, the cost could be $100 more per day. There are three reasons why rental vehicles are so much more expensive and it can be tied directly back to the COVID-19 pandemic of 2020-21.
Rental companies divested themselves of inventory in 2020
It came as a surprise when demand increased suddenly
The pandemic kicked off a supply chain disruption across many product lines and vehicles were no exception, meaning stocking back up the supply became close to impossible.
As in all economics, more demand and less supply will always drive up prices.
How Does it Work?
It works by paying for a rental when you need one. Rental car reimbursement can be used for many types of alternative travel options when your regular auto is in the shop for a covered event. This can include a rental, but it may also cover paying a friend to use their vehicle or taking public transportation such as the bus or subway.
You may choose to use a company that your insurer has an agreement with to expedite your need. You may also choose whether your insurer reimburses you or pays the company directly. The advantage to using your insurer's company and letting them pay directly is that you may end up with a better ride than if you went it alone.
Typically, your policy will have a certain limit on the length of time and amount that you can use on your reimbursement.
Why Should I Add it to My Policy?
It will help expedite the process if you need a rental vehicle. And, if you cause the wreck, it will help pay for your rental.
Adding coverage to cover the rental cost to a policy is a good idea even for the most confident drivers. Often, good drivers will choose to skip on this coverage simply to pay the lowest possible premium. However, even if the accident is not their fault, the insurance company of the driver at fault can take days or even weeks to make arrangements for a rental. However, if you have rental reimbursement coverage, your insurance company will typically expedite the process to avoid having you pay the initial rental cost out of your pocket. If you're not sure whether you have rental reimbursement, check now before it's too late.
Rental reimbursement is an optional type of coverage that may end up being worth it in the long run.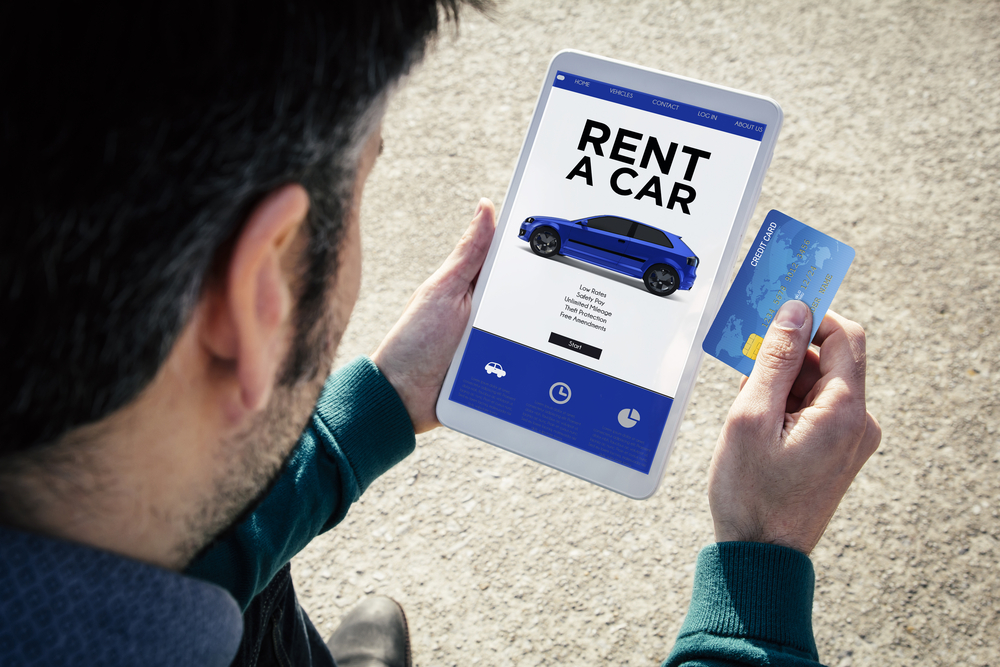 Doesn't a Rental Have its Own Insurance?
Yes, you can choose additional insurance coverage through the rental agency. But do you want to? When you rent, the agent will offer you additional insurance coverage. If you have a high deductible policy with minimal coverage for your own vehicle, and you're renting one that is much newer, it may be wise to go ahead and sign up for this extra coverage. On the other hand, if you have a newer vehicle and carry comprehensive coverage on it, you may not need the extra coverage. It's important to assess the value of the rental compared to the amount of insurance that you carry as you make this decision. Here are some common rental insurance options and the pros and cons of each.
Rental Car Collision Damage Waiver
This is designed to offer protection if your rental is damaged. It's similar to the collision coverage and comprehensive coverage you may have in your personal auto policy. In the United States, there is no deductible for this, but if you are traveling in another country, be aware that other countries may require one.
If you have full coverage, which generally includes comprehensive and collision, you don't need Collision Damage Waiver. If you pay with a credit card, you also may have coverage. If neither of these is applicable, you should purchase it.
Loss Damage Waiver
Many agencies have begun to use Loss Damage Waivers as part of the coverage they offer. This protection ensures that you aren't responsible for anything that happens to the vehicle while it's in your possession. Loss damage waiver is a daily fee added to your rental that helps protect you against everything from someone scratching it to it being totaled in a traffic accident.
Rental Car Liability Coverage
Since almost every state requires a minimum of liability insurance, a rental should come with this. It's pretty much the same thing you carry on your regular auto insurance policy, but for rentals. It offers protection from lawsuits if you cause an accident and some financial help to other parties' injuries and ensuing medical bills, as well as their property damages and loss of use.
Personal Accident Insurance for Rentals
This helps pay for medical expenses in a covered event or accident. The difference is that this pays for you and your passengers medical bills, rather than the other parties. It is most similar to personal injury protection (PIP) and medical payments insurance (MedPay).
If you already have PIP/MedPay with your auto insurance policy, or if you have health insurance, you may not need this coverage.
Personal Effects
This protects the personal items you may have in your rental from thieves and damage. There is typically a cap on how much coverage you can expect for expensive personal items, such as electronics. In many cases, if you have home insurance, this will cover your personal items stored offsite, such as in your rental.
If you do not have home or renters insurance, and you expect to leave valuables in your rental, this may not be bad idea.
What if I Pay for My Rental with a Credit Card?
Your plastic should provide coverage if you use it to pay for your rental. This protection may require you to use all other forms of coverage you have first, but it can be your primary coverage if you don't have other insurance.
One thing to keep in mind is that if you use the rental company's collision damage waiver, it will cancel your card coverage. Other items to remember is that your credit card has a time limit for how long it will pay for your rental. So be sure and check that before you rely on it. You may need coverage for longer than the credit card companies offer.
Here's an example of what credit card companies might offer:
Rental vehicle damage and theft up to $75,000
Accidental death or dismemberment up to $200,000 per card member and $20,000 per passenger, up to a total of $300,000 per accident
Accidental injury coverage up to $5,000 per rental claim
Car rental personal property coverage up to $1,000 per claim for a total of $2,000 per incident
Towing costs
As you can see, this coverage is pretty comprehensive and should offer you complete protection if you're involved in an accident and file a claim.
Find Cheap Auto Insurance Online Today
If you're looking for a plan that can cover rental reimbursement, check out Freeway Insurance. Freeway gathers plans from a wide assortment of insurers to get you an affordable plan that meets all of your needs. Find a quote online, call us at (800) 777-5620 or come see us at one of our convenient locations.
Ready to Get a Quick Quote?