How Much Is Car Insurance for a Toyota Avalon?
The average annual premium for a Toyota Avalon auto policy is $1,738 for full coverage and $316 for minimum coverage.
There are numerous advantages to purchasing a full coverage policy over state minimum liability. Most notably, it provides first and third-party benefits that protect against a wider range of scenarios, regardless of fault.
If you have any questions about structuring your auto insurance policy, Freeway Insurance is ready to assist you. We can help you evaluate your options based on your coverage needs and affordability.
Getting a Free Auto Insurance quote with Freeway is easy!
Comparing Insurance Costs for a Toyota Avalon to Other Vehicles
When comparing insurance costs for a Toyota Avalon to other vehicles such as the Chrysler 300 and Nissan Maxima, there are several factors that contribute to the differences. These factors include the cost of parts and labor, the number of safety features, theft rates, depreciation rates, and other variables that auto insurance companies consider when determining premium amounts.
Types of Car Insurance Coverage for a Toyota Sedan
There is no shortage of auto insurance options for Toyota drivers, with the most popular ones being state minimum liability and full coverage.
Both options offer protection with a combination of first and third-party benefits. State-required minimum liability provides third-party benefits, covering damages and injuries sustained by others, while full coverage offers first and third-party benefits through liability, collision, and comprehensive coverage.
Full Coverage
A full coverage policy typically includes liability, collision, and comprehensive coverage, providing a set of benefits that cover injuries and damages to others, you, your passengers, and your vehicle.
Due to the increased level of protection, expect to pay several hundred dollars more per year for full coverage compared to state minimum liability.
Toyota Avalon drivers also have the option to add additional coverages such as rental car reimbursement, roadside assistance, and medical payments (MedPay) coverage. While these add-ons are not required in most states, they provide added peace of mind.
State Minimum Liability
Drivers must carry at least the state minimum liability coverage to legally drive in their state. Each state sets limits for bodily injury and property damage liability.
For example, in Georgia, drivers must carry a minimum 25/50/25 policy, which means $25,000 for bodily injury or death per person, $50,000 for bodily injury or death per accident, and $25,000 for property damage liability.
We highly recommend seeking full coverage instead of the state minimum liability policy. Minor car accidents can easily exceed the limits, especially considering the average cost of a new vehicle is over $30,000. For the greatest peace of mind, a 100/300/100 policy is recommended if affordable.
Another important distinction to note is that state minimum liability only offers third-party benefits, covering claims for damages and injuries sustained by others in an at-fault accident you cause. Full coverage is your best bet if you want first-party benefits with collision and comprehensive.
Individual Factors That Influence Pricing for the Avalon
Auto insurance companies use hundreds of variables to determine how much you pay for auto insurance. Three of the most common factors are driving history, vehicle characteristics, and age/gender.
Driving History
Drivers with clean driving records, free of moving violations, claims, or other risky scenarios, can expect steady rates that eventually decrease over time. Even a single negative mark on your record can keep your premiums elevated for several years, so we encourage you to always be on your best behavior when driving.
Vehicle Characteristics
Expect performance-oriented sports or luxury vehicles to carry higher premiums, thanks to their higher cost of parts and labor. It's no wonder that a Tesla Model X costs significantly more to ensure than your average 2017 Honda Civic or 2014 Honda Accord.
Age/Gender
Lastly, do not forget about age and gender. Younger drivers can expect to pay much higher premiums due to a lack of driving history. Expect your premiums to level off in your 30s, 40s, and 50s before eventually ticking up in your 60s and 70s.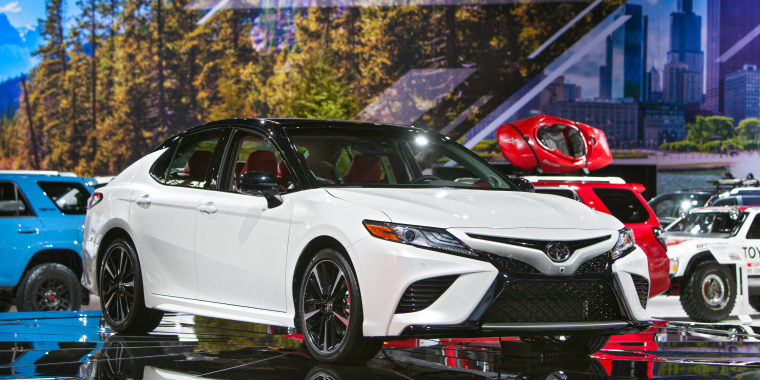 How Does a DUI Affect Insurance Rates for a Toyota Avalon?
One of the worst things you can do is be convicted of a DUI.
Even first-time DUI offenders can expect severe consequences, with premiums doubling or tripling. The exact amount your premium will increase depends on several factors, such as your state, driving record, and the severity of the offense. Expect your rates to remain elevated and on your record for at least 3-10 years. Every state has its own look-back window.
On top of that, you will most likely need to file an SR-22, which is proof of financial responsibility that lets the state know you're carrying the minimum required liability coverage to drive legally.
The only expect to bring your premiums down is to maintain a clean driving record for the next three to five years. Every insurer has its own policy regarding the time needed to have a clean driving record before your rates eventually stabilize and go down again.
What Are Some Car Insurance Discounts for a Toyota?
If you have a clean driving record, it's easy to save on your auto insurance policy by taking advantage of discounts. Two discounts that offer significant savings are good driver and multi-policy discounts. Good driver discounts are awarded if you remain claim-free for anywhere from 3 to 5 years, depending on the insurer. Multi-policy discounts provide a boost if you purchase two or more policies with the same company.
Other discounts that you may want to qualify for include but are not limited to:
Safety Feature Discount. Enjoy some small savings if you equip safety features in your vehicle, such as anti-lock brakes, daytime running lights, and anti-theft devices. By introducing more safety measures in your car, your carrier sees it as a lower risk of theft or related claims.
Low Mileage Discount. You can expect a low mileage discount if you drive less than the average number of miles per year, generally in the 7,500 range. Depending on the insurance provider, discounts may be available if you drive at most 10,000, 12,000, or 15,000 miles per year.
AutoPay/Paperless Billing Discount. Paying your premium through an automatic bank draft can earn you an auto-pay discount. Similarly, opting for paperless billing, where you agree to receive all communication electronically instead of through paper mail, can also result in a discount.
Find an office near you to help with your auto insurance
What Are Some of the Characteristics of the Toyota Avalon?
This is a vehicle in the large car segment.
It comes in three trims: XLE, Touring, and Limited. It also features a 3.5-liter V6 engine for 301 horsepower and 267 pound-feet of torque.
Standard features include a 9-inch touch screen. five USB ports. dual-zone automatic climate control, and an 8-speaker stereo. Upgrading to the highest level trim, Limited, adds leather seating. Drivers can also benefit from a wide range of standard driver assistance features such as rearview camera, pedestrian detection, forward automatic emergency braking, road sign recognition, and lane departure warning.
Main competitors are the Dodge Charger, Chevrolet Impala, Chrysler 300, and Ford Taurus.
Find the Best Car Insurance Rates Online for Toyota Avalon Today
If you want to learn more about affordable auto insurance with the right coverage selections, Freeway Insurance is ready to help.
It is very easy to get started with Freeway Insurance. Request a quote by visiting us online, calling 800-777-5620, or making an in-person visit to one of our locations for a chat with one of our agents. Let us help you explore all of your options!