How Much Is Car Insurance for a Jeep Liberty?
The average annual premium for a Jeep Liberty auto policy is $1,507 for full and $358 for minimum coverage.
Full coverage offers greater protections through first- and third-party benefits, including liability, comprehensive, and collision coverage.
Have any questions about your next policy? Freeway Insurance is ready to step up to the plate and present several affordable options you and your family can review in line with your needs and budget.
Getting a Free Auto Insurance quote with Freeway is easy!
Comparing Insurance Costs for a Jeep Liberty to Other Vehicles
There are many reasons why Jeep Liberty drivers may pay more or less than Honda CRV, Toyota RAV4, and drivers of other comparable vehicles. Seven factors that come to mind are insurance claims history, driver profile, safety ratings, cost of parts and labor, engine type, body type, vehicle value, and theft rate.
| Make/Model | Annual Full Coverage Insurance |
| --- | --- |
| Jeep Liberty | $1,507 |
| Mazda CX-5 | $1,522 |
| Hyundai Tucson | $1,278 |
| Ford Explorer | $1,536 |
| Subaru Forester | $1,064 |
Types of Car Insurance Coverage for a Jeep Liberty
Freeway Insurance can help you navigate the complex world of auto insurance and find the right policy for you and your family, whether that is state minimum liability, full coverage or some other combination.
The main difference between both policy types lies in the protection they provide. One provides third-party-only benefits, and the other offers first and third-party benefits for greater coverage in the event of an accident.
Full Coverage
The term full coverage refers to liability, collision, and comprehensive. All three provide first and third-party benefits, with collision and comprehensive covering collision-related and non-collision-related events like vehicle-to-vehicle hits/rollovers, theft, vandalism, falling tree limbs, and natural disasters.
Thanks to the greater protection full coverage provides, expect to pay several hundred dollars more per year over state minimum liability. However, it is well worth it, especially if you drive a lot.
You can also add optional selections like rental car reimbursement, roadside assistance, and Medical Payments (medPay) coverage. Although not required in most states, they are typically purchased for greater peace of mind.
State Minimum Liability
State-required minimum liability refers to the minimum liability coverage all drivers in your state must carry. Using Oregon as an example, drivers must have a minimum of $25,000 in bodily injury per person, $50,000 in bodily injury per accident, and $20,000 in property damage per accident.
Remember that these coverages may not be enough in a severe accident. The higher your liability limits, the less likely you are to pay out-of-pocket costs in an at-fault accident.
Additionally, state minimum liability only provides third-party benefits with liability-only coverage, paying for damages and injuries sustained by others, not you, your vehicle/property, or your passengers.
Individual Factors That Influence Pricing for the Jeep Liberty
Many factors influence auto insurance pricing, not solely age, gender, or where you live.
Three other factors are vehicle type and model/usage and the coverage/deductibles you select.
Vehicle Make/Model
Expect vehicle type and model to impact your insurance rates greatly. Several factors, such as your vehicle safety features, theft rate, cost of parts and labor, and classification (e.g., basic versus performance vehicle) all play a role,
Usage
How you use your car also affects your premiums. The more you use your vehicle, the higher the likelihood of an accident, resulting in higher premiums.
Coverage & Deductibles
Lastly, remember coverage and deductible selections. If you have average limits and a higher deductible, expect to pay lower premiums than if you carry higher coverage limits and lower deductibles. Just be aware that lower coverage limits and higher deductibles will increase out-of-pocket costs if you are determined to be at fault for an accident.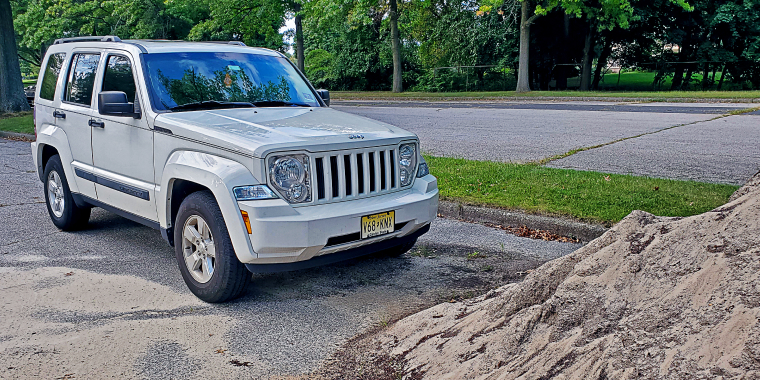 How Does a DUI Affect Insurance Rates for a Jeep Liberty?
Unfortunately, even first-time DUI offenders can expect auto insurance rates to increase dramatically after a conviction.
Some of the ways a DUI conviction can affect your auto insurance rates include:
Rate Increase. Expect your premiums to double or even triple, depending on the severity of the offense. The exact rate increase depends on your location, driving record, and your provider's underwriting policies.
SR-22 or FR-44 Requirement. Now that you are reclassified as a high-risk driver, your state's Department of Motor Vehicles will likely have you file an SR-22 or an FR-44, a certificate of financial responsibility that lets the state know you carry the required minimum liability insurance coverage. Expect to pay an additional fee in exchange for filing.
What Are Some Car Insurance Discounts for a Jeep Liberty?
Any Jeep Liberty driver can take advantage of all types of discounts. Two that immediately come to mind are good driver and multi-policy discounts. Good driver discounts are awarded for maintaining a clean driving record free of claims, at-fault accidents, and other risk-related scenarios.
In turn, multi-policy discounts offer savings on individual policies when purchasing two or more policies under the same company.
Other discounts available to Jeep Liberty drivers include:
Defensive Driver Discount. If you complete an approved defensive driving course, expect a defensive driving discount. This course teaches you how to become a better driver, immersing you in traffic laws, accident prevention, and much more.
Safety Feature Discount. Insurance loves policyholders that install anti-theft devices in their vehicles like immobilizers, GPS tracking systems, daytime running lights, and others. These devices help limit the likelihood of theft, making it less risky to insure.
Telematics Discounts. If you track your driving behavior using Bluetooth pickings or mobile apps (allowing insurance companies to learn how you drive), then you may qualify for a telematics discount. These driving behaviors include annual mileage, speed, time of day driving, and more. If you maintain healthy driving patterns, expect up to 20% off your premium (depending on the insurer).
Find an office near you to help with your auto insurance
What Are Some of the Characteristics of the Jeep Liberty?
This is a vehicle in the compact SUV segment discontinued after the 2012 model year.
It comes in three trims: Sport, Limited, and Renegade, with one base 150 horsepower and 165 lb.-ft. of torque 2.4L Power Tech inline-four engine.
Standard features include a c/d player with changer, and a six-speaker audio system. Upgrading to higher level trims has remote keyless entry, wrap steering wheel, cruise control, and power side mirrors.
Main competitors are the Mazda CX-5, Hyundai Tucson, Ford Explorer, and the Subaru Forester.
Find the Best Car Insurance Rates Online for Jeep Liberty Today
Do you drive a Jeep Liberty and are looking for a replacement auto insurance policy that better meets your budget and needs? If so, Freeway Insurance is ready to help you.
Getting started with Freeway Insurance is very easy. You can request a quote by visiting us online, calling 800-777-5620, or visiting one of our locations for a no-hassle consultation with one of our service representatives. Get in touch with us today!