How Much Is Auto Insurance for a GMC Acadia?
The yearly premiums for a GMC Acadia vary depending on the type of auto insurance coverage you select. The average you will pay is $960 for minimum coverage and $1733 for full coverage.
When you purchase full coverage auto insurance, you gain comprehensive, collision, and liability coverage. These policies pay for your losses while protecting you from the claims of other drivers. Alternatively, you could purchase the state minimum insurance that only provides liability coverage from third-party claims.
Freeway Insurance is ready to help you insure your GMC Acadia. Reach out as soon as possible for guidance on finding the best policy within your budget.
Getting a Free Auto Insurance quote with Freeway is easy!
Comparing Insurance Costs for Your Acadia to Other Vehicles
The cost of monthly insurance premiums for a GMC Acadia can vary from what it costs to insure other vehicles. The cost of coverage for competitors to Acadia include:
Types of Car Insurance Coverage for Your SUV
You are required by law to carry a minimum level of auto insurance for your GMC Acadia. However, you have a choice regarding the extent of that coverage. You can opt for the minimum liability coverage required, or you can pay a higher premium for full coverage that better serves your needs.
The type of insurance you choose is only one of the factors that will determine you're your policy will cost. However, these expenses can often be offset through the use of discounts.
Full Coverage
As the name suggests, full coverage provides you with every important type of auto insurance coverage available. This type of insurance also helps pay for your own losses regardless of who caused the crash.
Full coverage insurance is three types of coverage: comprehensive, collision, and liability. Collision coverage pays for your damages when you collide with other drivers, pedestrians, or even fixed objects. Comprehensive coverage pays for your losses from non-collision damages, like vandalism. Liability insurance pays for any claims from other drivers when you are responsible for their damages.
State Minimum Liability
While you have the option to purchase a range of insurance products, in most states you are only required to carry liability insurance. Each state has its own approach to these minimums, but the law generally requires you to carry liability coverage for three specific types of losses: bodily injuries per person, bodily injuries per accident, and property damage per accident.
Individual Facts that Influence Pricing for the GMC Acadia
The cost of your insurance will depend on a few different factors, and the type of coverage you choose is only one of them. Some of the other factors that might impact the cost of your insurance include the following:
Vehicle Cost
The cost of your vehicle will impact the price of your car insurance. New, expensive models will generally cost more to insure compared to older vehicles. This makes sense, given that repairs to more expensive vehicles are likely to cost more.
Driving History
Insurance companies carefully consider your driving record when they issue you an insurance policy. A history of accidents or traffic citations can lead to a higher monthly premium.
Zip Code
It might seem strange, but your zip code can also impact the cost of your car insurance. Accidents are more likely to occur in some areas than others, and your policy will cost more if accidents (and vehicle crime) are common in the zip code where you live.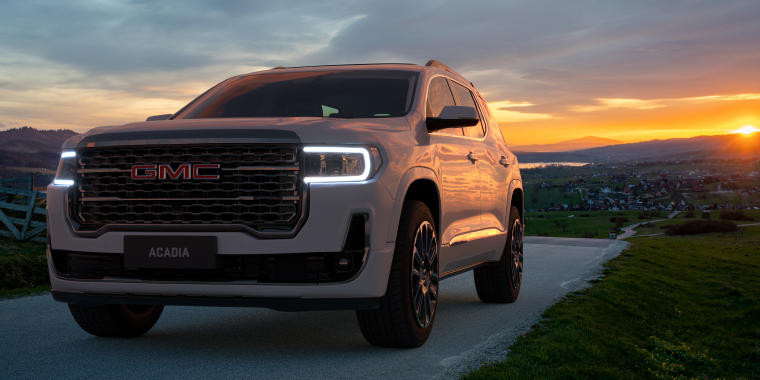 How Does a DUI Affect Insurance Rates for a GMC SUV?
There are plenty of consequences that can come with a DUI arrest and conviction. One of the consequences that can follow you for years is the impact a conviction has on your insurance costs. A DUI conviction could increase the cost of your policy or even result in the cancellation of your policy by the insurance company.
You will not only have to pay more for your insurance, but you will likely have to jump through additional hoops as well. This involves maintaining an SR-22 certificate. These SR-22 requirements are required in somestates to show the government that you are able to pay for any damage you cause in an accident.
What Are Some Auto Insurance Discounts?
Saving money on your policy is possible through the use of discounts. There are countless types of discounts, and together they could represent a major decrease in your premiums. For example, you might qualify for a good driver discount if you have avoided accidents and tickets in recent years. Some other examples of available discounts include the following:
Loyalty discount
Green discount
Another viable option for saving money is through bundling your auto policy with other types of coverage. For example, this could involve buying your auto policy from the same carrier that provides your homeowner's coverage, saving money on both options.
Find an office near you to help with your auto insurance
What Are Some of the Characteristics of the Acadia?
This mid-size SUV was first brought to market in 2006 and has been in continuous production ever since. However, the Acadia began its life as a full-size crossover SUV for its first decade. In 2017, GMC adjusted the design, shifting the Acadia to serve in the role of a mid-size crossover SUV.
The Acadia also received a significant facelift in 2020. The front grill was dramatically altered to be stylistically similar to the front end of the GMC Sierra. Newer vehicles also have a wide range of updated infotainment systems that integrate with Apple CarPlay.
Find the Best Car Insurance Rates for the Acadia Online Today
You deserve good coverage for your Acadia at a fair price, and we are ready to help you every step of the way. A Freeway Insurance agent can help you evaluate your options while keeping your budget in mind. Reach out today to talk about how we can help you find cheap car insurance.
Contact us to talk about your insurance policy options for your GMC Acadia. Call us at (800) 777-5620, come get a fast and free quote for car insurance online or stop by one of our locations.