Located on California's Central Coast, Santa Maria, CA is known for its world-class wineries and beaches and offers a unique lifestyle for those seeking a balance of nature, good food, and a relaxed pace of life. With just a short 30-minute drive, you can access no fewer than 20 wineries and countless nature reserves and trails. With that in mind, it's a good idea to make sure you have adequate car insurance in California to protect you and your vehicle in case of any unexpected event. Enjoy its offerings and stay safe!
So, if you are looking for a place to escape from the hustle and bustle of city life, Santa Maria is the ideal destination for you. Plan your trip and make the most of your time, as there are so many things to see and do in Santa Maria, you won't want to miss out on a single one.
How Much Does Car Insurance Cost in Santa Maria?
On average, a full coverage policy for Santa Maria residents costs $1,668 per year, which is very close to the national average rate of $1,674 and lower than the average of $2,065 for the state. The state-required minimum policy in Santa Maria costs on average $492 annually. The amount of California car insurance premiums you pay depends on several factors, including but not limited to age and driving history.
Insurance premiums across California have a wide range. Here is a sampling of how much they cost depending on where you live.
| City | Average Monthly Minimum Insurance Rate |
| --- | --- |
| Los Angeles | $80 |
| Fresno | $56 |
| San Francisco | $56 |
| San Diego | $48 |
Santa Maria Affordable Car Insurance Rates by Zip Code
Zip code is one of the major determining factors for auto insurance rates. Some zip codes have a higher incidence rate, meaning higher theft, acts of vandalism, and the number of overall claims. The higher the incident rate, the higher the premiums.
Santa Maria has three zip codes. Here are the average monthly rates for each zip code:
| Zip Code | Average Monthly Car Insurance Rate for Minimum Coverage |
| --- | --- |
| 93454 | $40 |
| 93455 | $38 |
| 93458 | $41 |
Santa Maria Low Cost Car Insurance Rates by Age
Some age ranges pay higher premiums than others due to the overall risk profile. For example, drivers in the 16 to 19 age group pay an average monthly rate more than triple that of drivers in their 50s. There are ways to make it less painful to pay for your teen driver's policy. If your teen is a good student, you may be able to get a good student discount, since students who get good grades are thought to be more responsible than others in their age group.
Here is a breakdown of average monthly insurance rates by age in Santa Maria, California:
| Age | Average Monthly Car Insurance Rate |
| --- | --- |
| Teenagers | $134 |
| 20s | $86 |
| 30s | $41 |
| 40s | $40 |
| 50s | $36 |
| 60s | $35 |
| 70s | $38 |
Methodology: We use the following methodology to arrive at our average cost: age 30, lowest possible legal coverage allowed by the California. Your rates will be determined by several factors, including your age, your claims history, and the amount of coverage you want to purchase.
Driving Conditions in Santa Maria
The average number of cars per household in Santa Barbara County, where Santa María is located, is 2 vehicles. Their use translates to an average commute time of 17.2 minutes with lone drivers. But don't underestimate short commutes, it's always important to be prepared for unexpected events and circumstances on the road.
How Many Fatal Accidents Happen in Santa Maria?
In 2019, there were six fatal car crashes/road traffic accidents in Santa Maria. Of these, 12 vehicles and 23 persons were involved. Two of the fatal accidents involved drunk people. According to information from the California Office of Traffic Safety, in 2020 Santa Barbara County had 356 automobile crashes, 57 of which involved alcohol. A total of 189 DUI arrests were made.
Are There Many Uninsured Drivers in California?
Even though carrying insurance is required in the state of California and many other states, some drivers take their chances and transit without one. That means if you are involved in an accident in one, protection and being compensated is not guaranteed. 
California currently has the top 10th position for highest uninsured driver percentage per state, with 16.6%. Considering its total of 25,532,920 drivers, there are more than 4 million uninsured drivers on the road in the Golden State. That's a pretty high number to risk not being protected! Not to worry, that's why uninsured coverage exists. It offers additional protection against motorists without liability insurance in your state. So even if they don't have the means to compensate you, your insurance company will.
How Are the Road Infrastructure and Bridges in Santa Maria?
The city of Santa Maria has an active Department of Public Works/Engineering, which consists of a team of engineers, operation managers, technicians, and maintenance workers who manage improvements for all infrastructure, facilities, and transit services. They are responsible for issuing permits on development projects, repairing broken traffic signals, and upgrading city facilities.
One popular ongoing project is chip-sealing city streets, a road resurfacing initiative that helps preserve roads and make them safe enough for public use.
What About the Weather?
Normally you won't have to worry about terrible weather conditions in Santa Maria. It gets an average of 17 inches of rain per year. That 21 inches less than the national average of 38. The month with the most precipitation tends to be February, with 3.1 inches of rain.  Living in Santa Maria gives you an average of 280 sunny days per year, plenty to enjoy the wine, art and nature around you!
Get a Quote for Car Insurance in California Today!
Minimum Auto Insurance Requirements in Santa Maria
California is an at-fault state, which means affected drivers can file claims against the responsible party to pay for damages, including income loss, medical expenses, and other damages. The potential of a lawsuit is enough reason to carry the best car insurance in Santa Monica.
Here are the state minimum liability requirements for California:
Bodily Injury Liability: $15,000 per person
Bodily Injury Liability: $30,000 per accident
Property Damage Liability: $5,000 per accident
If leasing a vehicle, be sure to check with your finance company on the required minimum comprehensive, collision, and property damage liability. Sometimes, finance companies will demand you obtain coverage with higher liability limits than state minimums.
Factors Allowed in Santa Maria Car Insurance Rates
Many factors go into determining Santa Maria auto insurance rates. The higher your risk profile, the higher the price paid for premiums. The longer you go without a claim, the greater the chance of rates going down.
Other factors that could be used to determine them in California include but are not limited to:
Years of driving experience (age)
Annual mileage
Marital status
Make and model of vehicle
Credit report
Zip code
Remember, keeping a safe driving record is your best bet toward affordable premiums.
Discounts for Car Insurance in Santa Maria, California
There are many ways to save money on car insurance in Santa Maria. Policy providers do not set rates; the state does that to make sure the playing field is level. However, they do offer discounts, which can help lower the amount you pay every month.
Savings can come in the form of:
Our recommendation is to call your insurance company every six months to see what discounts you may be able to get – and especially if your circumstances change.
What Are the Penalties for Driving Without Insurance in Santa Maria?
A first conviction will see fines anywhere from $100 to $250, with second and third convictions seeing upward of $500. On top of fines, expect penalty assessments, which means a set dollar amount for every $10 in fines.
For example, a penalty assessment under Government Code 7600 will assess an additional penalty of $7 for every $10 in fines. This means a $500 fine could result in close to $2,000 in out-of-pocket expenses.
On top of fines, offenders will need to file for SR-22 insurance for three years. This requires drivers to keep minimum coverage and acts as proof of responsibility. Expect your premiums to rise by as much as 100% or greater, depending on the offense and number of offenses.
Get a Quote for Cheap Car Insurance in Santa Maria Today!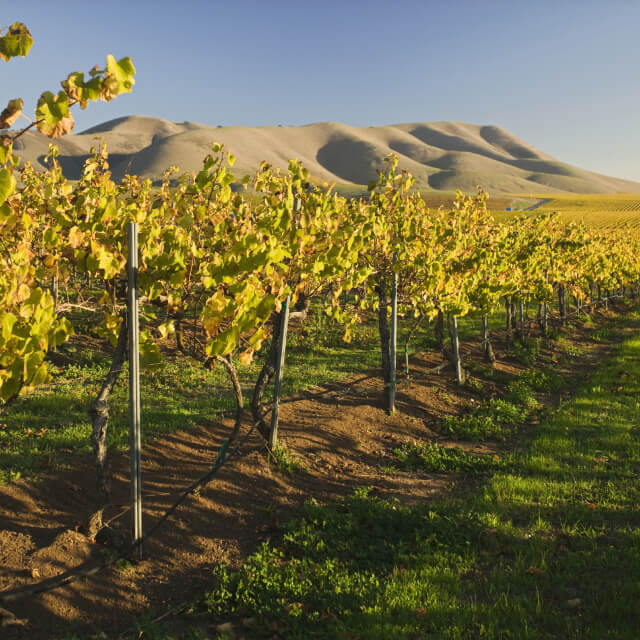 Protect yourself and your family with an affordable policy from Freeway Insurance. Remember, under California state law, all drivers are required to have it. To apply for the best price in Santa Maria, California, request a quote online, visit us at a Santa Maria office near you, or contact us via phone number 877-760-7114 for a free quote. We can adapt to your budget and unique needs.
Select a Product or Service to request a quote
Ready to Get a Quick Quote?