Having car insurance in Long Beach, California is crucial for any vehicle owner. The city is known for its bustling streets, heavy traffic, and high number of vehicles. As a result, there is a high likelihood of accidents, which is why it is essential to have car insurance to protect yourself financially. With an insurance policy, you can have peace of mind knowing that you are covered in case of an accident or other incidents that may result in damage or injury to you or others. Not only does car insurance help to cover expenses related to accidents, but it also meets the state's legal requirements for drivers. If you are looking for an auto insurance package, Freeway can be the option you are looking for! 
Best Car Insurance in Long Beach, CA 
Long Beach is one of the most iconic cities in California. Even in a state absolutely brimming with cultural and historical significance, Long Beach is one of the most memorable places anyone can choose to live.
But living in Long Beach means driving a lot, especially if you want to take in all the sights or check out all the awesome local events. And if you're driving around, you need to have the right car insurance.
What do you need to know about car insurance in the Long Beach area? Keep reading to discover our complete guide!
Driving Conditions in Long Beach
How Many Fatal Accidents Happen in Long Beach?
Car insurance is very important because it can help to protect you against other drivers. As your driving instructor might have once said, what you really have to worry about is the other people on the road! With that in mind, some cities are safer to drive in than others. So how safe, exactly, is it to drive in Long Beach?
In 2019, there were 38 traffic fatalities in Long Beach spread across 36 car accidents. This is a slight increase over 2018 when there were only 34 fatalities spread across 32 accidents. Generally speaking, this makes Long Beach a relatively safe major city to drive around. Just make sure that you have enough insurance to protect your key assets.
How Are the Road Infrastructure and Bridges in Long Beach?
Part of what makes cities safe and beautiful is the infrastructure. After all, a city that was once absolutely dazzling will soon look dilapidated and run down if the city doesn't invest in the infrastructure.
In Long Beach, the local government is very committed to city infrastructure. They recently enacted a $150,049,000 infrastructure investment plan. This plan allocates considerable resources to improving streets, sidewalks, and alleys. It also commits significant resources to public safety, stormwater protection, water conservation, community facilities, and much more.
How Much Does Car Insurance Cost in Long Beach?
It can be tough to learn everything you need to know about California car insurance. In part, that is because there are different car insurance costs for different cities throughout the state.
In Long Beach, the average car insurance cost is $2,002. You can learn about the average car insurance cost in other cities throughout the state in the table below.
| City | Average Cost of Insurance |
| --- | --- |
| Los Angeles | $2,506 |
| San Diego | $1,752 |
| San Francisco | $2,067 |
| Sacramento | $2,004 |
| San Jose | $1,760 |
| Fresno | $1,774 |
| Bakersfield | $1,811 |
| Santa Barbara | $1,693 |
| Oakley | $1,848 |
Long Beach Car Insurance Rates by Zip Code
One of the factors that affect how much you pay for car insurance is where you live. In fact, you can expect to pay different rates within the same city-based simply on your zip code!
Below, we have information about different zip codes within Long Beach and the average cost of car insurance in each area.
| Zip Code | Average Cost of Insurance |
| --- | --- |
| 90740 | $1,604 |
| 90807 | $1,810 |
| 90813 | $1,998 |
| 90831 | $1,891 |
| 90804 | $1,921 |
| 90731 | $1,941 |
| 90815 | $1,674 |
| 90831 | $1,891 |
Long Beach Car Insurance Rates by Age
Another major factor affecting your car insurance cost is your age. At different points in your life, you can expect to pay different insurance rates based on how old you are.
How does this work in Long Beach? Below, we have info on the average car insurance premiums you can expect to pay based on age:
| Age | Average Cost to Expect |
| --- | --- |
| Teens | $7,522 |
| 20s | $3,025 |
| 30s | $2,042 |
| 40s | $1,981 |
| 50s | $1,928 |
| 60s | $1,869 |
| 70s + | $2,135 |
Minimum Car Insurance Requirements in Long Beach
When it comes to car insurance, an average question that drivers have is, "how much insurance do I need?" While only you can decide the insurance plans that are right for your budget and lifestyle, every state establishes minimum car insurance requirements that residents must meet.
$15,000 for injury/death to one person
$30,000 for injury/death to more than one person
$5,000 for property damage
Factors Allowed in Long Beach Car Insurance Rates
At some point, almost every driver asks a simple question: why does my insurance cost this much?
Insurance companies use several different factors to determine exactly how much your monthly premium is. And different states can decide which factors these companies can (and can't) use.
So, what factors are allowed in California to determine your Long Beach insurance rates?
Age
Zipcode
Education & occupation
Marital status
Unlike in many other states, the following factors cannot be used to determine how much your insurance costs:
Discounts for Car Insurance in Long Beach?
If you're looking to save money on car insurance, you can always call different carriers and get some quotes. Beyond that, though, one of the best ways to save money on your car insurance is to check out any special discounts that may be available.
Different insurance companies can offer special discounts related to your driving behaviors, car features, and more. Below is a partial list of discounts that may be available from your carrier: we recommend contacting the carrier directly to see what exact discounts are available.
What Are the Penalties for Driving Without Insurance in Long Beach?
In Long Beach and the rest of California, you must have automobile insurance if you drive a car. But what happens to you if you are caught driving without coverage?
For the first offense, uninsured drivers can expect to pay fines ranging from $100-$200. At the discretion of the court, there may be additional consequences. If there is a second offense within three years of the first offense, you can expect to pay fines ranging from $200-$500. Once more, the court may assign additional fines and penalties at their discretion.
What Features Should I Look for in a Good Cheap Car Insurance Package in Long Beach CA?
A good and cheap car insurance in Long Beach, CA should have several key characteristics. Firstly, it should provide comprehensive coverage for the policyholder's vehicle and any other parties involved in an accident. This means that the policy should cover costs for repairs, medical expenses, and liability. Secondly, the insurance company should have a strong financial standing, which means that they are able to pay out claims in a timely manner. This is important in the event of an accident, as the policyholder should not have to worry about whether they will be able to receive compensation.
In addition to comprehensive coverage and a strong financial standing, a cheap car insurance policy in Long Beach, CA should also offer affordable premiums. This is important for many drivers, as the cost of insurance can be a significant burden on their monthly budget. To find a cheap policy, it is often necessary to compare prices from different insurance companies, taking into consideration the coverage offered and the reputation of the company. Some insurance companies may also offer discounts for certain factors, such as a good driving record, multiple vehicles, or a low-risk occupation. These discounts can help to make a policy even more affordable, making it easier for drivers to find a good and cheap car insurance policy in Long Beach, CA.
Car Insurance Companies in Long Beach, CA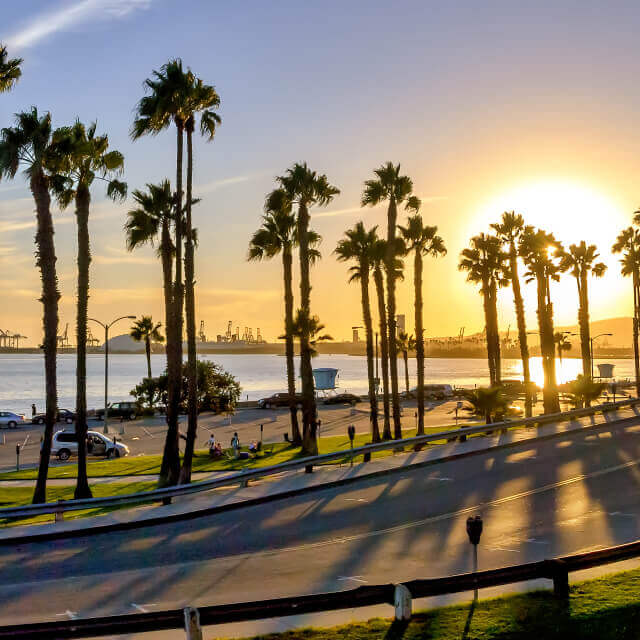 Now you know about car insurance costs and requirements in Long Beach, California. But do you know where you can instantly get competitive car insurance quotes? You can get started with a quote online. Or you can always come and visit us at a local office near you. Finally, you can simply grab your phone and call us at (800) 777-5620 for a quote. We are sure that our insurance agents will be happy to help you out!