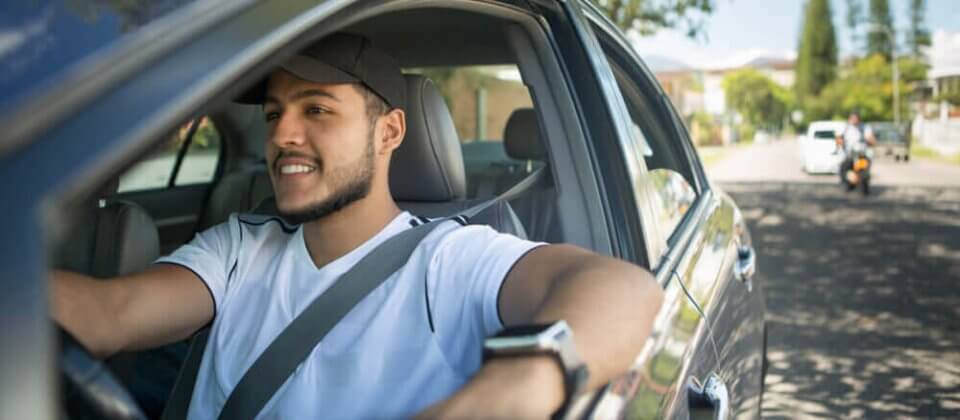 The first step to finding out how much car insurance you need is to know the state-required minimum liability car insurance. Almost every state has a minimum amount of car insurance they require their motorists to carry. So, that's where you start. From there, it's kind of like playing Blackjack – you can hold or you can get more. It all depends on how much protection you want. Of course, if your vehicle is financed, some of this decision is out of your hands, as your lender will almost certainly require full coverage auto insurance until your ride is paid off.
We know you're wondering how much you can save, but the better question is, "how much insurance do I need?" You don't have to choose between price or coverage; it's possible to get all the coverage you need at a great price.
When you stop focusing on money and start focusing on coverage, getting a reasonable rate becomes more straightforward. But it isn't easy to know how much car insurance you need when you've never bought car insurance before or have minimal driving experience. There are many types of auto insurance that keep you protected.
Let's take a look at 5 of these types of insurance.
1. Liability Car Insurance
Otherwise known as the minimum car insurance most states require, liability car insurance is designed to help motorists pay for the terrible costs incurred in accidents. Liability insurance comes in two parts: bodily injury/death liability insurance and property damage liability insurance.
The first is designed to help pay for injuries and deaths that result from vehicle wrecks. The second is designed to help pay for the repairs to the vehicles (or any other property, such as fences and mailboxes) involved.
2. Bodily Injury/Death Liability Insurance
Bodily injury/death liability insurance coverage applies to injuries (or worse) that you cause to someone else. This could be another driver or drivers or it could be passengers in their car or your car. Your bodily injury liability helps to pay for the costs associated with automobile accident injuries and death. It doesn't pay anything for your own injuries.
Note: Even though states require a minimum, it is a good idea to get more than your state requires. If you are in a serious accident and cause serious bodily harm, they could sue you. Without the right protection, your assets could be in danger.
3. Property Damage Liability Insurance
Your property damage liability insurance pays for the damages you cause to someone else's property if you are at fault in a car wreck. This could be their car or someone's fence, mailbox or home if you leave the road in a wreck you caused.
Note: Even though most states require a minimum, it is a good idea to get more than your state requires. If you are in a serious accident and cause major property damage, they could sue you. Without the right protection, your assets could be in danger.
4. Personal Injury Protection (PIP) and MedPay
Both personal injury protection and MedPay help pay for your medically-associated costs from a vehicular accident – no matter who is at fault. Both are designed to kick in faster than bodily injury liability, which may not be available immediately as the state, courts and insurance companies sort out who is to blame. These two insurance coverages pay for different items.
Note: Both kick in immediately, but PIP is much more comprehensive than MedPay. However, you may not be able to choose which one you have as your state most likely will offer one or the other. As with other car insurance types, you can increase the amount of PIP or MedPay, if you want, in order to better protect yourself. If your state is one that makes these insurance types optional, you should get them if you can. They won't add much to your monthly premium, but can really be a help if you get hurt.
5. Uninsured Motorist Coverage and Underinsured Motorist Coverage
Uninsured motorist coverage (UIM) and underinsured motorist coverage helps pay for costs associated with an accident caused by a driver that has no insurance or not enough insurance to cover all your bills – or a hit-and-run driver. Strangely enough, many people who opt for the minimum required liability insurance would be considered underinsured, simply because with today's health and repair shop costs, the minimum liability will not be enough to cover all the bills if they cause an accident.
Note: You should always add UIM to your coverage if it isn't required. For the small amount it costs, it could significantly improve your outcome after a wreck.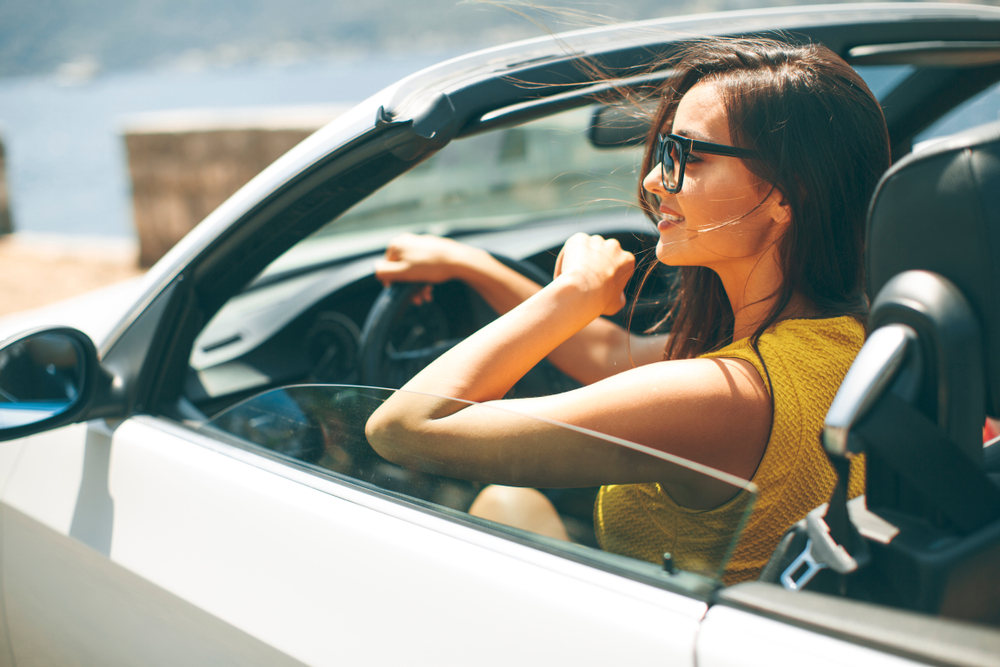 Full Coverage Car Insurance
Full coverage car insurance consists of the minimum state requirements we just talked about, plus collision and comprehensive. Let's break that down.
1. Collision Car Insurance
Collision car insurance covers damage to your vehicle from an accident, whether it is with another car or an object and regardless of fault. If you are making payments on your vehicle, the financing company will likely require you to carry collision.
Note: Collision may not be required after your car is paid off, but you will have to pay for any damages to your car if you are at fault without it. If someone else is at fault and they either don't have insurance, don't have enough insurance or are a hit and run, your collision insurance will pay for your repairs.
2. Comprehensive Car Insurance
Comprehensive car insurance protects your car when you are not driving it. So, if there is a bad hailstorm, someone keys your car or worse, steals your car, comprehensive insurance will cover it. This is another type of insurance usually required by a lender.
Note: Comprehensive is not required after you pay off your loan, but you still might want to consider it since it will cover a wide variety of things that can happen to your vehicle.
Optional Car Insurance Coverages
In addition to the car insurance coverages we've discussed, motorists can add what is known as optional car insurance coverage. You'll find a variety of these types of car insurance – such as GAP, which covers the difference between what you owe and what your car is worth if it is totaled, and New Car Replacement, which replaces your totaled vehicle with a new car of similar make and model. Other optional coverages include Rental Car Reimbursement, Non-Owner Insurance and Classic Car Insurance, to name a few.
Note: These coverages are completely optional and designed for a specific set of circumstances. Discuss with your insurance agent if these optional coverages might help you.
Car Insurance You Need and Can Afford
You've learned about the different types of car insurance and protections that are available. You should have a clearer picture of what type of protection you need in order to have peace of mind when you get behind the wheel. As always, your insurance agent can explain what is available and how much it will cost – but you should be able to have the coverage you want with the protection you need.
Get a Low-Cost Auto Insurance Quote Online Today
If you are not sure how much coverage you need, we will be happy to help. Freeway Insurance will get you a great rate, whether you are a first-time driver or if you have been without insurance for a long time. Visit us online, at an office near you, or call us at (800) 777-5620 for a quote.
Ready to Get a Quick Quote?