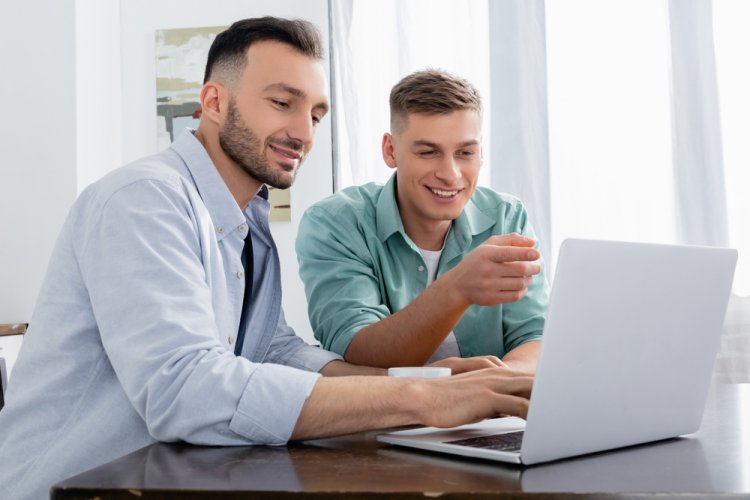 What Exactly is Car Insurance?
Car insurance is a contract between the car's owner and an insurance company that at its simplest level means the insurance company will give you money if certain covered events happen to you and your vehicle – as long as you pay your premium.
Driving a car is inherently dangerous, mainly because there are numerous other individuals on the roads doing the same thing and, well, accidents happen. That's why it is so important to find affordable car insurance that offers you, your passengers and your vehicle the best protection for peace of mind.
Most of us have to drive around to do things like go to work, go grocery shopping and visit friends. And driving around means we need car insurance coverage and understanding it is vital to get the right policy. There are many different types of car insurance so it's important to understand what's available and what you need.
What Does Car Insurance Cover?
Depending on the level and amount you choose, car insurance can go from completely replacing your car to providing a very basic level of protection that in most states is for the other driver if you are at fault in an accident.
If you choose to purchase what is called full coverage car insurance and on top of that add new car replacement coverage, you'll be sitting pretty no matter who caused the wreck. If you choose the basic state-required minimum liability and you cause a wreck, you'll most likely be facing some pretty hefty out-of-pocket costs.
We think everyone needs more than just the minimum level of coverage. But not everyone necessarily needs full coverage. This guide will help you figure out how much protection you and your car actually need.
There are 6 Different Types of Car Insurance
There are six different types of basic car insurance in addition to a variety of optional car insurance coverages you can add. Before you can decide what type of coverage you need, it's important to understand all the available coverage. Let's look at those basic coverages.
1. Liability Insurance
The most basic kind of car insurance is liability coverage. It's typically the state-mandated car insurance all drivers must carry and consists of bodily injury/death and property damage, in most cases*. In at-fault states, bodily injury liability and property damage liability help pay for the injuries and property damage of other driver(s) and passengers that occurs because of an accident you caused. In no-fault states, this coverage pays for your own injuries and damages, regardless of who caused the wreck.
How much liability protection you have depends on the level of coverage you decide to buy. For example, your state will have a legally required minimum level of coverage for each type of liability insurance. If the damage exceeds that amount, you will need to pay for the rest out of pocket. In at-fault states, your minimum liability will pay for the other driver's costs up to your policy limits, but pay nothing for your own, so you'll be out for your injuries and damages.
Most states mandate a minimum amount of liability coverage a driver must carry. For example, in Mississippi, drivers must have $25,000/$50,000 in bodily injury liability and $25,000 in property damage liability. What that coverage equates to in actual cost for you per month is between you and your insurance company.
*Florida only requires $10,000 in property damage liability and $10,000 in Personal Injury Protection.
2. Collision Coverage
The primary quality of liability insurance is that it pays out when you are at fault. If the other person is at fault, you will get paid out from their own liability insurance.
However, many drivers want some guaranteed protection for their vehicles, which is exactly what collision insurance offers.
Whether you cause an accident or are the victim of an accident, collision coverage will pay for damage to your vehicle up to the covered amount.
3. Comprehensive Coverage
While collision insurance protects your vehicle from accidents, there are other ways your automobile might get damaged. And one of the best ways to protect against these additional threats is comprehensive coverage.
Comprehensive coverage is one of the most misunderstood terms in the world of car insurance. So let's review some answers to your question: What does comprehensive coverage car insurance cover?
Typically, your comprehensive insurance will cover your car in the event of vandalism, theft, flood, or fire. Other covered losses may be specified by your insurance carrier.
As with other types of insurance, though, comprehensive coverage will only cover the losses specified in your policy. Despite the name, this type of insurance is not completely comprehensive. And you'll need both collision and comprehensive insurance if you are leasing or financing a car.
4. Uninsured Motorist Insurance and Underinsured Motorist Coverage
Unfortunately, there are many drivers on the road who do not have any car insurance at all. Some drivers do not have enough coverage. When there is an accident and one of these drivers is at fault, there may be no – or not enough – money to cover your injuries and damages. In some states, purchasing uninsured motorist coverage and underinsured motorist coverage is part of the mandatory required car insurance. But many states do not require this protection.
UIM coverage gives you an extra level of protection in case of an accident.
5. Personal Injury Protection (PIP) No-Fault Insurance
Personal Injury Protection (PIP) is sometimes called No-Fault Insurance since it is typically a requirement in no-fault states where your medical bills are covered by your insurance company regardless of who is at fault in an accident. PIP kicks in before bodily injury liability and covers items not covered by liability. PIP is not available in every state.
6. MedPay Insurance
Medical Payments Insurance (MedPay) is another form of additional protection for injuries sustained in an accident. MedPay and PIP are similar in that they are both added layers of protection, but they also cover different items and are not available in all states.
What Is Full Coverage Car Insurance?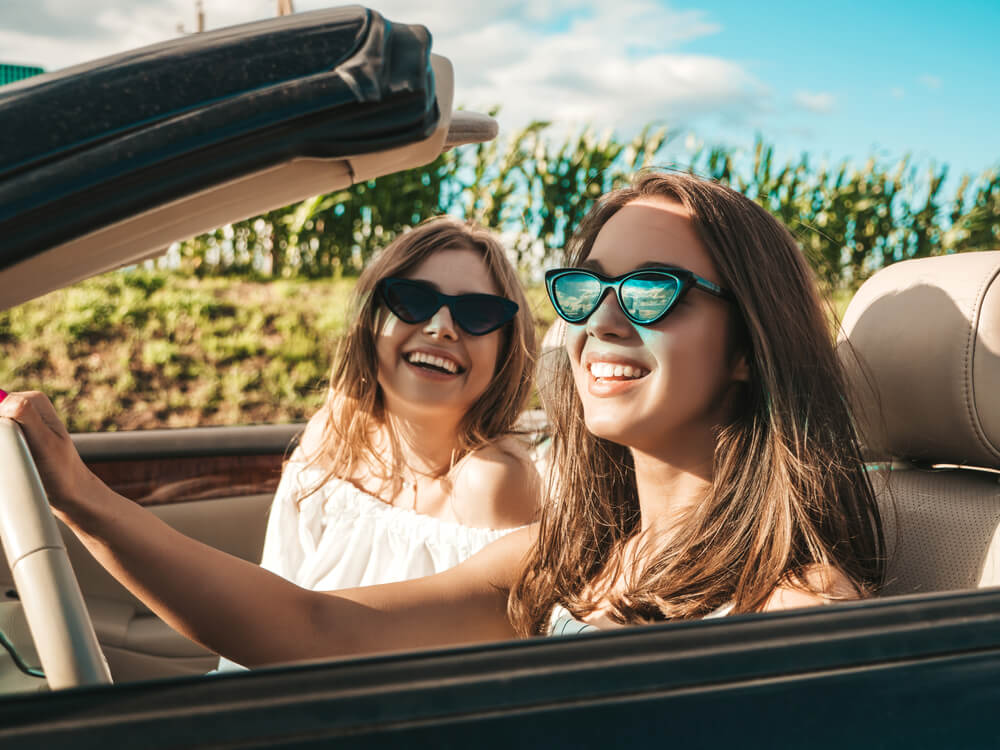 Full coverage car insurance is a kind of nickname for a combination of insurance coverages, including liability, comprehensive and collision. Drivers can add a variety of optional car insurance coverages under the umbrella of full coverage.
Speaking the Language of Car Insurance
It doesn't take long to learn some of the most important car insurance terms. And once you have the lingo down, you'll be better able to understand your own policy.
One term we use a lot is "coverage." This directly spells out the exact limits of protection for your policy. Anytime you are wondering whether your insurance protects against something, you can review the coverage section of your policy, which is the contract you have with your insurance carrier. Keep in mind that it's legally binding, so make sure to study it closely before you sign anything.
Your deductible is the amount you have to pay out of pocket before your insurance policy will cover anything. If the total damage in an accident is not higher than your deductible, then your insurance may not pay any compensation.
Meanwhile, the limits in your insurance policy define the maximum amount the insurance company will pay out for different kinds of coverage. If someone has the minimum property damage liability coverage of $10,000 in Florida, for example, their carrier will not pay a penny past $10,000 after an accident.
Finally, your insurance premium is just another term for your insurance bill. Most drivers pay this bill from month to month. However, you may be able to get a lower premium if you are willing to pay for your insurance in 6- or 12-month increments.
Do You Have the Right Level of Insurance?
Generally speaking, we recommend that everyone gets more than the minimum level of insurance coverage. This is because the cost of a car accident you are at fault for may very quickly exceed those minimum levels of coverage, and then you're in some serious debt.
However, not everyone necessarily needs full coverage insurance. For example, the extra protection that comes from adding comprehensive coverage is great if you are worried about things like floods, theft, and vandalism. But if you live in a low-risk area for these things, this coverage may be unnecessary.
Ultimately, it is most important to find the "sweet spot" between your coverages, your deductible, and your limit. Higher limits usually raise your premium, and higher deductibles lower it. But only you can decide which balance of limit vs. deductible is right for your lifestyle.
Find the Best Auto Insurance Coverage for You
Discover the difference that Freeway Insurance can make for your premium and peace of mind. You can get started with a fast and free car insurance quote online or visit us at an office near you. And you can always call us at (800) 777-5620 for a quick and easy quote!
Ready to Get a Quick Quote?