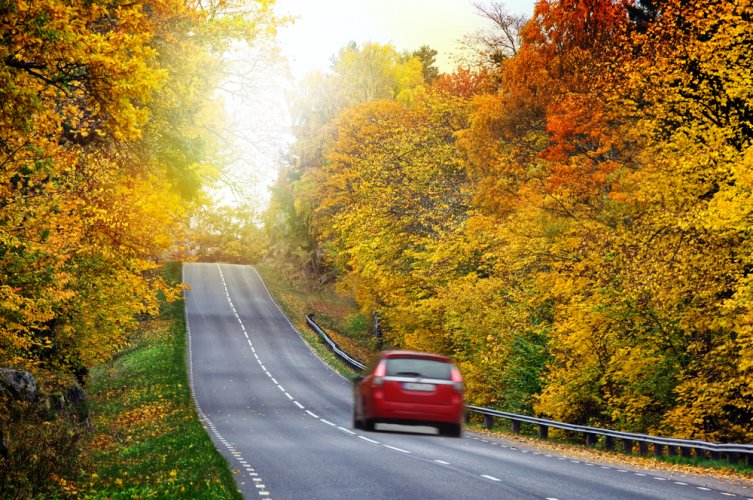 Driving in New York during the fall has its challenges, but it's worth it to experience the beauty of a New York fall. That said, you'll want to make sure you have cheap car insurance in NY protecting you as you traverse back roads and highways. If you break down or get into an accident, you'll have peace of mind knowing you're covered, even if you're in the middle of the Catskill Mountains.
How to Get Cheap Car Insurance in NY for Your Journey
Before you hit the road, you'll want to make sure your cheap car insurance in NY is up to date. Luckily, Freeway Insurance offers low-cost car insurance in NY that won't cost you an arm and a leg. It is easy to compare rates and get an online quote so you can see a price range before committing.
On your journey through the New York countryside, you'll definitely want to make sure you have a few different kinds of insurance. Liability is a must, as it's legally required. In New York, you must have at least $10,000 of coverage for property damage, $25,000 per person for injuries, and $50,000 for death in an accident.
However, you may also want to consider collision coverage, which would cover the costs to repair your vehicle if you're in an accident where you're at fault. Comprehensive is another common insurance, as it covers your car due to an act of nature. Since you're heading into the wilderness, it's a great idea to have this protection in case you hit a deer, which happens to roughly 65,000 drivers annually in the state of New York.
Where to See Fall Scenery in New York
Now that you're protected by a NY car insurer, you'll have to start planning your trip. Here are some of the best places you can go in New York to see the beauty of fall:
Whiteface Mountain. This 5,000-foot-tall summit provides glorious views of the surrounding valley. You can gaze for miles, seeing all the way into Vermont and Canada. There is a catch, though — this trek can only be reached via toll road, meaning you'll have to pay to get up there. That said, it's worth the price for the bright colors.
Bear Mountain State Park. Heading to Bear Mountain State Park is like entering an oasis. You'll likely take the rustic Palisades Parkway to get there. Once you're there, you can explore over 5,000 acres of land to seek out the best fall foliage.
U.S. Route 9. Another scenic byway that takes you through a lot of small towns, U.S. Route 9 is the perfect day trip for some autumnal fun. It spans 520 miles through New York, New Jersey, and Delaware, giving you plenty of chances to plan a route.
Great Lakes Seaway Trail. If you're a fan of water and leaves, this is the ultimate combo. This 518-mile-long byway is a National Scenic Byway, meaning you know it's beautiful. You'll get a good mix of crystal-clear lakes, small towns, and breathtaking vistas when you drive this route. It even takes you through Rochester, which could make a great lunch stop!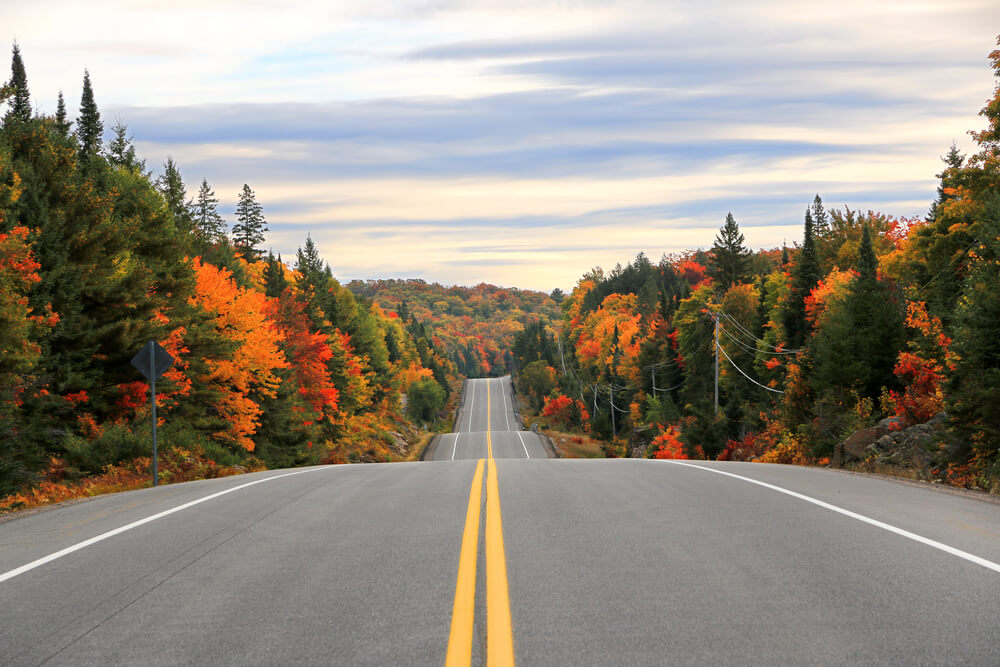 After you pick out your route, it's not time to leave yet! You'll need to make sure your vehicle is in good condition for the fall weather. Driving in fall in NY is a little different than other times of the year, as you'll need to worry about colder weather, rainy conditions, and leaves and debris on the roadways. Here's what you should think about before you hit the road:
Bring your insurance card with you. After you sign up for cheap car insurance in NY, remember to print out your card! You'll need to show proof of auto liability coverage if you get pulled over; otherwise, you could be in trouble with the law. The good news is that if you forget, you can always show proof of insurance in an electronic format, like on your phone or tablet.
Change your windshield wipers. It's not uncommon to see an autumn thunderstorm in New York, so make sure your wiper blades are fresh and ready to go. You'll also want to brush up on how to drive safely in the rain just in case you face a heavy downpour.
Check your tire pressure. Getting a flat in the middle of Bully Hill State Forest isn't anyone's idea of a good time. That's why you should check your tire pressure before hitting the road to make sure you don't have a leak. It's common for tires to lose air when it starts getting chilly overnight, so make sure you're topped off to prevent a blowout.
Learn to drive in leaves. Driving over leaves reduces traction, making it similar to driving on ice. That's why you should always be cautious when driving over them. Slow down and leave a healthy distance between your car and the one in front of you in case you need to stop quickly.
Pack an emergency kit. Hopefully you won't need it, but it's better to be safe than sorry. If you break down on a back road in the Silver Lake Wilderness, you'll need supplies to keep you nourished and warm until help arrives. Pack a change of clothes, hat and gloves, water, and food rations. You may also want a flashlight and emergency blanket in case you have a problem at night.
Pack some sunglasses. This might seem a strange tip — after all, it's not like fall is known for its warm sun. However, autumnal sunsets and sunrises can sometimes cause a nasty glare that makes it hard to see the road in front of you. Keep these sunglasses with you so you can slip them on during these high-intensity light moments.
Get Cheap Car Insurance in NY for Your Fall Driving Trip
Leisure driving is a great stress reliever. Live stress-free and save money with cheap NY car insurance from Freeway Insurance. Get your free quote online now, visit us or call us at 800-777-5620.
Ready to Get a Quick Quote?