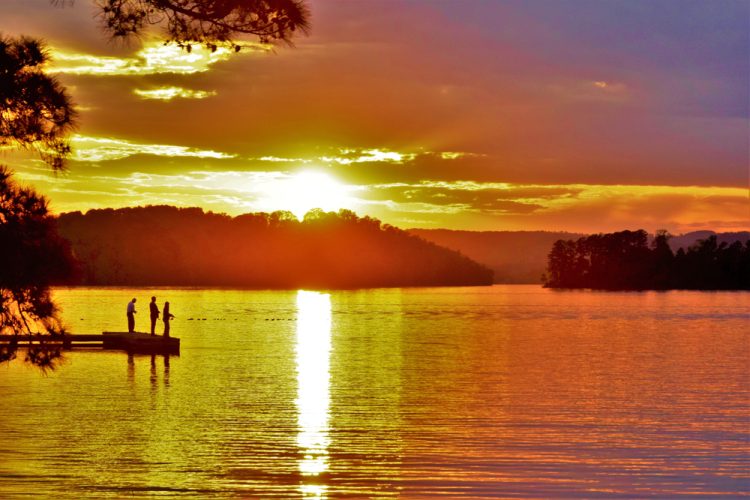 What if you could make American history come alive for your family? Choosing to forego the expensive theme parks for an equally exciting trip through time (and much less money) may be the answer when you are planning your next fun road trip. The United States is full of such historical destinations and Alabama sets a high bar for sites that commemorate some of the most exhilarating, as well as some of the darkest, aspects of our history as a nation.
If you are an Alabama resident checking your state's national sites off your travel list or you live somewhere else but feel a special bond with aspects of the Cotton State's history, then pack the camping gear, load up the RV or plan the lodging and let's go visit Alabama's National Parks.
Before hitting the road, make sure your car insurance will get you to your destination safely and legally. Adding roadside assistance before you leave, if you don't already have it, is a good idea, since a flat tire or overheated radiator in a strange place could be difficult to navigate without help. 
How many national parks are there in Alabama?
Alabama has 11 national park sites that offer exciting outdoor activities, trips back into the history that shaped our nation, commemorations to honor the leaders who made that history, as well as beautiful scenic trails. We are going to highlight seven of those national park sites and touch on a few more. Let's jump in!
1. Natchez Trace Parkway
As you may have guessed from the name, Natchez Trace National Scenic Trail comprises 444 miles of recreational roads and scenic drives through three states. The middle section runs through northwest Alabama. Natchez Trace Parkway commemorates the "Old Natchez Trace", used by a variety of travelers through the years, beginning with Native Americans, European explorers, soldiers and even a few future U.S. presidents.
The trail offers a large variety of things for people to do along the route, including hiking and camping. With so much distance to cover and sites to see, you can make this beautiful place the entirety of your trip. Or you can pick a stretch to explore, spend a day or two and move on to a new Alabama destination.
2. Blue Springs State Park
Time for a dip? Your family will love the chance to cool off at Blue Springs State Park, where underground springs feed the two pools for a welcome 68 degrees of cool water in the hot summer. Located in south-central Alabama, Blue Springs is just off I-10, 7 miles east of Clio.
Besides swimming, you can hike the Magnolia Trail, picnic on the many green spots or camp in one of 47 camping sites. Fishing is allowed and there's a great barbecue place across the street. Plenty of festivals occur in this area of Alabama, so if you are lucky enough to be there, get your peanut on during the National Peanut Festival or the Peanut Butter Festival.
For area day use, there is a minimal fee of between $3-$5 and it's open 7 days a week all year.
3. DeSoto State Park
If your goal is spectacular mountain views, waterfalls and nature in all her glory, the DeSoto State Park is the place you shouldn't miss. Located on top of Lookout Mountain in northeast Alabama, this beautiful park celebrates the lasting efforts of the Civilian Conservation Corps (CCC), comprised of volunteers who made natural and rustic improvements to this area during President Franklin D. Roosevelt's era.
Besides admiring nature, there is plenty for the family to do here, including Kayaking, swimming, fishing, rock climbing, and primitive and improved camping. If camping is not your thing, DeSoto offers lodging that should satisfy your craving for an indoors, yet still rustic, experience.
Most of DeSoto is open year-round, however, weather can impact some areas.
4. Cheaha State Park
This state park has earned the nickname "island in the sky" since it is Alabama's highest point. Located in north central Alabama east of Birmingham, Cheaha is part of the southern Appalachian Mountains and its rugged granite boulders and trees are often above cloud level. If a stunning display of fall leaves changing colors gets your heart racing, this is one trip to plan for autumn. Views from Cheaha are there for any amateur or professional photographer to bring home and frame.
The Mountain Store is open from 7 a.m. to 9 p.m. every day and the cost to enter the park ranges from $2 to $5 depending on age. In the area, there are many historic towns offering shopping, dining and cultural opportunities.
5. Lake Lurleen State Park
Learn where the locals go when they need to get away for a few days of rest and relaxation in nature. Lake Lurleen is located nine miles northwest of Tuscaloosa and offers plenty of outdoor activities, such as fishing (boats are allowed), hiking and camping with modern amenities. Play areas and activity building spots will keep the kids entertained while you soak in nature and find your peaceful spot.
There's a small fee for day use of $2 to $4 and campers can register on Thursday and Fridays. With its proximity to the University of Alabama, many families attending home games take advantage of the park to have a group campout.
6. Lake Guntersville State Park
You cannot go wrong with Lake Guntersville since it offers something for everyone. If your travel mates (OK, your kids and your spouse) are bickering over going to the beach, playing a round of golf or trying out a hair-raising zipline, all three of these are available here – plus more. And, for those who go all melty over bald eagles raising their young, Guntersville offers an award-winning Eagle Awareness program during weekends in January and February.
Located in northeast Alabama on the Tennessee River, you can choose to camp, rent a cabin on the lake or try out a chalet or resort lodge high in the treetops. Reservations are recommended.
7. Horseshoe Bend National Military Park
Horseshoe Bend is a site commemorating an 1814 historical battle between U.S. Army troops under General Andrew Jackson and Red Stick Creek warriors. When the skirmish was over with a U.S. win, the new country added 23,000,000 acres to its territories. Located in southeastern Alabama on the Tallapoosa River, there is no entry fee to explore this place that echoes with the long-ago sounds of combat.
The park is closed on major holidays, but open every other day of the year from 8 a.m. to 5 p.m.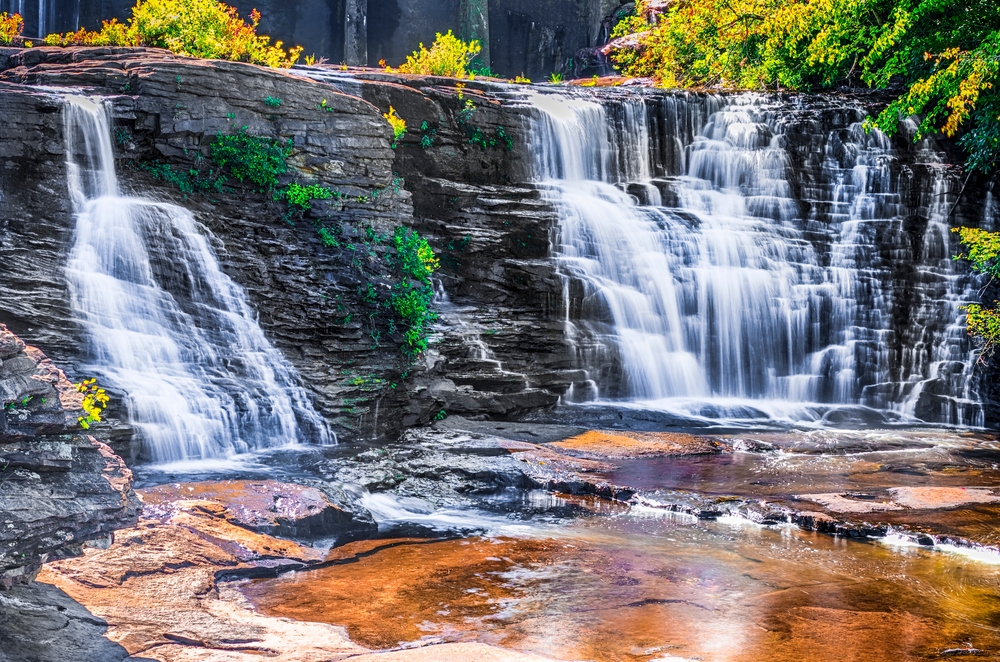 Other Popular Alabama National Parks
We've highlighted some of the more well-visited places in Alabama, but there are plenty of other important and historical destinations to choose from as you plan your trip. Let's take a look at five places that are commemorated for the undeniable impact these sites had on the course of American history, including archeologically and culturally.
1. Little River Canyon National Preserve
While you are at DeSoto Park, you can visit its neighbor, Little River Canyon. Take a scenic drive along Canyon Rim Drive to visit canyon overlooks or try your hand at world-class whitewater paddling, swimming, fishing and hiking. You can visit heart-stopping views of the canyon, which is more than 600 feet deep in some places (don't get too close!)
For a day of fun, check out Canyon Mouth Park Day-Use Area, which costs $15 per vehicle and offers many amenities and activities, such as a paved parking lot, restrooms, river access, playground, gift store and easy 1-mile hike on the riverbank.
2. Russell Cave National Monument
If you (or someone in your group) is fascinated by the earliest traces of human presence in American, Russell Cave is the spot. With plenty of prehistoric mementoes of early cultures, this archaeological site is located in northeast Alabama, close to the border with Tennessee.
Although visitors cannot go caving, they will still be able to see the mouth of the cave, as well as an ancient Native American archeological site that dates to 10,000 BCE. Many people visit this park to observe the 115 species of birds that make nearby Montague Mountain their home. The park is open every day except major holidays from 8 a.m. to 4:30 p.m. It's free to get in, but donations are always welcome.
3. Birmingham Civil Rights National Monument
A place that commemorates and offers reflection on some of the darker days of our American heritage, as well as the triumphs that followed, the Birmingham Civil Rights National Monument comprises the Gaston Motel in downtown Birmingham, as well as other historic properties that mark the struggles around civil rights.
Significant guests who made the Gaston Motel their home away from home included Dr. Martin Luther King Jr. and Rev. Ralph David Abernathy when they came to town for civil rights protests in 1963. The City of Birmingham donated this property to the National Park Service (NPS) to develop into a place where visitors can visit and experience this important part of American history.
Although not formally part of the monument, those interested in learning more about this heritage should also visit Kelly Ingram Park, 16th Street Baptist Church, St. Paul United Methodist Church, and portions of the 4th Avenue Historic District, as well as the Birmingham Civil Rights Institute.
4. Freedom Riders National Monument
Another important part of the civil rights movement in Alabama took place in Anniston at the Greyhound Bus Depot. As an interracial group calling themselves "Freedom Riders" and protesting laws around racial separation during interstate travel arrived by bus, white segregationists attacked and firebombed the bus. As the world watched in horror, the violence spurred the government to ban segregation on interstate bus travel.
The original 13 Freedom Riders blossomed into more than 400 men and women. This is a new NPS monument located in the old Greyhound Bus Depot, which is open during limited days and times.
5. Tuskegee Institute National Historic Site
This well-known site remains operating in its role as a private, historically black university in Tuskegee, AL. In 1974, the NPS designated it the Tuskegee Institute National Historic Site to commemorate its importance in increasing the availability of higher education for black people after the Civil War. First conceived as a school for "colored teachers," the first teacher hired was Booker T. Washington, who set up the school in a decrepit church. Later he successfully purchased 100 acres, which is where the current school is located.
Inspiring teachers who became involved in the school included famous botanist, George Washington Carver. Later, during WW2, the U.S. Army Air Corps opened an aviation training program for black pilots at Moton Field. Graduates became known as the Tuskegee Airmen.
Today, you can visit this still-operating school of higher education to visit sites that include the graves of Washington and Carver, as well as a museum and more.
Find Affordable Roadside Assistance Before You Hit the Road
Whether you already live in Alabama or you'll be driving in from somewhere else, having the right car insurance is valuable. At Freeway Insurance, we offer flexible and customizable plans to fit your needs and budget. Having roadside assistance while on a road trip can be the difference between being stuck on the side of the road in a strange place or having a friendly technician come to help you out.
Give us a call at (800) 777-5620, check us out online for a fast and free quote or come visit at one of our convenient locations.
Ready to Get a Quick Quote?