Welcome to the dynamic world of car insurance in Seattle, where breathtaking landscapes meet bustling city life. As the emerald gem of the Pacific Northwest, Seattle boasts not only its iconic Space Needle but also a vibrant and diverse driving community. Whether you're navigating the city's hilly terrain, commuting to work, or embarking on scenic road trips, having the right car insurance coverage is essential for protecting yourself, your vehicle, and others on the road. In this thriving metropolis of culture and technology, understanding the nuances of car insurance in Seattle becomes paramount, ensuring you can drive with confidence and peace of mind amidst the ever-changing urban landscape.
Importance of Car Insurance in Seattle
Car insurance plays a paramount role in safeguarding both drivers and vehicles on the bustling streets of Seattle. As one of the fastest-growing cities in the United States, Seattle's bustling traffic and diverse road conditions make it crucial for residents to recognize the significance of car insurance. Beyond meeting the legal requirements, car insurance provides essential financial protection in the event of accidents, collisions, thefts, or natural calamities. By ensuring that drivers have adequate coverage, car insurance not only offers peace of mind but also fosters a sense of responsibility and care within the community, contributing to safer roads and more secure driving experiences for everyone in the Emerald City.
State of Car Insurance in Seattle
Seattle, one of the largest cities in the Pacific Northwest, boasts a diverse and dynamic population that relies heavily on automobiles for daily commuting and transportation. Consequently, the state of car insurance in Seattle reflects this urban landscape. Insurance providers in the area offer a wide range of coverage options to meet the varying needs of its residents. The city's competitive insurance market allows drivers to explore different policies, including liability, comprehensive, collision, and uninsured motorist coverage. However, the cost of car insurance in Seattle tends to be higher compared to some other areas in Washington state due to factors such as increased traffic density and higher rates of accidents.
Driving Statistics and Accident Rates in Seattle
Seattle's driving statistics and accident rates present a mix of challenges and progress. While the city has made efforts to improve road safety, factors like inclement weather and heavy traffic contribute to the likelihood of accidents. Additionally, Seattle's hilly terrain and narrow streets in some neighborhoods can increase the risks of collisions. The introduction of advanced driver assistance systems and increased awareness of road safety has shown promising effects in mitigating accidents, but there is still room for improvement. In recent years, distracted driving, particularly due to smartphone use, has become a significant concern, prompting local authorities to enforce stricter regulations and penalties to deter such behavior.
Legal Requirements for Car Insurance in Washington State
As a part of Washington State, Seattle adheres to specific legal requirements for car insurance coverage. According to state law, all drivers must carry liability insurance with minimum limits of 25/50/10. This means drivers must have coverage of at least $25,000 for bodily injury per person, $50,000 for bodily injury per accident, and $10,000 for property damage per accident. Uninsured motorist coverage is also mandatory in Washington State to protect drivers in the event of an accident involving an uninsured or underinsured driver. Failure to maintain the required insurance coverage can lead to fines, license suspension, and other legal consequences.
Unique Considerations for Car Insurance in Seattle
Seattle's unique characteristics pose specific considerations for car insurance. The city experiences a higher frequency of rain and challenging weather conditions, which can increase the likelihood of accidents. As a result, comprehensive coverage, which includes protection against weather-related damages, may be a prudent choice for Seattle drivers. Additionally, due to its status as a popular tourist destination, there may be an increased risk of accidents involving rental vehicles, making it essential for drivers to carefully review their insurance policies to ensure adequate coverage in such scenarios. Furthermore, living in a densely populated urban environment means dealing with higher traffic volumes and the potential for theft and vandalism, necessitating the need for comprehensive coverage to safeguard against these risks. Seattle drivers should regularly review and update their insurance policies to match their specific needs and changing circumstances.
How Are the Road Infrastructure and Bridges in Seattle?
The Seattle Department of Transportation (SDOT) has a long-term Paving Program to repair city streets in poor condition between 2016-2024.
The SDOT operates and maintains about 280 bridges. Four of those bridges are moveable bridges over water.
The state of Washington got a C- on its road infrastructure in 2019, with about 92% of the state's pavements in fair or better condition. Ongoing maintenance on the roads is needed as the number of vehicles on Washington highways continues to increase.
The state gets a C+ when it comes to its bridges. Of the 7,410 vehicle bridges in the state, 321 are in poor condition. There were a total of 4,979 bridges in Washington state in need of repair in 2017.
How Much Does Car Insurance Cost in Seattle?
The average cost of car insurance in Seattle is $1,665 per year, which is 21% higher than the state average of $1,368. Seattle car insurance rates are also almost 8% higher than the national average of $1,548
Rates for car insurance premiums fluctuate for the different cities in Washington state.
| City | Average Cost Per Year |
| --- | --- |
| Tacoma | $1,692 |
| Bellevue | $1,493 |
| Spokane | $1,320 |
| Bellingham | $1,186 |
| Seattle | $1,665 |
Seattle Car Insurance Rates by Zip Code
Seattle is the largest city in Washington and has 34 different zip codes. The cost you'll pay for car insurance can differ depending on which zip code you live in. For example, zip codes with a history of accidents or auto thefts will have higher insurance rates.
The average monthly rates for car insurance in the different Seattle zip codes are:
| Zipcode | Average Cost Per Year |
| --- | --- |
| 98103 | $98.29 |
| 98133 | $94.00 |
| 98198 | $101.87 |
| 98119 | $115.38 |
| 98115 | $93.53 |
| 98122 | $110.31 |
| 98126 | $87.94 |
| 98104 | $124.09 |
Seattle Car Insurance Rates by Age
Your age heavily impacts the price you're charged for car insurance premiums because of the risk factors in different age brackets. In Seattle, drivers in their 50s will pay the lowest rates of about $1,467 per year. Meanwhile, teenagers who are often higher-risk drivers will pay $7,460, which is well over three times as much for car insurance as drivers in their 20s.
| Age | Average Cost Per Year |
| --- | --- |
| Teenagers | $7,460 |
| 20s | $2,250 |
| 30s | $1,628 |
| 40s | $1,537 |
| 50s | $1,467 |
| 60s | $1,530 |
| 70s | $1,964 |
Factors Allowed in Seattle Car Insurance Rates
When looking for cheap car insurance in Seattle and the state of Washington, it's important to know what factors insurance companies look at to determine the rate you will pay. Things you don't have control over, such as your age and gender, can impact your car insurance rates just as much as things you can control, like your driving record and credit score.
In Seattle, the factors car insurance companies can look at when determining your rates are:
Age
Gender
Marital status
Credit score
Vehicle type
Driving record
Education
Occupation
Minimum Car Insurance Requirements in Seattle
Drivers in Washington state are required to have a minimum 25/50/10 liability coverage. That is:
$25,000 bodily injury liability per person
$50,000 bodily injury liability per accident
$10,000 property damage liability per accident
Discounts for Car Insurance in Seattle
To ensure you get the cheapest car insurance rates you can get, you should look into different discounts available to help bring the cost of your premiums down. For example, a Good Driver Discount rewards drivers with lower premiums if they haven't had any moving violations or at-fault accidents within the last three years.
Washington state law prohibits insurance companies from offering customer loyalty discounts, which reward customers for not switching companies.
Other discounts that could be available to Bellevue residents include:
Good Student Discounts. These discounts are given to young drivers who maintain a "B" average or higher in school
Continuously Insured Discount. If you've been insured for six months or more and haven't let your policy lapse, then you may be eligible for this discount.
Driver Education. Drivers over age 50 qualify for a discount on their car insurance if they complete a defensive driving course.
Vehicle Safety Discount. You could be eligible for a discount if your car has certain vehicle safety equipment such as anti-lock brakes, airbags, and anti-theft devices.
What Are the Penalties for Driving Without Insurance in Seattle?
Drivers in the state of Washington should be prepared at all times to show proof of insurance if they get pulled over by law enforcement. You could face a fine if you don't have proof of insurance on you, even if you have coverage.
Drivers without at least the minimum 25/25/10 liability insurance coverage can face stiffer penalties, including suspension of their driver's license and misdemeanor charges. If you're driving without insurance and get involved in an injury accident or one that causes more than $1,000 in damage, your driver's license could be suspended for up to three years.
Can I Get Car Insurance With a Less-Than-Perfect Driving Record?
In Seattle, obtaining car insurance with a less-than-perfect driving record can be challenging, but it is not impossible. Fortunately, Freeway Insurance can be a reliable option for individuals in this situation. A less-than-perfect driving record might result in higher premiums and limited coverage options from some insurance providers.
Freeway understands the complexities of driving in a bustling city like Seattle and is willing to work with customers to find suitable coverage at competitive rates. Whether you have a history of accidents, traffic violations, or other driving-related issues, Freeway Insurance may offer tailored solutions to ensure you can legally and responsibly hit the road with the protection you need.
How Do I File a Car Insurance Claim with Freeway Insurance?
To file a car insurance claim with Freeway Insurance, follow these simple steps for a smooth and efficient process. 
Firstly, ensure your safety and the safety of others involved in the accident by moving to a safe location if possible. Next, contact the local authorities to report the incident and obtain an accident report. Once everyone is safe, promptly reach out to Freeway Insurance's claims department via their designated hotline or online platform. Provide all essential details, including the date, time, and location of the accident, a detailed description of what happened, and the contact information of any other parties involved. 
Be prepared to share your policy number and personal information for verification purposes. Freeway Insurance's dedicated claims team will guide you through the next steps, which may include arranging vehicle inspections and obtaining repair estimates. Timely cooperation and submission of any requested documentation will help expedite the claims process, enabling you to get back on the road as quickly as possible.
Get a Free Quote and Protect Your Vehicle with Freeway Insurance!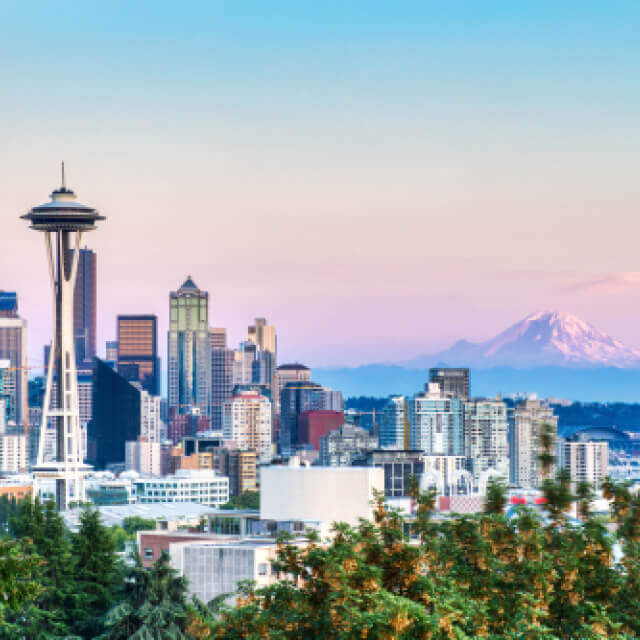 The cost of getting car insurance could be considerably less than the fines and penalties you will face if you don't have insurance, and that doesn't include the costs you could be faced with if you or one of your passengers are injured in an accident. Contact Freeway Insurance today. Get started with a quote online, visit us at a Seattle office near you, or call us at (800) 777-5620 for a quote.