How Much is Car Insurance for a Kia Forte?
The average annual premium for a Kia Forte is $544 for minimum coverage and $1,682 for full coverage.
Your auto insurance policy may consist of several types, including liability-only (third-party benefits), which is bodily injury and property damage. In addition, your policy may require uninsured/underinsured motorist and Personal Injury Protection (PIP), depending on your state.
One common type of policy is full coverage, which combines the state-required minimum liability with comprehensive and collision.
Freeway Insurance agents are on hand to help you find the right policy meeting your specific budget and needs. Our rate comparison lets you view several options at the same time, saving you time and money.
Getting a Free Auto Insurance quote with Freeway is easy!
Comparing Insurance Costs for Forte to Other Vehicles
Not all drivers pay the same premiums. Drivers of competing makes and models, like the Honda Civic and the Toyota Corolla, may pay a different rate. Every vehicle has its risk profile, which may be low or high depending on the number of safety features, cost of parts and labor, and other variables that determine risk and likelihood of future claims payouts for each vehicle.
Types of Car Insurance Coverage for the Kia Forte
Drivers can benefit from different auto insurance policy types, including state minimum liability and full coverage.
Full Coverage 
Full coverage is the term used to describe auto insurance policies that combine bodily injury and property damage liability, as well as collision and comprehensive. Full provides first-party benefits, plus third-party benefits that pay for damages to someone else's injuries or property.
These first-party benefits extend to non-collision-related events (comprehensive), protecting your vehicle from natural disasters, falling tree limbs, theft, vandalism, and other scenarios outside of your direct control.
You may also choose to include optional selections such as roadside assistance, rental car reimbursement, uninsured/underinsured motorist, and medical payments (MedPay) coverage.
Even if it costs several hundred dollars more annually, full coverage is recommended over state minimum liability for greater peace of mind on the road.
State Minimum Liability 
State minimum liability ensures a basic level of protection to drivers, providing third-party benefits if you cause damage or injuries to others in an accident.
State minimum liability insurance generally comprises two types of coverage, bodily injury and property damage liability. Bodily injury liability covers the cost of lost income, medical expenses, and similar damages incurred by third-party drivers in an at-fault accident you cause. In turn, property damage liability covers the cost of damages to third-party vehicles and property (e.g., homes, fences, and mailboxes) up to maximum liability limits.
Every state requires its drivers to carry minimum liability limits. For example, Colorado requires all its drivers to have at least $25,000 bodily injury liability coverage per person, $50,000 bodily injury liability coverage per accident, and $15,000 property damage liability coverage per accident.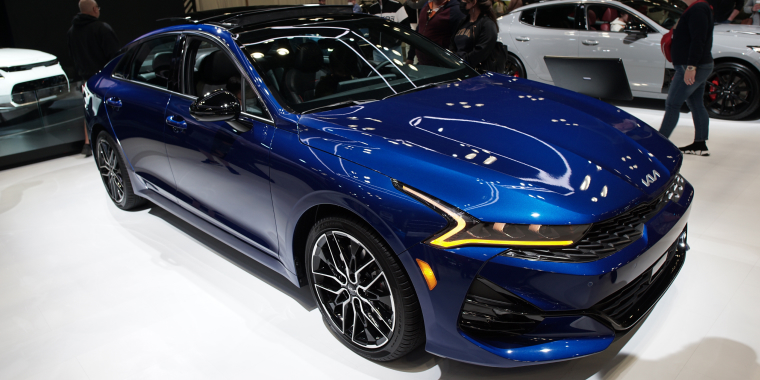 Individual Factors that Influence Insurance Costs
Auto insurance companies consider various factors when determining premiums, including but not limited to your driving record, type of vehicle, location, and even credit score.
Your driving record will have the biggest say in how much premiums you pay. Expect the lowest rates if you have a claim and accident-free driving record for the past three to five years. The type of vehicle you drive also matters. Cars with an extensive recall record, lack of safety features, powerful engines, and high depreciation rates tend to command higher premiums.
Where you live can also impact your premiums. For example, a crime-ridden area with a high theft, vandalism, and claims rate will pay a higher average insurance cost. This also applies to urban versus rural communities. Higher population density areas like New York City and Chicago generally command higher premiums than small, sparsely populated towns.
Lastly, do not forget your credit score. Although not all insurance companies factor in credit scores, studies have shown that those with higher credit scores file fewer insurance claims.
How Does a DUI Affect Insurance Rates for a Kia Forte?
Unfortunately, any driver convicted of a DUI can face serious repercussions regarding auto insurance premiums.
For starters, a single DUI conviction may force auto insurance companies to reclassify you as a high-risk driver. As a result, expect your rates to rise significantly, doubling, or even tripling depending on your driving record, the severity of the offense, the number of offenses, and the time since your last DUI conviction.
As a DUI convicted driver, you may also be required to file an SR-22, a proof of financial responsibility that lets the state know you're carrying the minimum liability limits required to drive legally.
Fortunately, drivers can save on DUI insurance in some ways. One of our top recommendations is to shop around, as not all auto insurance providers treat DUI convictions similarly. However, you should expect your premiums to remain elevated for at least three years, gradually going down the longer one maintains a clean driving record.
Find an office near you to help with your auto insurance
What Are Some Car Insurance Discounts?
What Are Some of the Characteristics of the Kia Forte?
It is a vehicle in the compact sedan segment.
It comes in five trims, LX, LXS, GT-Line, GT, and GT Manual, and two engine options: a 147-horsepower 2.0-liter four-cylinder and a 201-horsepower turbocharged 1.6-liter four-cylinder.
Standard features include an 8-inch touch screen, Apple CarPlay/Android Auto compatibility, a 4-speaker audio system, and a slew of driver assistance features, including forward automatic emergency braking and automatic high beam headlights.
Upgrading to its highest-level trim, GT, adds 18-inch alloy wheels, wireless device charging, and a 7-speed dual-clutch automatic transmission.
Main competitors are the Toyota Corolla, Mazda Mazda3, Chevrolet Cruze, and Nissan Sentra.
Find the Best Car Insurance Rates Online for Kia Forte Today
There are three ways to get started with Freeway Insurance.
Feel free to request a quote online, visit a Freeway Insurance office near you, or speak with one of our friendly agents by calling 800-777-5620. Contact us today!