Formerly known as Fort Buenaventura, the city of Ogden, Utah, has a fascinating topography full of mountain bike trails, rivers, and ski resorts. It's one of our favorite places in the country to be outdoors due to its mountainous backdrop and three ski/summer resorts with more than 11,000 acres of trails to ride bikes and hike on. Additionally, historic 25th Street sets a high bar for nightlife and shopping districts.
Some of Ogden's most popular attractions include Antelope Island, Ogden Valley & Pineview Reservoir, Willard Bay, Monte Cristo, and the Ogden River Parkway.
Keep reading to learn more about car insurance in Utah, including average rates paid by zip code, age, and cities in the area. You will also leave the penalties for driving without insurance in the state and ways to save on your next auto insurance bill.
Quick Facts
Ogden is 40 miles north of Salt Lake City.
The city of Ogden has a total area of 26.6 square miles.
Ogden can reach up to 5,000 feet above sea level.
Ogden is the county seat of Weber County, Utah.
Odgen has three ski and summer resorts, Nordic Valley, Powder Mountain, and Snowbasin Resort.
Ogden has more than 13,000 acres of freshwater lakes.
How Much Does Car Insurance Cost in Ogden, Utah?
In Ogden, drivers who choose full coverage auto insurance pay an average monthly rate of $131, lower than the national average monthly rate of $140 and higher than the state average of $99.
The cheapest car insurance in Ogden, the minimum state-required, is $55 per month, higher than the national average at $47 monthly and much higher than the state average at $28.
Drivers who live in congested areas where accident claims and crime are more frequent tend to pay higher premiums than those who live in rural areas. Because of the frequency of accidents in a city, purchasing full coverage insurance will give you more protection. Full coverage consists of liability, comprehensive and collision.
Because Utah is a no-fault state, drivers picking the minimum state-required car insurance will be purchasing liability car insurance, which consists of bodily injury and property damage, as well as Personal Injury Protection (PIP).
See the breakdown below for how much drivers in Utah cities pay in auto insurance premiums.
| City | Full Coverage Insurance | Liability Insurance Coverage |
| --- | --- | --- |
| Ogden | $131 | $55 |
| Logan | $116 | $46 |
| Provo | $132 | $54 |
| Salt Lake City | $152 | $61 |
Affordable Car Insurance Rates by Zip Code in Ogden, UT
Even different zip codes in the same city have different insurance rates. It all goes back to the collective claims history in that zip code.
See the breakdown below for average auto insurance premiums by zip code in Ogden.
| Zip Code | Full Coverage Insurance | Liability Insurance Coverage |
| --- | --- | --- |
| 84201 | $131 | $55 |
| 84401 | $131 | $55 |
| 84403 | $127 | $52 |
| 84404 | $126 | $51 |
| 84405 | $124 | $51 |
| 84408 | $125 | $52 |
| 84409 | $131 | $55 |
| 84414 | $123 | $50 |
Low-Cost Car Insurance Rates by Age in Ogden, Utah
Did you know that younger drivers can spend as much as quadruple the rate of drivers in their 20s and 30s? That's because drivers in their teens and early 20s are considered high-risk drivers by the insurance companies. This is due to a higher incidence of wrecks and tickets by this group as a whole. There are some steps you can take to find affordable car insurance for your young driver, including taking advantage of car insurance discounts for good grades, if applicable.
See the breakdown below for average monthly auto insurance premiums by age in Ogden.
| Age | Full Coverage Insurance | Liability Insurance Coverage |
| --- | --- | --- |
| Teenagers | $548 | $238 |
| 20s | $178 | $76 |
| 30s | $131 | $55 |
| 40s | $125 | $52 |
| 50s | $118 | $50 |
| 60s | $121 | $52 |
| 70s | $148 | $68 |
Unless otherwise specified, we use the following methodology to arrive at our average cost: male, age 30, lowest possible legal coverage allowed by Utah. Your rates will be determined by several factors, including your age, your gender and the amount of coverage you want to purchase.
Get a Quote for Car Insurance in Utah Today!
Driving Conditions in Ogden, Utah
How Many Fatal Accidents Happen in Ogden, UT?
In 2019, seven fatal road traffic accidents occurred in Ogden, involving nine vehicles and 12 people, including two pedestrians.
How Are the Road Infrastructure and Bridges in Ogden?
The city of Ogden has a busy Public Services department that works to maintain its 300 miles of streets. They cover many job categories from bridge repairs to street construction and reconstruction projects. One of their most popular projects is ongoing chip-sealing and overlaying of its streets to improve their condition and allow cars to run smoother.
Minimum Car Insurance Requirements in Ogden, Utah
In Utah, the required minimum required insurance is as follows:
Bodily Injury Coverage per Person: $25,000
Bodily Injury Coverage per Accident: $65,000
Property Damage per Accident: $15,000
Personal Injury Protection: $3,000
Utah is a no-fault insurance state, meaning each party's insurance pays for their own qualifying expenses up to each policy's coverage limits.
Be sure to check with your leasing company to know any liability limits. Sometimes, lenders or finance companies are stringent, setting significantly higher liability limits to protect their vehicle's resale value.
What Are the Penalties for Driving Without Insurance in Ogden, UT?
Driving without insurance in Ogden is not advised.
First-time offenders can expect to pay a $400 fine for the first offense and $1,000 for a second offense. In addition, your driver's license and registration will remain suspended until proof of insurance is provided.
On top of that, you will also be required to file an SR-22 for a minimum of three years. An SR-22 proves to the state of Utah that you are carrying the state minimum required insurance. Unfortunately, your rates will increase, potentially doubling or tripling in some cases, depending on the type of offense.
Other miscellaneous charges you can expect to pay are a $50 court security surcharge, a $30 license reinstatement fee, and a $100 registration reinstatement fee.
Factors Allowed in Setting Car Insurance Rates in Ogden, Utah
Insurance carriers consider several factors when determining how much you pay in auto insurance premiums. These factors include the make and model of the vehicle you drive, plus:
Age
Gender
Zip Code
Claims History
Martial Status
Employment
Discounts for Car Insurance in Ogden, UT
Remember, drivers with lower rates have records free of traffic infractions, moving violations, and claims.
Some car insurance discounts you may qualify for include, but are not limited to:
We highly recommend calling your insurance agent any time your circumstances change. You never know when you may qualify for additional discounts, especially if you have a clean driving record.
Get an Online Quote for Low-Cost Car Insurance in Ogden Today!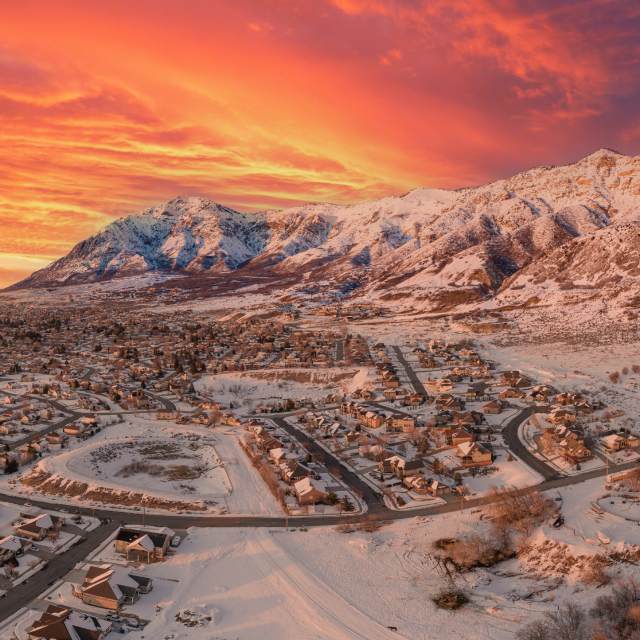 Let Freeway Insurance provides you with an affordable auto insurance policy. We have you covered no matter what type of coverage (state minimum, full coverage, or anywhere in between) you need.
To get started, request a car insurance quote online, visit an Ogden office near you, or call us at 800-777-5620.
Select a Product or Service to request a quote
Ready to Get a Quick Quote?