The county seat of Kern County, California, Bakersfield, is home to more than 347,000 residents. The city rests in the San Joaquin Valley and is the 9th largest in all of California.
Quick Facts
The average annual car insurance premium in Bakersfield is $1,839.
There are more than 3,000 auto accidents in Bakersfield each year.
How Much Does Car Insurance Cost in Bakersfield?
The State of California is well known for high insurance rates that are well above the national average. However, despite high statewide insurance costs, rates in Bakersfield are lower than in many other cities across the state.
It is important to remember that your specific rate could vary substantially from the average premium. For an idea of what you might pay monthly for liability coverage, review your California insurance options online and secure a free quote for cheap car insurance.
| City | Average Annual Premium |
| --- | --- |
| Glendale | $2,755 |
| Oakland | $2,243 |
| Riverside | $1,945 |
| Bakersfield | $1,839 |
Bakersfield Car Insurance Rates by Zip Code
Not everyone knows that a driver's zip code will play a role in determining the average cost of their liability insurance premiums. Insurance companies carefully evaluate the number of accidents that occur in each zip code and use that information to make pricing decisions.
In general, zip codes with more accidents are likely to have higher insurance premiums. For that reason, each of the zip codes in and around Bakersfield will have slightly different premium rates.
| Zip Code | Full Coverage Insurence | Liability Insurance Coverage |
| --- | --- | --- |
| 93304 | $193 | $51 |
| 93305 | $183 | $48 |
| 93306 | $180 | $48 |
| 93308 | $183 | $50 |
| 93309 | $187 | $52 |
| 93311 | $187 | $51 |
| 93313 | $192 | $50 |
| 93314 | $179 | $48 |
What Is the Average Car Insurance Cost in Bakersfield by Age
Age is arguably the most important factor when determining the annual or monthly rate for auto insurance in Bakersfield. These rates generally follow a pattern where premiums for teenagers are very high. These annual premiums drop drastically once a driver reaches their 20s. From that point, insurance rates generally stay the same until a motorist reaches their 70s. Older drivers can expect their premiums to begin climbing once again.
| Age | Average Car Insurance Rate |
| --- | --- |
| Teenagers | $7,186 |
| 20s | $2,636 |
| 30s | $1,817 |
| 40s | $1,765 |
| 50s | $1,678 |
| 60s | $1,678 |
| 70s | $1,932 |
Driving Conditions in Bakersfield
How Many Fatal Accidents Happen in Bakersfield?
Fatal accidents are unfortunately common in the Bakersfield area. In fact, despite falling traffic fatality numbers in recent years, the Bakersfield Californian reports that the rate of fatal accidents has increased locally at a time when the number of fatalities statewide has dropped.
According to statistics provided by the California Highway Patrol, there were 12 fatalities in Bakersfield in the first four months of 2020. This is a 33% increase from the same period the year before. For 2017, there was a total of 54 traffic fatalities in and around Bakersfield.
How are Road Infrastructure and Bridges in Bakersfield?
The State of California is facing some challenges with its infrastructure. Altogether, the state has received a grade of C- in 2019 for the condition of its transit networks, roads, and bridges.
To its credit, Bakersfield has taken steps to address a wide range of infrastructure needs. This includes substantial improvements to Taft Highway. These repairs total $16 million and are covered by state grant money. The improvements include expanded bicycle and turning lanes up and down the highway.
Minimum Car Insurance Requirements in Bakersfield
Every state has minimum requirements for liability insurance. Should drivers fail to meet these requirements, there could be consequences in the form of a fine. Driving without insurance is also risky, as it could leave you on the hook for the damages the other driver suffers should you be responsible for an accident. The minimum car insurance requirements in Bakersfield include:
Bodily injury liability coverage: $15,000 per person and $30,000 per accident

Uninsured motorist bodily injury coverage:

$15,000 per person and $30,000 per accident

Uninsured motorist property damage coverage:

$3,500
Factors Allowed in Bakersfield Car Insurance Rates
There are a number of factors car insurance companies may take into account when setting premium rates. Given how broad these factors can be, the cost of car insurance in Bakersfield could vary dramatically between two people living within close proximity to each other. Some of the factors that can impact your insurance rates include:
Age. Your age is one of the most important factors. As you get older, your rates will generally fall.
Driving History. Your previous driving history is another of the top factors in determining how much your policy might cost. From accidents to tickets, your premium could go up by a lot with a less-than-stellar record. DUI insurance in California is especially costly.
Zip Code. The zip code you live in will also determine your premium amount. You could pay more if there are a high number of accidents in your area.
Discounts for Car Insurance
While certain factors could increase your premiums, there are also discounts that could lower your premiums. These discounts are one of the best ways to lower your car insurance costs. Some of the most popular discounts available include:
What are the Penalties for Driving Without Insurance in Bakersfield?
Carrying adequate car insurance is about more than protecting yourself should an accident occur. The failure to maintain appropriate insurance coverage could also result in a costly traffic ticket.
The penalties for driving without insurance vary. If you are a first-time offender, it could carry a fine between $100 and $200. This fine could increase substantially following multiple offenses. What is more, multiple convictions could also require SR-22 insurance coverage. SR-22 insurance in Bakersfield is usually far more expensive compared to other policies.
Get a Quote for Car Insurance in Bakersfield Today!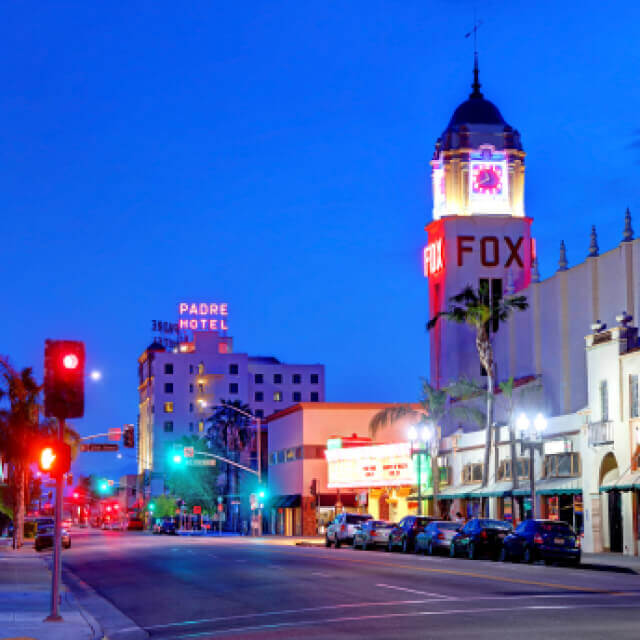 Insurance coverage is an important step toward protecting your financial future. If you are involved in an accident, the lack of insurance could haunt you for years to come.
Thankfully, Freeway Insurance is here to help. You can seek a quote online or visit a Bakersfield Office near you. Or call us at (800) 777-5620 for a quote.