Take Care of Yourself and Your Family with Health Insurance in Texas
Navigating healthcare plans in TX on your own can be overwhelming and costly. Factors such as where you live, the number of people in your family, and your health needs will impact which insurance is right for you and your loved ones. Freeway Insurance will help make finding the right health insurance as straightforward as possible.
If you can't afford health coverage, we can help you explore some low-cost or free health insurance Texas options, such as Medicaid, to make sure you and your family are covered.
You can also give us a call at 877-707-0465 to talk to an expert insurance agent who can answer your questions, walk you through the different types of health insurance available and help you find the health plan that fits your needs and budget.
Health Coverage Helps Texans with More than Illness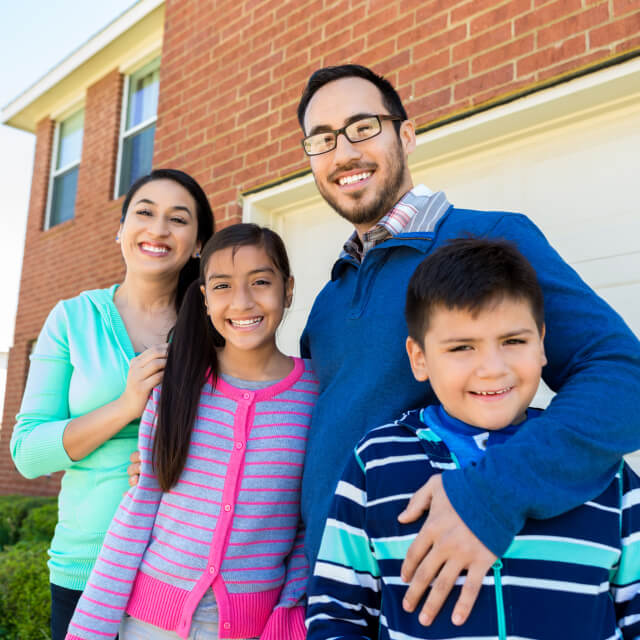 The right medical coverage will do more than help pay the bills if you or a family member is sick or injured. It helps you stay healthy and take important preventative actions like getting routine checkups. With a good policy, you don't have to wait until things are serious to receive the care you need.
If you face a major medical incident, insurance can protect your finances while you are receiving treatment. Surgery, hospitalization, and medications quickly add up if you don't have coverage. A health policy is more than a must-do. It's a must-have that can protect your health and finances.
Since the beginning of the Affordable Care Act (ACA), Texas residents have been able to find better healthcare at more affordable prices. Otherwise known as Obamacare, the ACA operates through a federal health marketplace that can be tricky to navigate. But we've got you covered.
Freeway is Here to Help You Find Health Insurance in Texas
We're here to help you meet your health needs. Our experienced agents can help you:
Work through the federal government's healthcare exchange at HealthCare.gov to connect you with the right health policy for your needs.
Compare plans available for residents of Texans.
Identify if you qualify for any free or

low-cost

programs.
Know exactly what your premiums will be and what coverage you'll receive.
Apply for government financial assistance for help with both the cost of care and premiums.
Meet enrollment deadlines or enroll during Special Enrollment if you do.
Get outstanding service all year round: before, during, and after the enrollment period. We're here to help!
Texas Health Plans Through ACA
Texas does not maintain its own ACA healthcare exchange, so residents in the Lone Star state use the federal government's healthcare portal. That means the dates for Open Enrollment in the healthcare exchange are Nov. 1 through Jan. 15. However, if you need your healthcare to start on Jan. 1, you need to be enrolled by Dec. 15. Texas no longer assesses a penalty for people who do not have health coverage.
Those who miss the Open Enrollment period may have the opportunity to sign up for ACA healthcare through Special Enrollment. However, you must meet certain qualifying life events.
Qualifying Life Events
If you don't meet the open enrollment timeframe, you will only be able to change or purchase a health policy when a qualifying life event has occurred. These are limited to the following:
Having a child by birth, adoption, or foster care.
Placing a child for adoption or foster care.
Change in where you live (including release from jail).
Losing health care (such as losing employer coverage, or no longer qualifying for Medicaid).
Change in your income, particularly a drop that impacts your ability to pay for health insurance.
Turning 26-years-old and losing eligibility to be covered by your parent or guardian's plan.
Marriage or entering a domestic partnership.
Becoming a citizen, national, or lawfully present individual.
Signing Up for Health Coverage in Texas
Applying for health coverage through the Affordable Care Act can be confusing. There are many plans to choose from, all with different premiums and deductibles, as well as a variety of costs for your primary care doctor, specialist visits and pharmacy. At Freeway Insurance, we have skilled agents who can help you navigate the choices.
We can help you select how much coverage you need and the amount you will pay by explaining the four categories: Bronze, Silver, Gold, & Platinum. Learn more about health plan metal tiers.
You may qualify for a financial stipend based on your income that helps pay for both coverage and care. See if you qualify.
Enrollment is available from your home's comfort and safety online, over the phone or in our office.
Get Your Free Health Insurance Quote in Texas Today
Find out today what your health policy options are in Texas, including a free quote for coverage for you and your family. A health plan gives you peace of mind, knowing that you can get the preventative care coverage you need if you face illness or hospitalization. We're here to help. Start your quote online or call us today to find the plan that meets your needs and budget.