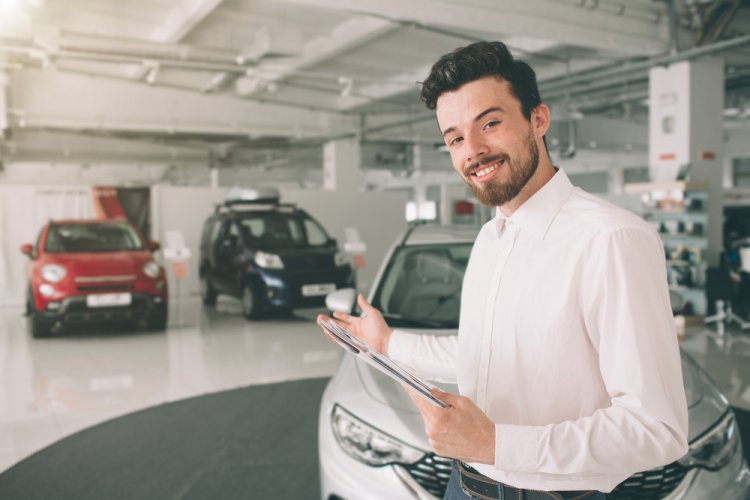 Updated 05/03/2021
"Should I buy a new or used car?" Your next concern may be about car insurance for new vs. used cars if this is your primary question. Will you pay more or less for an older or newer car? This is definitely something to consider in addition to other personal financial factors.
Unfortunately, new and used car insurance costs can vary based on your specific situation. Depending on your income and credit, you might not get cheap car insurance based on the vehicle's age, mileage, and usage. So you won't know for sure until you consider all of these factors. That said, it's still important to think about how your choice of car will affect your premiums.
Let's break down the possible insurance options, possibilities, and risks when buying a new vs. used car to help get the best car insurance quote for your bank account.
Being on the fence about whether a new or used car is right for you is normal. That's why we're here to help you take a look at all the different factors involved in your decision. One big factor is the cost of car insurance for new vs. used cars. Below, we'll go over how car insurance companies typically determine insurance rates based on the vehicle's condition.
There are many advantages of buying new cars over pre-owned cars. Having no mileage, a clean record, and the latest safety features can all help lower your premiums. New cars tend to need less maintenance and have more accessible parts in case they need to be replaced using comprehensive coverage.
With that said, a new car is an expensive car, and the more expensive the car, the higher your overall car insurance rates will be. That's because newer cars are more costly to repair if there's a claim, especially if they come equipped with the latest sensors and other tech.
Many people believe that buying a used car will translate into cheap car insurance rates, but that's not always the case. If the vehicle has been salvaged in its history, it could affect your car insurance rates.
On top of that, certain factors such as lack of modern safety features or having high mileage can significantly increase your collision coverage premiums. The statistics back this up, as research has shown that drivers behind the wheel of a car that's 18 or more years old are 71% more likely to die in a car crash than in a car that's only three years old. Insurance companies have taken note of this higher risk and charge you accordingly.
That said, there are times when used cars have cheaper insurance premiums, but we'll go into that more below.
Another big difference when it comes to insurance coverage for new vs. used cars is the type of coverage. You'll likely want much different coverage on a new car than a used car. Let's take a look.
A brand-new car is like your baby. You'll want to do everything you can to keep it in that just-off-the-lot pristine condition. Part of that means having extensive insurance coverage to protect it from any mishaps.
That's why, with a new car, you'll likely have both collision and comprehensive coverage. Liability is typically the only required insurance coverage, as it pays for the other person's damage and medical bills if you cause an accident.
Collision and comprehensive, on the other hand, are optional. That's because they're used to cover your car in an accident. That said, 78% of drivers opt for comprehensive coverage, while 74% also include collision coverage.
With collision, your policy will pay for repairs to your vehicle if you cause an accident. With comprehensive, your policy pays for damage to your vehicle from an Act of God. Think things like a tree falling on your car or running into a deer on the highway.
Keep in mind that there are times when collision and comprehensive are not optional. If you buy a new car through a loan or a lease, your new car may be required to have collision coverage and/or comprehensive coverage so the lenders can pay for the damages if you cause an accident. That way, you won't be on the hook for paying for a car that has been totaled.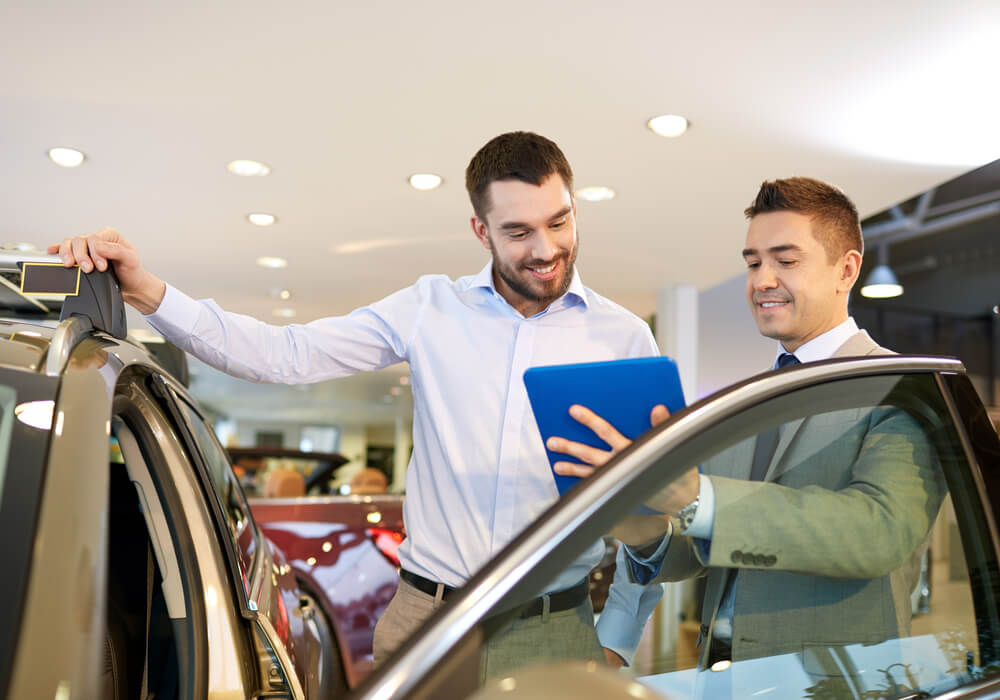 Another type of insurance you can add on is gap insurance. If you borrow money to purchase a new car from a lender or opt for a lease, you may want to investigate gap insurance for your new ride. Your premium price will rise, but gap coverage will protect you from paying the balance of the cash value you have on your vehicle and the amount you still owe on your loan.
Let's use an example. Say you bought a $25,000 car, and then three months later, you're in a serious accident that totals the vehicle. Because cars depreciate very quickly in the first few months, your insurance company might estimate the value of the car to only be $20,000 now. That means you'd be on the hook for paying the remaining $5,000 to your lender.
Gap insurance would cover this discrepancy, so you don't have to worry about depreciation in these scenarios. It would provide your lender with the remaining $5,000, so you're not paying out of pocket for a car that no longer exists.
Just like with a new car, you'll also need liability insurance for your used car. It's important to make sure you have at least your state's minimum coverage, especially since your chances of getting in an accident are higher in a used car.
However, you may be less likely to choose comprehensive coverage and collision coverage. Since these policies for your car equate to the maximum value of your vehicle, getting those policies might not be worth your while for a used car.
For example, if you only pay $3,000 for your used car, it might not be worth the increase in premium cost for collision and comprehensive coverage. If you're in a fender bender and have $4,000 worth of damages, your policy won't cover repairs because they exceed the value of the car.
That's probably why you see a lot of older cars with dents and scratches on the road. These drivers likely don't have insurance coverage to fix these issues because they would end up costing more than the car is actually worth.
Depending on your state's laws, you may only be required to get liability insurance for pre-owned cars and opt-out of other coverage. However, it's best to check — perhaps with a Freeway Insurance expert — to know the exact coverage level minimums in your state.
The type of car you end up buying can play a big role in the cost of your car insurance. As an example, used car insurance costs for a Tesla are still going to be more expensive than buying a new commuter sedan. Let's take a look at new and used car insurance rates by model to get a better idea of how the type of car affects your premiums.
You'll notice there are a lot of minivans, SUVs, and sedans on this list. They're actually three of the cheapest car types to insure, so they're typically a good bet if you're looking for the lowest price new or used car insurance.
When buying a new car, it's a good idea to check the average insurance rating for the model you're considering. Some makes with typically low rates include Honda, Toyota, GMC, Chevrolet, and more. That's because these cars are known for their affordability and reliability. They're not a foreign or luxury company, as well.
Let's take a look at 10 of the most affordable new cars to insure annually based on data we've collected:
Subaru Outback (SUV), $1,392
Jeep Wrangler (SUV), $1,416
Honda CR-V (SUV), $1,439
Subaru Forester (SUV), $1,465
Ford Escape (SUV), $1,476
Ford F-150 (truck), $1,505
Chevrolet Equinox (SUV), $1,511
Jeep Cherokee (SUV), $1,521
Toyota Tacoma (truck), $1,527
Toyota RAV4 (SUV), $1,555
In many cases, cars that are seen as reliable, safe, and a low crash risk when new typically maintain that performance as they age.
That's why you'll notice that many of the cheapest used cars to insure are older models with solid bodies that can hold their own in a crash. Here's a list of the cheapest annual used car insurance rates for ten popular old models:
Mercury Villager (minivan), $726
Chevy G20 (van), $722
Buick Riviera (convertible), $703
Oldsmobile Cutlass Ciera (sedan), $702
Chevrolet Metro (sedan), $700
Plymouth Grand Voyager (minivan), $691
Mercury Tracer (station wagon), $664
Oldsmobile Ciera (station wagon/sedan), $676
Plymouth Breeze (sedan), $658
Ford Aerostar (minivan), $647
No matter what your answer is to the "Should I buy a new or used car?" question, here are some general tips that can help you obtain a better premium for your budget:
Before you buy a car, new or used, get a free car insurance quote just to know what kind of price to expect on a premium.
Thoroughly investigate the make, model, and year of the car you wish to buy in order to see what features may affect the price of your premium. Look online to see which make/model cars are the most stolen, have outdated safety features, or other factors that could raise the price of your premium.
When you do buy a car, check its Blue Book value each year to see its current price on the market. You can talk to your insurance agent and possibly get a lower price on your premium, depending on the updated value of your vehicle.
Always check the history of an older vehicle. If a car was wrecked before you bought it, it could drastically increase the insurance premiums as well as lower the value of the car.
Research any recalls that may be a problem for both used and new vehicles. Obviously, older vehicles are more likely to have recalls, but you may also find some with new models. As many as one in five cars on the road has an open, unrepaired recall.
Consider the other factors that go into a car insurance premium. While you can't change your age, gender, or where you live, you may be able to work on things like your credit score and driving record. Paying off your debt and taking a defensive driving class can all score you points when it comes to calculating your premium.
Look for other discounts that might apply to you. Insurers often give you a deal for being a student or senior driver. You may also be able to add on anti-theft and other safety devices to cut down your premiums. This is especially true in older vehicles that may not have things like rearview cameras or traffic sensors standard.
If you would like to get a car insurance quote before you buy your next automobile, Freeway Insurance can help. Get a free car insurance quote online or call one of our representatives at 800-777-5620 to help you find the best coverage you can afford.
Ready to Get a Quick Quote?