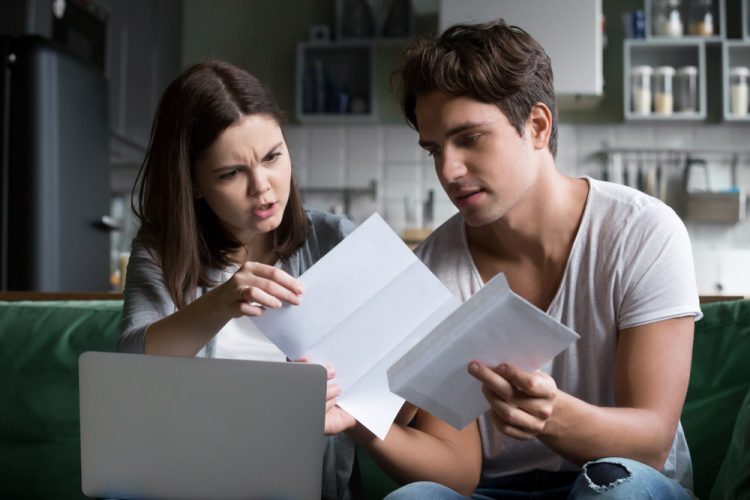 If your car insurance increased in 2023, you are not alone. Car insurance saw rate increases across the U.S. this year, as compared to last year and the year before. American drivers are feeling the pinch of higher annual premiums everywhere. The national average for annual premiums rose anywhere from 4.8% to 14% since last year, according to different sources.
So, why are Americans seeing large rate increases in car insurance? And what can you do to lessen the impact on your finances? The good news is there are things you can do to lower your cost. Let's dive in…
Why is Car Insurance so Expensive in 2023?
Car insurance joins a long list of products that have increased in price. These are not fun products we can do without. These are things Americans need to purchase: Food, shelter, services and insurance. The reasons why everything is more expensive come down to factors such as the recent pandemic, climate change and inflation.
Pandemic Shortages
You may have heard the term "supply chain disruptions". Increased e-commerce and global demand during the pandemic caused shortages in supply. Your rates have increased, in part, because car parts are more expensive and harder to find. When Americans make claims for covered events and increased car repair costs and parts transfer to the insurer, you'll see a rate hike to cover the difference.
Climate Change
According to some sources, hurricanes and other weather events are more intense. Wildfires in California, flooding throughout the country, ice storms and other damaging weather have caused more auto claims. Insurers have hiked their prices to make up for the increase in costs of such damages.
Inflation
Americans are dealing with the pain of inflation across the board right now – and with no end in sight. Inflation causes the price of goods and services to increase and that translates to a hike in insurance prices as the costs for mechanics, parts, repairs and more increase in response.
According to the Insurance Information Institute, insurance premiums in the U.S. did not keep pace with the inflation rate in recent past years. Because the industry is heavily regulated in terms of rates, carriers have limited options for making up the increased costs they face, except for raising premiums.
What Determines Your Auto Rate?
Every driver has a unique set of circumstances that underwriters examine before issuing a premium cost. The factors that go into this depend somewhat on where you live, as well as federal rules against using possibly discriminatory information. For example, some states allow the use of your credit score as a factor to help determine your rate, while others expressly forbid that usage. Here are some of the factors an insurance company may use to determine your rate that you have control over.
Credit Score
In places where it is permissible to use your credit score, a poor credit score could mean a higher rate. Insurance companies point to studies that allegedly show those with lower credit scores tend to have a higher claims rate.
Driving History
This is one of the main – if not the main – factors in setting your rate. Drivers with a clean driving report (and most importantly, no claims) will pay less for their coverage. The more traffic violations, accidents and claims a driver accumulates, the higher risk they become.
High-risk drivers pay the most in annual premiums. This includes those who are convicted of driving under the influence (DUI). If you are convicted, you may have to search and compare to find cheap DUI insurance. Additionally, many places require high-risk drivers to carry an SR-22 certificate, which is filed with the DMV by an insurer to ensure you have at least the minimum required coverage.
Type of Vehicle
As fun as they are to drive, expensive or sporty models are likely to cost more in your policy quotes. This can be because they are more likely to get stolen or be involved in an accident or because it costs more to repair them. For example, although electric vehicles are one of the ways you can have the biggest impact on the environment, they cost more to insure due to the price of repairs. However, in coming years, the trend will decrease to normal rates.
Location
You may or may not have some control over where you live. In most cases, you aren't going to move to save a few bucks on your coverage costs. But it is important to note that rates change from zip code to zip code and, especially, from state to state. As a demographic group in one area of town, you'll be assessed a rate dependent somewhat on claims and crime in that area.
Keep in mind that you have control over how your policy is structured. A policy with lower limits and a high deductible will cost less but will offer less protection.
There are other factors you don't have any control over, such as age (younger drivers pay more) and gender (males pay more), however keeping your driving record free of accident and traffic violations is the most important factor you can control.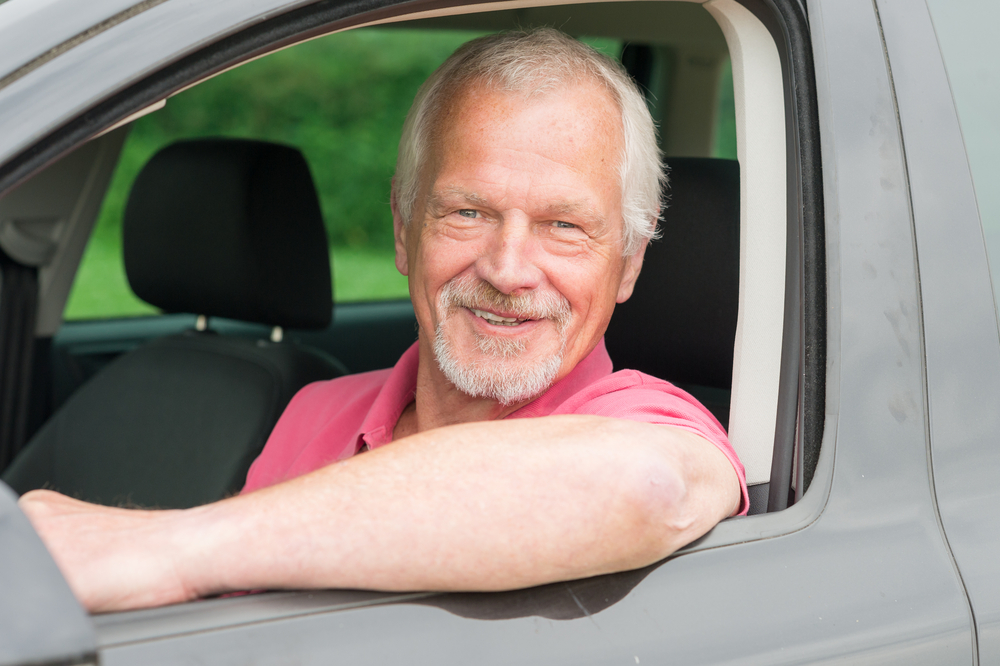 Cheapest U.S. States for Car Insurance
As mentioned, where you live plays a large part in your vehicle coverage price. The difference from state to state can be staggering. No-fault tends to cost more than at-fault. That's because no-fault may require residents to purchase additional products, such as Personal Injury Protection or MedPay, as well as uninsured motorist coverage (UM). Some at-fault states also require UIM. It also depends on how much coverage is required.
Your rate will also depend on whether you choose to carry only the required minimum liability (the cheapest auto coverage) or full coverage, which includes liability, plus comprehensive and collision.
Here are 5 of the cheapest states for car insurance rates.
| | | |
| --- | --- | --- |
| State (At-Fault, No Fault) | Cost of Annual Required Minimum | Cost of Annual Full Coverage |
| Maine (at-fault) | $225 | $941 |
| New Hampshire* (at-fault) | $389 | $1,275 |
| Ohio (at-fault) | $338 | $1,266 |
| Virginia (at-fault) | $494 | $1,439 |
| Wisconsin (at-fault) | $358 | $1,292 |
* New Hampshire does not require insurance, although residents must show proof of financial responsibility if they cause an accident. Those who do choose to purchase insurance must purchase at least the minimum limits.
On the honorary mention list for cheaper states are North Carolina and Vermont, both of which are at-fault states.
Most Expensive U.S. States for Car Insurance
It's not surprising that no-fault states tend to land on the most expensive list for car insurance. In an attempt to make it easier and cheaper for drivers and the state to pay for damages and medical costs resulting from a car accident, in some cases this has backfired, and drivers are paying more. A no-fault state is one where a driver's own coverage helps pay for their injuries and damages, regardless of who is at fault.
Other reasons that make a certain place more expensive include weather-related disasters, a high number of uninsured or underinsured drivers, congested cities with high crime and a litigation-happy society that pursues a high number of personal injury suits.
| | | |
| --- | --- | --- |
| State (At-Fault, No Fault) | Cost of Annual Required Minimum | Cost of Annual Full Coverage |
| Michigan (no-fault) | $1,104 | $2,691 |
| Louisiana (at-fault) | $805 | $2,909 |
| Florida (no-fault)* | $1,128 | $3,183 |
| California (at-fault) | $622 | $2,291 |
| Missouri (at-fault) | $490 | $1,943 |
* Florida only requires $10,000 in PIP and $10,000 in property damage liability, but it still manages to have some of the highest rates in the nation.
On the honorary list for most expensive are Rhode Island and Maryland, two at-fault states. In Rhode Island, a large urban population and lots of highways is partly to blame. Maryland requires its drivers to carry UIM, which may help raise premiums.
Ways to Save on Car Insurance
Experts are telling Americans that insurance prices won't be dropping anytime soon. But there are some steps you can take to help decrease your own policy price. Let's take a look at a few of them.
Bundle Your Home and Auto Insurance
Bundling, or insuring multiple possessions, with one company is one of the best discounts you can find. If you can bundle your homeowners with your vehicle and other things, your company will reward you with a discount.
Increase Your Deductible
The deductible is the amount you pay before your coverage kicks in to help pay for an event. The higher your deductible, the less your insurer has to pay. Your premium will be lower. Just make sure you can come up with your deductible amount, just in case.
Pay Your Premium in Full or Use Autopay
There are two reasons why you will receive lower rates for either one of these options. If your insurer knows you will not be switching companies after a couple of months, they'll likely reward you. Autopay, or having the premium come directly from your bank account, helps lower administrative costs for your carrier.
Consider Pay-Per-Mile Insurance
A relatively new plan on the scene is the pay-per-mile policy. In this scenario, which is perfect for people who do not drive much, you only pay for the times your vehicle is on the road and at an elevated risk for an accident.
Ask About Discounts
All carriers offer discounts for a variety of reasons. There will most likely be something for everyone. New customer? Returning customer? Military affiliation? Senior driver? There are discounts for all of those.
Look Around and Compare Rates
One of the best ways to get a better rate is to compare rates and switch carriers. Remember to use an independent agent who can cite affordable options from a variety of insurance companies, rather than a dedicated agent who can only sell you a policy from one company.
Drive Safely
Next to bundling, your driving record is the single most important item you have control over. Good and safe drivers not only receive premium rates, they also receive discounts.
Save Money on Car Insurance This Year with Freeway Insurance
Consumers who are looking for the best way to save money on their policy need look no further than Freeway Insurance. Our professional agents offer many options for the best and most affordable plans. You are also welcome to check for a quote online, give us a call at (800) 777-5620 or stop by one of our convenient locations.
Ready to Get a Quick Quote?