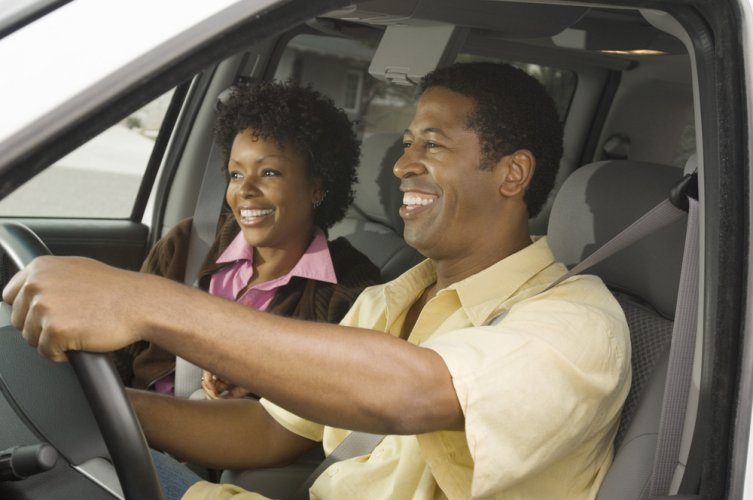 Now that you know more about why companies offer a savings for safety features, which ones actually count?
Typically, carriers wait to offer this on a particular feature until statistics have shown that it effectively reduces claims. This means that many of the latest tech gadgets might not count because there probably isn't data available on how they stop claims. That said, these features are still a valuable tool for many drivers and probably save many lives. Auto insurance companies just aren't convinced until they see proof.
Therefore, most of the savings you'll find come from the tried-and-true features that have been on the market over the years. Let's take a look at which ones might be included in a typical discount. It's a good idea to read the disclaimer – you may invalidate your savings without even realizing it.
1. Daytime Running Lights
Daytime running lights are the lights at the front that are always on. They come on as soon as you start the engine, and you can't turn them off. While this might seem annoying, it's important to provide more visibility on the road, especially if a sudden storm hits and you don't turn on your headlights.
These days, daytime running lights are pretty much standard. Even base trim models should include them. Because of that, you probably won't get a huge price cut for having this feature, but every penny counts.
2. Air Bags
Air bags are a crucial safety innovation, so much so that the government has required them to be standard equipment on all vehicles manufactured after 1999 to have front air bags. The National Highway Traffic Safety Administration estimates airbags have saved 50,457 lives between 1987 and 2017.
Of course, air bags can come in many shapes and sizes. In addition to front airbags, most autos include side airbags, as these keep you protected if you're side-swept by another vehicle. You might also have inflatable safety belts or airbags in the rear window to keep backseat passengers safe.
When it comes to auto safety discounts, it varies depending on how many airbags you have. Generally, the higher the number, the greater the savings. Because airbags are specifically designed to keep people safe, you'll usually see these in your personal injury protection or medical payment coverage.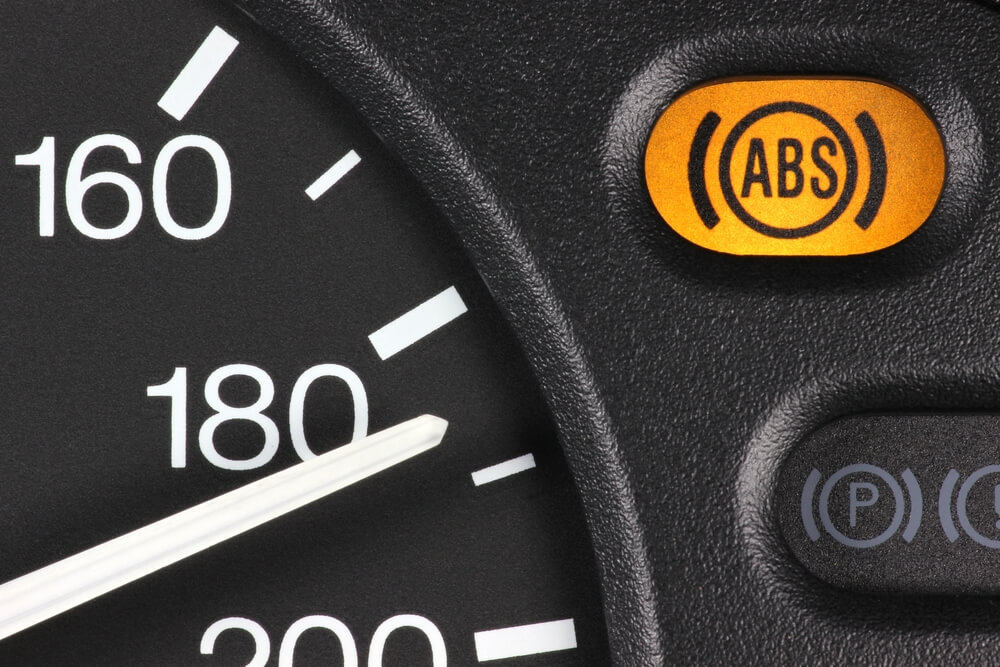 3. Anti-lock Brakes
You may remember that before the '80s, you were required to pump the brake to come to a stop if you were skidding. After the introduction of anti-lock brakes became standard. However, this became a thing of the past. The technology has been mandated as of 2012, so there's a good chance your vehicle currently has this already.
You might not get a price decrease in every state for having anti-lock brakes, especially since it's now standard. But in Florida, New Jersey, and New York — three of the states we provide coverage in — insurers are required to give you one for having anti-lock brakes.
4. Electronic Stability Control
Another advanced safety system is electronic stability control. This is especially helpful to have if you're skidding out of control on a slippery road. Your ESC keeps track of how well your vehicle is responding to your steer commands using sensors. If it finds it's not turning as it should, it will automatically apply the brakes to help you stay in control.
This tech has been included since 2012, so again, it's probably something your vehicle has. You'll typically see this come off of your collision coverage since that's usually the type of claims this system prevents.
5. Automatic Seat Belts
Mostly featured in older models, automatic seat belts were a way to ensure people buckled up while driving. These quickly fell out of fashion, but you may still be able to score some savings if you have them.
That said, some companies do offer a discount just for having a regular old seat belt in your car. This discount typically comes off your medical payment and personal injury protection premiums since seat belts are meant to protect you and your passengers.
6. Anti-theft System
Primarily, you might think of safety only when you're driving. But both you and your insurer also want your auto and possessions to be safe when you're not around. That's why safety features that lower car insurance include anti-theft systems.
This can include things like a loud alarm that goes off when someone tries to break into the car. Most come with that standard. But if you upgrade or install extra gear, you may qualify for an even bigger discount off of your comprehensive policy.
7. Crash-resistant Doors
As vehicles become more engineered, new products like crash-resistant doors have emerged. This means that if your door is hit, it is intended to crumble instead of smushing you. This keeps you from being crushed and hopefully acts as a barrier from other debris.
Unfortunately, this isn't a common payment decrease yet, so you might not qualify. But keep your eyes open just in case.
8. Lane Departure Warning Systems
Lane departure systems are still a newer technology, meaning they're not standard yet in most vehicles. But if you do have this system, it could help you save.
These systems work by having a sensor that monitors the lane markers painted on the highway. For example, if the sensor notices you're drifting, it emits an audible alert. Some more sophisticated models even pull you back into the lane, and you may be able to score more of a reduction with these. Additionally, since many drivers forget to check their blind spot before moving over, these help prevent a distracted driver from missing another person in their blind spot.
9. Backup Cameras
Rear cameras are now installed in all new automobiles, thanks to a rule passed by the National Highway Transportation Safety Administration (NHTSA) in 2014. The law took effect in models manufactured and sold in the U.S. by May 2018 and required the area directly behind to be displayed on a video screen. Some manufacturers have taken this safety measure a step further by adding a backup warning sensor and other features.
According to the Insurance Information Institute, these backup cameras have reduced collisions by 16%, especially for motorists over the age of 70.
10. Tire Pressure Monitor
These handy sensors are located inside each tire and warn the driver when a tire becomes low on pressure. According to the NHTSA, tires with low pressure are responsible for roughly 20% of wrecks. This is because they may blow out, causing the driver to lose control. Underinflated tires may also make it hard to steer and stop.
Anytime your dashboard lights indicate your tires are low, it is recommended to fill them to their correct pressure immediately. You can find your vehicle's correct tire pressure by looking for the sticker on the inside of the driver's door.
Ever-Increasing Technology
Companies and the federal government respond to danger that has been identified as putting people at risk. The Fed sets rules and laws to mitigate damage and answer what is perceived as dangerous for consumers. One place automakers and others can get facts surrounding doing business with the federal government is the FCW site. Some examples of places where measures have been taken in response to issues include:
Air bags, including the addition of side air bags
Adaptive headlights for better vision in poor conditions
Blind spot monitoring to reduce crashes when mirrors hide others
Automatic emergency braking to help reduce fender benders and a crunched rear bumper when parallel parking
The good news is that your family can choose the best option for keeping the average repair bill cost in hand.
How to Lower Rates with Other Types of Discounts
If you currently lack specific safety features and you don't have the cash to upgrade, there may be other ways to lower your bill. In fact, companies often offer a wide variety to help their customers save! For example, some of the deals you can try for include the following:
Student. Doing well in school can pay off! Typically, these require students to get grades of "B" or higher. You may need to submit a report card to verify.
Good driver or safe driver. If you don't get into an accident or file a claim for a few years, you may qualify for a good driver or safe driver reduction. Every insurer has different requirements, so check to see if you are eligible if you have a clean driving record within the last 3-5 years.
Valued customer. Companies appreciate your business. If you've been a customer for several years, they may reward you with a lower cost.
Defensive driving. Sometimes, if you take a defensive driving class, you'll get a price reduction on your premium. This varies by state, though.
Senior. If you've reached your golden years, your auto coverage company may cut you some slack. Think of it as a retirement bonus. CA offers this discount.
Credit score. In some states, your good credit score means you pay your bills on time. You can get rewarded for that.
Enjoy Affordable Auto Coverage from Freeway
One tip for lowering rates even more? Switch to Freeway! Find a fast and free car insurance quote online, give us a call at 800-777-5620 or stop by one of our many offices.
Ready to Get a Quick Quote?