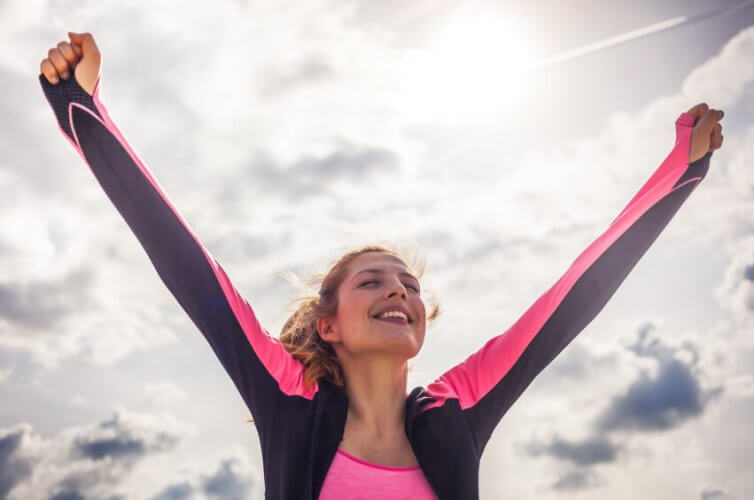 We all want to look great and get in shape. But sometimes life gets in the way. You're busy. You have family to take care of, bills to pay, and a job to report to every day. Managing your day-to-day responsibilities is hard enough. But fitting in regular workouts? That seems almost impossible.
Fear not! Freeway consulted the most credible fitness sources in order to help you get back your workout mojo (or find it if it was never there!). From Muscle & Fitness, Prevention, Yoga Journal, and CrossFit to celebrity fitness gurus like Shaun T and Jillian Michaels, Freeway compiled these Top 10 strategies to squeeze some physical activity in your day – even if your schedule is jam packed.
1. Set your alarm early
Wake up 30-minutes early. You can easily get in a quick 20-30 minute workout before breakfast. Not only will the energy and endorphin boost from the workout make you more fit, you'll find you'll also have better concentration.
2. Exercise during commercials
You're not watching the commercials anyway, so why not use the time (up to 9-minutes of exercise per 30-minute program) to work with bands, dumbbells or do a few calisthenics?
Put those 9 free minutes to good use in these 9 quick workouts you can do during commercials from WiseBread.com.
3. An after dinner workout
Another full day of work and chances are you're exhausted. If that's the case, choose a simple workout to help you unwind. Take a quick walk around the block, hop on a treadmill for a few minutes or do some yoga or stretching.
For just $15 a month you can get unlimited access to yoga classes through My Yoga Works. Not only will yoga help you burn off the calories from your meal, it can also help aid digestion.
4. Lunch time workout
Your lunch hour can be a valuable time to exercise. Instead of gorging on fast food, try going for a walk or hit the gym, if it's close by. Then, have a healthy protein shake, protein bar or some fresh, raw vegetables.
5. Forget the elevator
Whenever possible, try taking the stairs instead. It'll get your heart pumping and muscles working. Even more so if you power climb and gradually increase the intensity by taking two steps at a time.
6. Don't just sit there
The whole idea is to keep moving – as much as possible. If you have to return a phone call – walk and talk. In other words, get up and pace as you converse with a friend or conduct business at home.
If you work in an office, you'll love the 1 Minute Desk Workout app from iTunes. It's free to use, and there are over 45 different exercises to choose from, each just one minute long.
7. While you're waiting
Use waiting time to your advantage. Show up a little early to a doctor's appointment and walk around the medical building. And, if your child has a soccer game, stroll around the field, if possible.
8. The Weekend Warrior
Start slowly if you don't get much exercise during the week so you don't pound yourself into the ground all at once. But, the weekend is a good time to catch up on fitness workouts, according to Muscle & Fitness.
Take advantage of the weekend by going for a hike. You can go at your own pace, and choose a trail that fits your level of fitness. Find the perfect trail on EveryTrail.com!
9. High Intensity Interval Training
Recommended by Muscle & Fitness, HIIT involves going all out for 10-20 seconds with an activity of your choosing, which gives you the best use of your time or lack of it. HIIT is an optimum way to drop calories in a short amount of time.
If you're just getting started with HIIT try these 3 Quick HIIT Workouts for Beginners from the Daily Burn.
10. Anything is better than nothing
Of course, we'd all like to have a couple of hours a day to work out, but that isn't always possible with work, the kids, and social events, but even a few minutes can make a difference. An effective exercise program – no matter how short – if done frequently, will enhance both your body and mind.
Life can get busy, and that makes it hard to stay healthy. But if you plan ahead you'll be better prepared to take on life, and your workout routine! Check out James Clear's Plan for Chaos: How to Stick to Your Health Goals When Life Gets Crazy.
So, do you still think you're too busy to fit even a quick workout into your crazy day? If so, consider what the fitness gurus say: If you want to get in shape, you must first stop making excuses. It is possible to get in a workout regardless of how busy you think you are.
Maintaining good health should be on everyone's resolution list, but you can't do that without health insurance. The Covered California open enrollment period for 2016 is the perfect time to find an affordable healthcare plan that's right for you. Why not get a free low cost health insurance quote today?
Ready to Get a Quick Quote?