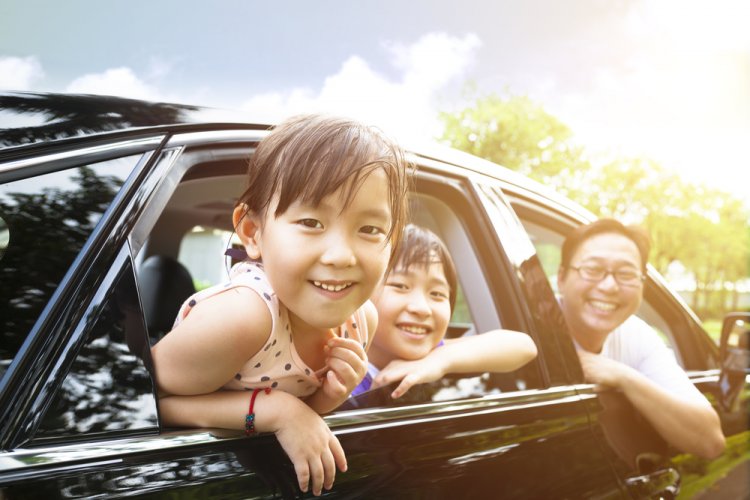 Whether you're heading off for sunny or snowy climates with just the adults or bringing the kids along, your vacation is there for you to unwind and enjoy yourself. However, life is always ready to throw you a curveball. Understanding your car insurance coverage is the best way to be ready to catch it.
Whether you're renting a car, taking your own, or leaving it at home, it's important to know what's covered in your insurance policy. Below are four reasons why you should review your car insurance policy before heading off.
1. Your Rental Car May or May Not Be Covered
If you're headed off on a "destination" vacation—that is, one where you fly to the location then rent a car—you need to know if your insurance includes rental coverage.
When you go to rent your car, you will likely be offered insurance coverage for it. If you know what's already covered, you know what (and what not) to purchase. The following are some typical examples of coverage options for rentals:
Vehicle damage or loss. This could include theft or damage by a collision. It could also include damage from a non-accident event like a hailstorm, fire, flood, or falling tree. It can also cover a cracked windshield.
Personal liability coverage. This covers harm you might cause others while operating the car, which could include bodily injury or property damage.
Personal injury coverage. If you have an accident, this coverage handles your (and your passengers') medical costs.
Personal property coverage. Your personal belongings inside the car, including electronics, sporting equipment, and luggage, get covered by this type of protection.
If your personal auto insurance policy covers your rental car, make sure you know what types of protection it offers. Your credit card may also provide protection, so be sure to check what it covers. Your final option is to purchase insurance from the rental agency itself, though this will likely be the most expensive.
A few things to note:
Your personal auto insurance policy may not cover a rental car driven for business.
The types of coverage for your rental car are usually the same as for your regular car.
In general, a policy that provides good comprehensive collision, liability, and personal injury coverage is good enough to replace the rental agency's waiver.
However, make sure to ask your insurer the following questions:
Does my insurance policy cover any fees charged?
Sometimes, the rental agency will charge certain fees after there is damage to a rental vehicle. These can include loss of use charges, a charge to compensate for the reduced vehicle value, administrative fees, and towing costs. See if your insurance company covers these.
Will my insurance policy replace a totaled rental car?
If your rental car is totaled, will the insurance company pay to replace it? Some insurance policies only cover the car's book value — to replace it, it would also need to include "gap" insurance to cover the cost of a new replacement for the vehicle.
What types of rental cars aren't included?
This is an important question to ask. Does the policy cover non-standard vehicles like SUVs, trucks, and sports cars, or high-end rentals? Figure out what the limits are to your coverage.
2. Your Insurance May Not Cover You in Mexico or Canada
If you're heading to one of the gorgeous neighboring countries of the United States, you need to make sure you have the right insurance for the trip. Some personal auto insurance policies and many credit cards do not offer coverage for Mexico and Canada.
The most likely cause is that they will extend coverage to these countries for an additional fee. You should make sure you have the minimum required coverage for the country you're visiting. Once you have it all sorted out, print out proof of coverage.
You may find that car insurance is available within a travel insurance policy. Look into this when you are purchasing travel insurance as an alternative option.
Mexico vs. Canada
In general, your car insurance policy is more likely to provide coverage in Canada than it is in Mexico. The best way to figure out coverage is to speak with someone from your insurance company. Freeway Insurance offers high-quality Mexico travel insurance to make your trip south of the border an easy one.
No matter which country you visit, just don't forget to bring the essentials:
Your ID
Passport
Hard copy of proof of insurance
An extra set of keys (keep these on you!)
Photocopies of your government IDs
Important documents like photo IDs, passports, and insurance cards seem to enjoy going missing when you need them most — so be sure to keep everything in a safe place. You don't want to keep these documents in your glove compartment, particularly in a rental car. If the car gets stolen, your IDs will go right along with it!
If you get into an accident, lock yourself outside your car, or have another mishap abroad, stay calm and contact the appropriate parties. Consular offices can also assist you. Otherwise, make sure your vehicle is ready for the journey — read our tire care tips to keep tabs on the health of your tires.
3. Your Car Insurance Policy Provides Road Trip Perks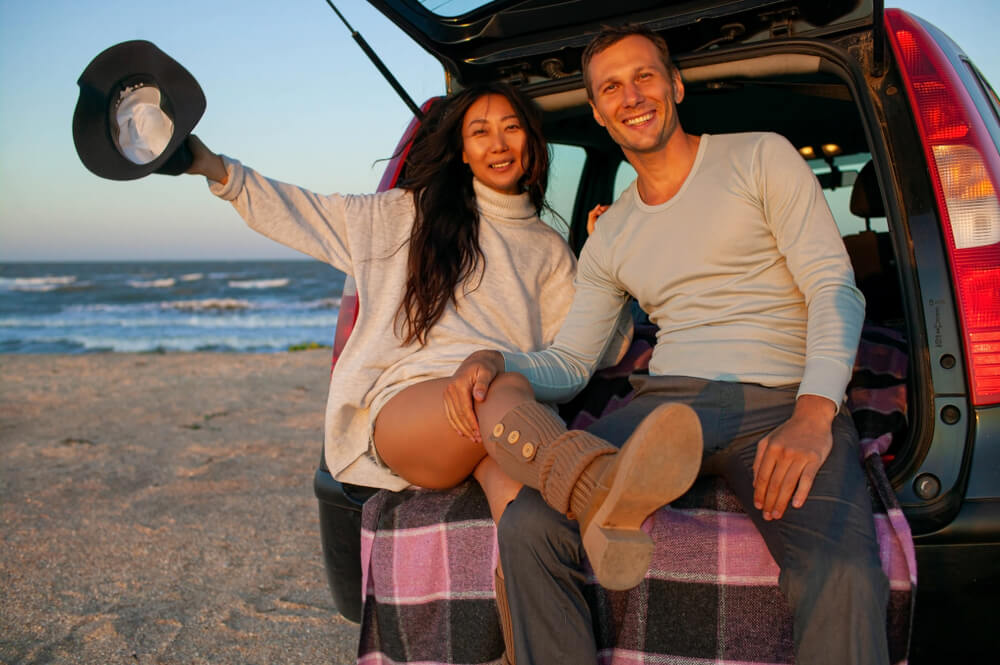 Your auto insurance policy is more than just a set of protections. It can provide real perks when you set off on your summer road trip.
Let your road trip partner take the wheel
For starters, you're probably going to be switching drivers over the course of a long road trip. Luckily, your insurance policy follows your car, not the driver. That means if your spouse or road trip buddy is taking over the wheel, they will be covered by your policy in the event of an accident.
Therefore, your car insurance policy is behind your back for safe driving practices like switching off when you're getting tired. However, there are some obvious limitations to this coverage. The other driver will not be covered if they are drunk, do not have a license, are under the influence of drugs, or fit some other specified exemption.
Don't worry about different minimum coverage rates in different states
If you get into an accident in another state, know that the minimum amount of car insurance varies by state. For instance, Florida requires only $10,000 in personal injury protection and $10,000 in property damage liability. New York, on the other hand, has minimums that are around six times higher.
While your coverage might appear to be too low to cover the damages to a New York driver, there's good news. Your car insurance company knows that it would be unfair to penalize you for having the right amount of protection in one state but not another. As long as you are not under the influence or acting in another way that would disqualify you, your car insurance company will automatically match the limits of the state you're driving in.
In most cases, the same is also true if you travel north to Canada. The exception is Mexico, which requires a separate type of auto insurance.
4. You May Be Able to Save Money While You're Away
If you're headed off on vacation and leaving your car at home—the most common example of this would be taking a taxi to the airport—, you may be able to save money on your car during your absence.
Your car insurance may be able to tweak your policy while you're gone to remove certain protections while keeping others. For example, if your car is parked in your garage, there is virtually no risk of getting in a collision.
Your insurance company understands that and may be able to pause collision coverage for the duration of your trip. This will lower your monthly premium for the length of your trip. Ensure to ask your insurer what they recommend based on the details of where your car is parked (outside, garage, street parking, etc.).
Note that it's not recommended to cancel your auto insurance policy completely during your vacation. It will be an extra hassle to start it back up and create a gap in your insurance history.
It's also recommended to keep your car protected against theft, fire, and flood damage while it's parked inside your garage. This will prevent any catastrophic loss during your trip and will protect you in case something happens while you're gone.
Freeway Insurance Has You Covered
If you're looking for affordable and high-quality auto insurance, Freeway Insurance has your back. Our car insurance policies consistently provide the cheapest rates and best coverage options for drivers all over the U.S. When it's time to head out on that big vacation, we've also got you covered — whether you're taking your car along or leaving it at home. Ask about our roadside assistance, motorcycle, RV, and other types of insurance to handle any type of vacation. Start your car insurance quote online, call us at (800) 777-5620, or visit one of our offices near you.
Ready to Get a Quick Quote?