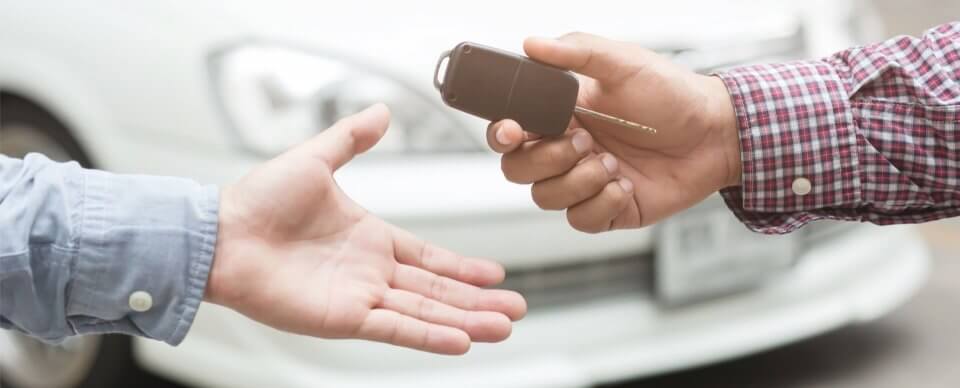 Updated February 19, 2021
You've decided to sell your car and need to know how to cancel car insurance properly. Maybe it's time to upgrade — with new cars and technologies hitting the roadways, it's an exciting time to try out a new vehicle. Perhaps you are moving and no longer need it, have taken up bike commuting or public transit, or are simply selling your car because you need the extra money.
No matter the reason, you need to have a clear idea of when and how to cancel your car policy after selling your vehicle. First, you will want to contact your provider immediately after the transaction. Below, we'll explain the important steps you need to take with your insurance company after selling your car.
You don't want to be held responsible for a vehicle you no longer own. If you purchase another one immediately, you should notify your insurance of the vehicle change, and they will update your policy. Depending on your provider, you may be able to avoid paying a cancellation fee.
If you don't purchase another one right away, there may be gaps in your coverage. Speak to an agent to see what options you have to keep your policy active.
Tips for How To Cancel Car Insurance After the Sale
The following tips explain how to cancel car insurance once you've sold your vehicle:
1. Call Your Insurance Provider
It is simple to cancel car insurance after selling your model. Every policy provider has a different process for cancellation, but the most important thing is to be proactive in making the call so you can get the moving parts underway.
When you call, tell them you sold your car. Be sure to ask if there are any penalties for canceling your policy, such as a cancellation fee. If you're sure of the upcoming sale date, you could also ask an agent beforehand so they can guide you step by step and you don't miss any important paperwork.
Many people assume that insurance companies and the Department of Motor Vehicles automatically know when you've sold your vehicle. It may seem that signing your name on the transfer of ownership slip will somehow transmit that information to the appropriate parties. And while the DMV will likely receive notice of the sale, your provider will not. States do not send such information to insurers — meaning it is your responsibility to do so.
2. Ask About a Vehicle Replacement
If you are buying a new vehicle or already have it, you may be able to save money by doing a vehicle replacement on your policy. This means that instead of canceling a policy and starting another one, you simply continue your current one with a different automobile.
You'll need some information about the new model:
Make
Model
Vehicle Identification Number (VIN)
Other requested information like the color, year, etc.
3. Follow Their Instructions to Submit a Cancelation Request
Most insurance companies will require you to submit a written statement in order to make a cancellation. This means you will likely need to print out a form requesting it, sign and date it, and snail-mail it to the company. Once they receive your request, your policy will be done.
Because actually mailing paper bottlenecks this process, it's a good idea to get started on it as soon as possible.
Be sure the provider has your address so they can send you any refunds you'll receive from not continuing your policy. This last point is an important one. In addition to figuring out how to cancel, you should be aware of whether doing so will allow you to get refunds from the company.
Other Necessary Steps After Selling Your Car
Knowing how to cancel car insurance after the sale is important, but there are other steps you should take to complete the sale legally and — crucially — free yourself of liability once those wheels leave your driveway.
Sign a Bill of Sale
A bill of sale is a legal document that officially transfers ownership between two parties. It also provides evidence that a contract has been agreed upon and signed. You may be able to find a bill of sale form on your state's DMV website.
Be sure to include any information required by your state or else risk the sale bill being invalid. States may require you to include the car's odometer reading or have a notary present to validate it. In some states, both the buyer and seller need to sign the sale bill, while in others, only the seller's signature is required.
For example, a bill of sale typically includes:
Name of the buyer
Name of the owner (you)
Date of purchase
Car model
Vehicle identification number (VIN)
Description of the automobile
Driver's license number for both buyer and seller
Any conditions or repairs the buyer should be aware of
Price of the car
Complete a Notice of Transfer and Release of Liability
A release of liability form does what its name suggests: it frees you of liability for the vehicle. That means once the new owner takes off in the car, having this document signed provides you with a higher degree of safety against potential problems like accidents. As we'll see below, removing the car from your car insurance policy is another important part of the liability release.
This form also notifies the state of the sale and lets them know who made the purchase. The form serves to protect you in case they never transfer the vehicle registration. As the seller, you have five days to complete this step. The buyer has ten days to complete it. When you file this form, you can officially cancel your insurance.
Be sure to follow these steps to make sure you are no longer liable for the automobile:
Remove the license plates. They belong to you, and in the event of a traffic infraction or incident, they tell the officers who the car owner is (you).
Write a receipt and make two copies. This protects you in case one gets lost or damaged — keep these in a safe place, as you may need them in the coming years or during tax season.
Make sure to give the new owner the vehicle's handbook, all copies of the keys, its service history, and any maintenance receipts.
Sign the car's title.
Keep a note of the buyer's name and address. This will be helpful in case there are any legal problems or the state needs further information.
What are the risks if I don't cancel my car insurance after a sale?
Above, we noted that state government departments like the DMV do not communicate information about private vehicles' sales to insurance companies. Doing so is your responsibility. If you don't, there are several risks you undertake.
The worst-case scenario is this: you sell your car, fail to inform your provider of it, and the new owner gets in a wreck that you're deemed liable for. By canceling your auto policy promptly (and covering the steps in the previous section), you remove liability from yourself and are no longer responsible for the automobile in any way.
Another less-catastrophic risk is paying for a service you didn't need. This situation usually unfolds when people sell their vehicles and forget about their monthly insurance payments, which often only get billed every six months. Several months later, they receive a renewal notice for their policy.
I forgot to tell my insurer I sold my car, and I'm getting billed — what do I do?
If a renewal notice comes in the mail and you realize you never let your insurance company know your car got sold, there is recourse for you.
Get on the phone and go through the cancellation procedure described above. Then ask to receive a refund for the time period from the date of sale onward. The specific details of your insurance policy will dictate whether this is an easy process. Some insurers are contractually obligated to provide refunds to their clients for tardy notification of a sold car. Others aren't.
If you cannot get a refund, certainly go through with the cancelation procedure. However, you'll likely get a refund. Reputable auto insurers (like us, for instance) like to keep their customers happy to earn their loyalty in the long term. It's always good business to give customers a reason to stick around and return in the future.
In order to prove the date of sale, you'll likely have to make a copy of the bill of sale, pink slip, or vehicle sales agreement. Even though this can be a hassle, it's worth it to get several months of premium payments back!
Can I cancel my car insurance at any time?
In most cases, you are allowed to cancel your policy at any time as long as the company has enough notice. Same-day cancellations are unlikely to be possible since most insurers require you to mail them a signed cancelation request. Just remember, you should cancel after the transaction is done, not before. That would mean a gap in your car insurance coverage and being unprotected.
Can you pause an auto insurance policy?
While "pausing" your auto policy is not common, most insurers offer heavily discounted rates for extenuating circumstances. This may include having your vehicle parked for a long time while you travel, military deployment, or a pandemic-related change in usage. Talk to your insurer to ask if there's a suitable option for you.
Keep in mind that this may also apply to other policies like motorhome and watercraft insurance.
Contact Freeway Insurance for End-to-End Excellence
If you just sold your car and are shopping around for cheap car insurance, Freeway Insurance offers affordable quotes for all drivers, and our wide selection of services helps you bundle policies to save money.
Don't put switching insurance off any longer! Freeway can help you find huge savings today from the comfort of your own home. It really is that easy! To get more information, just give us a call at 800-777-5620 or visit one of our local offices. You can also get a free quote online.
Ready to Get a Quick Quote?