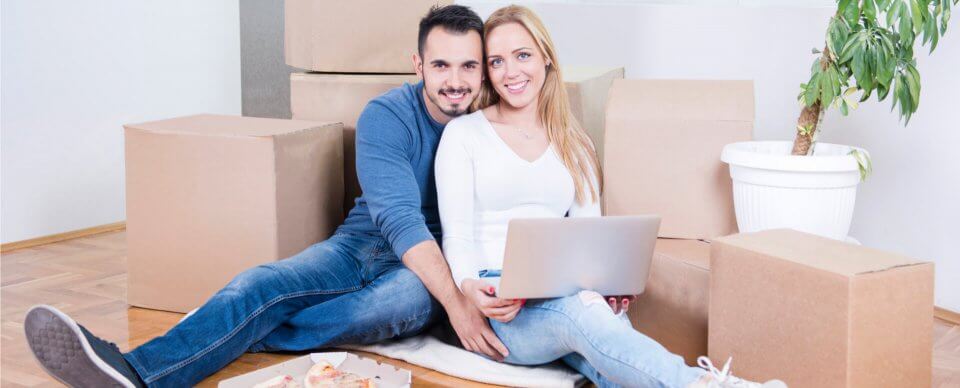 Buying a home is a huge step and can significantly change your life. If you are a first-time buyer you may be unaware of all of the factors to consider as you make the largest investment of your lifetime!
Before You Take the Leap as a First-Time Home Buyer
You have done the research and found the perfect home and have been pre-approved for a mortgage. Before you take the plunge, be sure to consider your current financial situation. In addition to the funds necessary for the down payment think of the cost of property taxes, utilities, home insurance and the price of upgrades and repairs. Ensure that you will still have funds available for clothing, entertainment and food after you pay your monthly mortgage payment.
Getting Ready to Close on Your New Home
Make sure you are prepared with all of the necessary documentation for the closing such as your home inspection reports and copies of your contract with the seller. A lender also typically requires home insurance prior to the closing process. As you are getting home insurance quotes there are a few factors to consider when it comes to the premium:
Where is the house located? Is it in a safe neighborhood? Is it near a fire department or even a fire hydrant?
Should you explore flood insurance? Typical homeowners insurance policies do not cover flood damage. Whether the home is in a flood zone or not, you may want to consider adding this additional coverage.
Does the house have a pool? You may need increased liability coverage to protect yourself in the event of a pool-related accident.
Has a claim been filed for the property within the past five years? Regardless of who owned the home at the time, a recent claim can impact your home insurance policy premiums.
Next Steps after the Closing
Congratulations! You are officially a homeowner! You are probably very excited to start moving in, but before you do consider these tips that you may not have thought of as a 1st time home buyer.
Paint, clean and exterminate ASAP. It will be easiest to do a deep clean, paint walls and exterminate any pests prior to bringing in all of your furniture and belongings.
Change the locks. You don't know how many copies of keys the previous owner had and where they are now. Be sure to change all of the locks to give you peace of mind.
Eliminate some of your clutter before the move. A move is a great reason to go through your belongings to determine what you cannot live without and what can go.
Moving in as a First-Time Homeowner
The time has come and you are moving in and preparing to get settled into your new home. These tips will help you on your journey as a first-time home owner.
Enjoy your home before jumping into home improvement projects. Before you start any new projects, live in your home for a while to determine which spaces you utilize the most. Prioritize home improvement projects based on what is most pertinent. Should you replace a faulty washer and dryer before you tackle a large-scale ambition such as an extension?
Prepare for monthly, seasonal and annual maintenance. As a first home buyer, you may not realize all of the maintenance that is necessary to keep up a home. On a monthly basis you may want to clean the plumbing fixtures, clean the drains and inspect the fire extinguishers. On a seasonal basis you should consider a deep clean of the home and vacuum the refrigerator coils. Each year you should check the kitchen and bathroom to redo grout and caulking. You should also service the heating and cooling system and clean the gutters.
Develop a home inventory. Now that you have all of your belongings inside the home, it is a good idea to take stock of what you own and how valuable they are. An inventory of personal possessions will ensure you are properly covered through your home insurance policy.
Start an emergency fund. Unexpected expenses can arise when you are a homeowner. Continue to save what you can to protect yourself in the event that you need a new roof or are forced to replace the furnace.
All of the aspects that you need to consider as a new home buyer can seem daunting, but a thoughtful planning process in advance can make the transition much smoother and ensure you are prepared to enjoy the benefits of homeownership!
Once you get settled in your new home, make sure your family and belongings are protected with a homeowners insurance policy. Freeway Insurance offers affordable homeowners insurance with the coverage you need. Request a free homeowners insurance quote online or over the phone at 800-777-5620.
Ready to Get a Quick Quote?