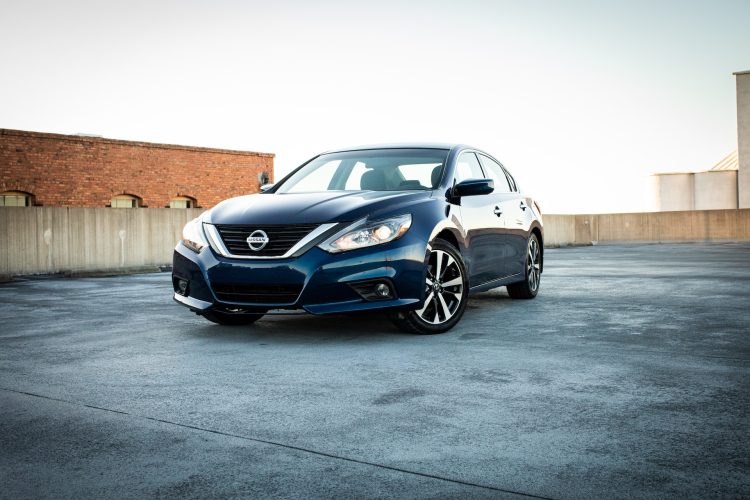 Buying a car is one of the most important investments we make as individuals and families. We need comfortable and reliable cars that will last a long time, perform well, and keep us safe. While the automotive industry is full of options, newer models have consistently proven to be more reliable and efficient.
The Nissan Altima is one of the most popular mid-size sedans on the market today. Experienced and new drivers choose this car for its stylish design, strong engine, and reliable build quality. But how long does this type of auto typically last?
How Long Do Nissan Altimas Last?
Nissan Altimas have a reputation for durability and longevity, often delivering reliable performance for many years. A well-maintained Nissan Altima can last over 150,000 miles, and sometimes even more than 200,000 miles. Regular oil changes, inspections, repairs, and following the recommended maintenance schedule help prolong the vehicle's lifespan.
Advancements in car engineering and manufacturing have made Altimas better quality and longer lasting. The car's lifespan depends on maintenance and the driver's habits. Therefore, being a responsible owner is important for ensuring many years of enjoyable and reliable driving.
Overview of the Nissan Altima model
Before the Rogue SUV, the Nissan Altima was the top-selling car in the United States for several years. It made its first debut in 1993 as the Stanza Altima and was renamed in 1998. Nissan positions the Altima between its smaller Sentra and larger Maxima models, offering a middle ground of luxury and good value.
Since its first production, the Altima has undergone six generations of upgrades and changes. From advanced audio systems to sporty handling, there are many features and options to choose from. Here's some more detail on the year-to-year changes.
Key Features and Specifications
The car has many great features and specs that make it a top choice in the midsize sedan category. The Altima has different engine options, including a fuel-efficient four-cylinder and a powerful V6. It offers a good balance of performance and fuel efficiency.
The car's interior is comfortable and equipped with modern technology. This includes an easy-to-use infotainment system, as well as Apple CarPlay and Android Auto.
The Altima's advanced safety suite includes standard driver assistance features like automatic emergency braking, lane departure warning, and adaptive cruise control. Its well-tuned suspension ensures a smooth ride while maintaining responsive handling.
The Nissan Altima is a stylish car, similar to the Hyundai Sonata. It has a roomy interior. It appeals to drivers who want a practical, tech-savvy, and enjoyable driving experience. For Altima owners, remember that maintenance costs may vary according to the care and use of the car.
Sixth Generation (2018-Present)
The newest Altima is really advanced. It has cool features like cameras that help you see all around the car and systems that can help you drive. It can even brake on its own in emergencies. Unlike before, you can choose to have all-wheel drive for extra safety.
Reputation for Reliability and Longevity
Several factors make the Nissan Altima the most common and preferred model in the midsize sedan market. Since its introduction, people have consistently praised the Altima for its excellent performance, fuel economy, and reliability. The 2020 Altima got a good score of 79 out of 100 for quality and reliability in J.D. Power's study.
Recently, the 2021 this type of car also scored an impressive 5 out of 5 in a reliability verdict from Consumer Reports. The Altima is good at saving fuel, getting an impressive 30 mpg when driving in the city and on the highway. While not all models generations have great scores, it's still a dependable car for well over 100,000 miles.
Factors that Influence the Lifespan
The Nissan Altima ranks ninth out of 32 midsize cars in Repairpal's Reliability Rating, demonstrating its reliability and durability. The car receives good grades and has a repair cost of $500 per year. Additionally, it has a 0.3 probability score, indicating that it is unlikely to require yearly repairs.
Whether buying a new or used car, a few factors can help extend the lifespan of Nissan Altimas even further. This includes regular maintenance and servicing, driving habits and conditions, quality of parts and components, and driving mileage and usage patterns.
One notable concern that has affected certain car models is transmission problems and rust problems. Factors such as inadequate transmission fluid changes, harsh driving conditions, and manufacturing defects have attributed to these issues. Regular upkeep and awareness of potential transmission weaknesses can help owners avoid problems. This ensures a long and trouble-free experience with a Nissan Altima.
Regular Maintenance and Servicing
Regular maintenance and servicing are crucial for prolonging the lifespan of any car. Following the manufacturer's recommended service schedule and repair guidelines ensures that your Altima remains in optimal condition for years.
To keep the engine running smoothly, it is important to get oil changes regularly. You should do this every 5,000 to 7,500 miles or every six months, whichever comes first. Additionally, it is necessary to check and maintain the braking system, including brake pads and rotors, for better braking. Lastly, taking care of the tires is crucial for saving fuel and driving safely.
Driving Habits and Conditions
Another factor influencing the lifespan of this type of cars is driving habits and conditions. Driving with a "lead foot" and hard braking can cause a lot of damage to the engine, transmission, and suspension parts. Maintaining a smooth and steady driving style is essential to prolonging your vehicle's life.
Whether hot or cold, driving in extreme temperatures can impact car performance and longevity. High temperatures strain the engine and cooling system while freezing temperatures affect the battery and vital components. Therefore, taking precautions and performing regular maintenance is crucial to mitigate the effects of extreme temperatures.
Furthermore, the condition of the roads you drive on plays a significant role in the lifespan of your car. Driving on bumpy roads can damage the suspension and other parts of the car. It is advisable to service the vehicle regularly if you often drive on such roads.
Quality of Parts and Components
Using inferior or aftermarket parts can significantly reduce your car's longevity. To ensure optimal performance and durability, replace worn-out or damaged parts with genuine OEM parts designed for your Nissan Altima.
Always prioritize using genuine OEM parts manufactured to the highest standards and seamlessly fit and function with your Altima. When selecting replacement parts, it is essential to consider the manufacturer's or supplier's reputation and reliability. Find reliable sources for car parts to get durable, high-quality components that will last.
Driving Mileage and Usage Patterns
The number of miles you drive and your usage patterns influence the lifespan of your auto. Short, daily commutes have a different impact compared to long-distance trips or frequent highway runs. The more mileage you cover, the more likely you may need to replace or service certain car components sooner.
To improve the longevity of your Nissan Altima, consider optimizing your driving habits. To simplify, drive at steady speeds, avoid sudden speeding up or braking, follow a regular service schedule, and check model years.
How Long Do Nissan Altima Engines Last
The average lifespan of this car reflects the vehicle's reputation for reliability and durability. With proper maintenance and care, a Nissan Altima can often surpass 200,000 miles on the odometer. Nissan's longevity is due to the engineering and manufacturing standards they uphold, along with advancements in automotive technology. Routine maintenance, such as regular oil changes, fluid checks, and timely repairs, contributes to prolonging the lifespan of these vehicles.
The Altima is a popular choice for drivers. They want a car that is comfortable and fuel efficient. They also want a car that will last a long time. This car is reliable and functional for both short and long trips, proving its quality over time.
Statistics on the Average Lifespan
This type of cars can last for about 15-20 years or 250,000 to 300,000 miles, based on data from car owners. This takes into account the average distance driven by owners. It's common for this model to reach over 300,000 miles, but it requires the driver to be careful and responsible.
Factors that Contribute to a Longer Lifespan
Many things help Nissan Altimas last on the road and have a durable and long lifespan. First and foremost, the vehicle's engineering and manufacturing quality stand out as key determinants. Nissan uses good materials, advanced techniques, and strict quality control to make the Altima strong and durable. Regular maintenance and adherence to recommended service intervals are crucial in preserving the vehicle's performance and preventing premature wear.
The way the owner drives affects the car. This includes driving responsibly, like not hitting the gas or braking aggressively. These habits can lessen the strain on parts, especially the front wheels.
Proper storage, protection from extreme weather, and routine cleaning can help reduce the effects of corrosion. Climate and environmental conditions cause this. Advancements in car tech, like better engines, lubricants, and electronics, make your car more reliable and last longer.
Get Coverage for Your Nissan Altima with Freeway Insurance
While your auto is reliable, unforeseen events such as accidents, theft, or natural disasters could occur anytime. Not only does this put you at risk of financial loss, but it can also mean costly repairs or replacements. Freeway Insurance offers comprehensive auto coverage plans at competitive prices to protect you and your vehicle.
Our experts can help you find the best auto insurance policy for your Nissan Altima or even Toyota Camry and answer any questions you have. Whether you're looking for basic coverage or more comprehensive protection, Freeway Insurance can customize a plan that meets your individual needs. Get an online quote or by phone at 800-777-5620 and check our insurance costs. Our office locator also makes finding a local Freeway Insurance agent near you easy besides our platinum tips!
Ready to Get a Quick Quote?