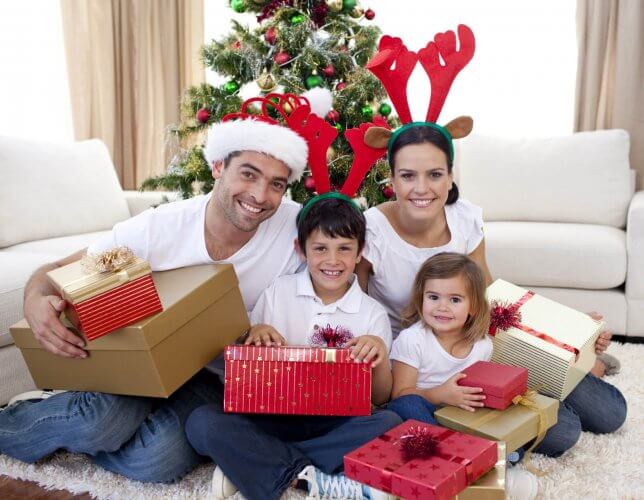 Since 1955, NORAD (North American Aerospace Defense Command) Tracks Santa is an annual Christmas tradition, operated by the joint U.S.-Canada command, providing children with information about Santa's whereabouts as he leaves the North Pole and delivers presents to children around the world.
The program began on December 24, 1955, when a Sears department store placed an ad in a Colorado Springs newspaper telling children to call Santa Claus at a special number. Unfortunately, the telephone number was incorrect and calls were sent through to Colorado Springs' Continental Air Defense Command (CONAD) Center. Colonel Harry Shoup, who was on duty that night, instructed his staff to give all children that called in a "current location" for Santa Claus. Thus, a tradition was born and continued when NORAD replaced CONAD in 1958.
­­Here are some other interesting Christmas facts for separating fact from fiction about this revered holiday.
"Silent Night" was written in 1818 and first sung as part of a church service in Austria. A guitar was used because the church organ was so badly rusted it couldn't be played.
In 1937, the first postage stamp to commemorate Christmas was issued in Austria.
The poinsettia, a traditional Christmas flower, originally grew in Mexico, where it is also known as the 'Flower of the Holy Night'. Joel Poinsett first brought it to America in 1829.
When visiting Finland, Santa leaves his sleigh behind and rides on a goat named Ukko.
When distributing gifts in Holland, St. Nicholas is accompanied by his servant, Black, whose job is to drop the presents down the chimneys.
In Syria, Christmas gifts are distributed by one of the Wise Men's camels.
The Christmas song "Jingle Bells" was actually written for Thanksgiving. The song was composed in 1857 by James Pierpont, and was originally called "One Horse Open Sleigh".
The Puritans forbade the singing of Christmas carols.
King's Canyon National Park in California is home to America's official national Christmas tree. The tree, a giant sequoia called the "General Grant Tree", is over 300 feet high, and was made the official Christmas tree in 1925.
The first Christmas was celebrated on December 25, AD 336 in Rome.
Artificial Christmas trees have outsold real ones since 1991.
The first decorated Christmas tree was in Riga, Latvia in 1510.
Mistletoe (Viscum album) is from the Anglo-Saxon word misteltan, which means "little dung twig" because the plant spreads though bird droppings.
It is estimated that the single "White Christmas" by Irving Berlin is the best-selling single of all time (over 100 million sales worldwide).
Approximately 30-35 million real (living) Christmas trees are sold each year in the U.S.
The official Christmas tree tradition at Rockefeller Center began in 1933.
In 1856 Franklin Pierce, the 14th President of the United States, was the first President to place a Christmas tree in the White House.
President Coolidge started the National Christmas Tree Lighting Ceremony on the White House lawn in 1923.
In the United States, there are more than 15,000 Christmas tree farms.
According to the Guinness world records, the tallest Christmas tree ever cut was a 221-foot Douglas fir displayed in 1950 at the Northgate Shopping Center in Seattle, Washington.
Thomas Edison's assistant, Edward Johnson, is credited with the idea of electric lights for Christmas trees in 1882. Christmas tree lights were first mass-produced in 1890.
Alabama was the first state to recognize Christmas as an official holiday, in 1836.
Christmas trees usually grow for about 15 years before they are sold.
In Poland, spiders or spider webs are common Christmas trees decorations. Legend has it, a spider wove a blanket for Baby Jesus.Electric Christmas lights were first used in 1854.
Do you know about other interesting Christmas folklore? Feel free to share your thoughts in the comments section.
Ready to Get a Quick Quote?