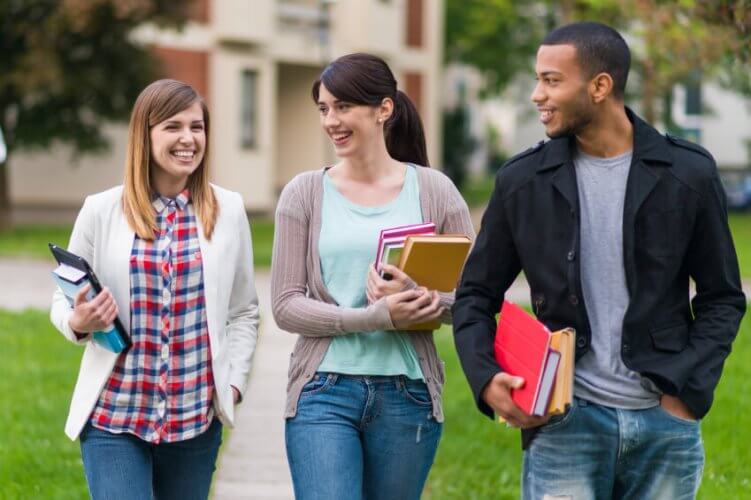 Covered California For Students
Covered California for Students is a special health program just for students. It helps you get affordable health insurance, whether you're in college or vocational training. This program makes it easy for students to get the health coverage they need without spending too much money. It's like a safety net for your health while you're studying. In this introduction, we'll talk about what Covered California for Students can do for you and how it can help you with your healthcare.
What is Covered California?
Covered California is a statewide health insurance marketplace in California, where individuals and families can easily shop for and purchase health insurance plans. It was created as part of the Affordable Care Act to make health coverage more accessible and affordable for Californians. The marketplace offers a variety of health insurance options, and you can compare different plans to find one that fits your needs and budget. Eligible students can apply for financial assistance to reduce the cost of insurance premiums. Covered California is a valuable resource for individuals and families who want to secure essential health coverage in the state.
Importance of Health Insurance for Students
Student health insurance is really important for a few key reasons. First, it's like a safety net that protects you from unexpected medical bills, so you can get the healthcare you need without worrying about money. It also encourages you to see the doctor for regular checkups, which can catch health issues early and keep you healthy. If you're an international student in the United States, having health insurance is often a must for your visa and for enrolling in university. If accidents or illnesses happen, your insurance helps you get good medical care without huge bills. All in all, student health insurance gives you peace of mind and takes care of your health and your wallet while you're in school.
When it has to do with health insurance, it's not surprising that college students don't seem overly concerned. After all, the majority of them are in excellent health, so why worry about something that may not even happen. The fact is – things do happen – and knowing the health coverage options available to college students under the Affordable Care Act or Obamacare is a good place to start.
Covered California Plans for Students
If you're currently covered by a student health plan through your school, you'll generally meet the criterion that considers you covered under the health care law. The penalty for failing to have coverage will not apply to you. However, you may want to double-check with your student health plan to be sure it qualifies.
Although you may have access to a qualifying student health plan, nothing stops you from obtaining a health plan through Covered California and the Insurance Marketplace, if you would rather do that. You might actually find better coverage at lower monthly premiums and even be eligible for other savings based on your income. Here are some categories:
Bronze Plans:
These are basic student healthcare plans that are quite affordable in terms of monthly payments. However, they have higher costs when you go to the doctor or hospital. You may have to pay more out of your own pocket. These plans work well for students who are generally healthy and don't expect to visit the doctor very often. They cover the essentials, so if you get sick or get hurt unexpectedly, you're protected.
Silver Plans:
Silver plans balance cost and coverage. They are a little more expensive each month than Bronze plans, but have lower costs when you need medical care. This can be helpful if you visit the doctor regularly, need prescription drugs, or want better coverage for a wider range of health needs. Silver plans give you more peace of mind, especially if you have moderate health needs.
Gold Plans:
Gold plans are for students who want comprehensive coverage and are willing to pay higher monthly premiums. They have lower costs when you receive medical care, making it easier to meet medical expenses. Gold plans cover a wide range of health services, such as doctor visits, hospitalizations and prescriptions. They are a good option if you have ongoing health problems or plan to visit the doctor frequently. Although the monthly premiums are higher, you will have fewer financial problems when you receive medical treatment.
Platinum Plans:
These are the highest level of health care plans for students. They have the highest monthly premiums, but the lowest out-of-pocket expenses, including very low copayments and deductibles. Platinum plans are ideal if you want the best protection and are willing to invest more in your health. They cover a wide range of health services and you won't have to pay much when you receive medical care. Although the monthly premiums are higher, platinum plans guarantee you access to excellent healthcare without worrying about high costs, giving you complete protection for your health and peace of mind.
Catastrophic Health Plans
Of course, no one wants to think in worst case scenarios, but if you happen to be under 30, you can buy what is known as a catastrophic health plan. While these plans come with high deductibles, they usually tend to have lower monthly premiums. With these plans you're responsible to pay for most of your care yourself – up to a set amount – after which your insurance company pays its share for covered services.
Under 26
Health coverage for people under 26 years of age includes college students. Children can choose to join or stay on a parent's plan even if they are:
• Married
• Not living with their parents
• Attending school
• Not claimed as a dependent on their parent's tax return
• Eligible to enroll in their employer's plan
So, if your parent's plan covers children, you may ask to be added or kept on the health insurance policy until you turn 26 years old. This aspect of the law has contributed to about 3.4 million young adults nationwide gaining insurance coverage by way of their parents' policies.
Outside Health Plans
For those students who have a full time job where health coverage is an option for employees, it definitely makes sense to take a closer look before opting to pass.
The private health insurance market is also an option, but keep in mind that, with the Affordable Care Act, coverage is guaranteed to everyone who applies for a policy. In addition, with the ACA and Covered California, subsidies are available to help reduce the added expense of the coverage for students and lower-income adults.
Whichever way you choose to go, don't forget Covered California's Open Enrollment 2016 begins November 1, 2015 and ends January 31, 2016. After January 31st, 2016 – you'll face a penalty for not enrolling in a qualifying health insurance plan.
How to Apply for Covered California as a Student
Applying for Covered California as a student is a simple process. First, you will need to visit Covered California's website or call their hotline to start your application. Next, you will need to provide basic information about yourself, such as your name, address and income. As a student, you may also need to include details about your school and any financial aid you receive. Once you have completed the application, you will know if you are eligible for financial aid, which may reduce the cost of your health insurance. You can choose a plan that fits your needs and budget, and that's it! Covered California makes it easy for students to get the health coverage they need to stay healthy while they focus on their studies.
Step by Step Application Process
Applying for Covered California as a student is a straightforward process. Here's a step-by-step guide to help you get started:
Check Eligibility: First, make sure you meet the eligibility requirements. Typically, students who are U.S. citizens, legal residents, or fall under specific immigration statuses are eligible.
Gather Information: Collect the necessary documents, like your social security number, proof of income, and any immigration documents if applicable.
Visit the Website: Go to the Covered California website (www.coveredca.com) and create an account.
Fill out the Application: Complete the online application form. You'll need to provide personal information, income details, and any other required information.
Choose a Plan: After submitting your application, you'll receive information about the health plans you qualify for. Select the plan that best fits your needs and budget.
Apply for Financial Assistance: If you're eligible, you can apply for financial assistance, like subsidies or Medi-Cal, which can help lower your monthly premiums.
Review and Confirm: Carefully review your application to make sure all information is correct. Once you're satisfied, submit it.
Pay Your Premium: If required, pay your first premium to activate your health insurance coverage.
Stay Informed: Keep an eye on your emails and Covered California account for updates on your application and coverage.
Use Your Coverage: Once your application is approved, you can start using your health insurance to access medical care, prescriptions, and other essential healthcare services.
Making Informed Decisions About Healthcare Coverage with Freeway Insurance!
Bottom line is – study all your options and compare. If you're unsure, speak with someone who can help you decide and get you the best health insurance coverage at an affordable price. Why not get a free health insurance quote today or you call us at 888-993-2068.
Our agents can help you at any of our locations!
Ready to Get a Quick Quote?