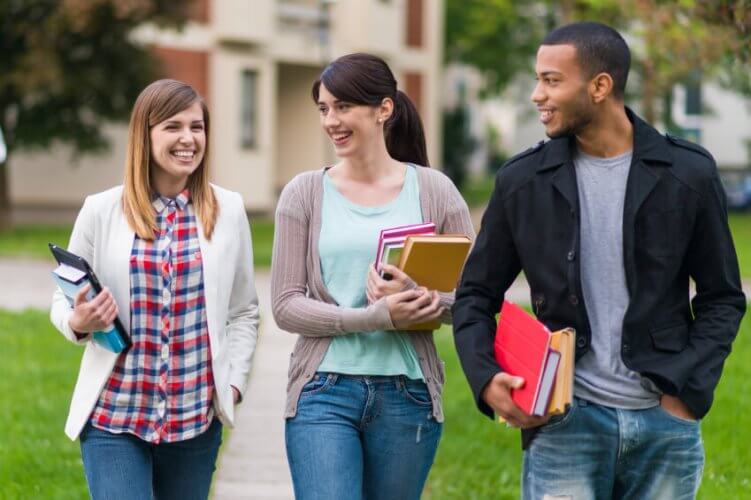 When it has to do with health insurance, it's not surprising that college students don't seem overly concerned. After all, the majority of them are in excellent health, so why worry about something that may not even happen. The fact is – things do happen – and knowing the health coverage options available to college students under the Affordable Care Act or Obamacare is a good place to start.
One of the first points that should be made is that there is no special college student exemption from the penalty for not having health insurance. So, while you have several choices for health coverage available, not taking advantage of them during the Covered California Open Enrollment 2016, leaves you vulnerable to not only paying out of pocket for any serious accident, sudden illness or disease, but you also face a substantial fine.
Student Health Plans
If you're currently covered by a student health plan through your school, you'll generally meet the criterion that considers you covered under the health care law. The penalty for failing to have coverage will not apply to you. However, you may want to double-check with your student health plan to be sure it qualifies.
Although you may have access to a qualifying student health plan, nothing stops you from obtaining a health plan through Covered California and the Insurance Marketplace, if you would rather do that. You might actually find better coverage at lower monthly premiums and even be eligible for other savings based on your income.
Catastrophic health plans
Of course, no one wants to think in worst case scenarios, but if you happen to be under 30, you can buy what is known as a catastrophic health plan. While these plans come with high deductibles, they usually tend to have lower monthly premiums. The way the plan works is – you're responsible to pay for most of your care yourself – up to a set amount – after which your insurance company pays its share for covered services.
Under 26
Health coverage for children under 26 includes college students. Children can choose to join or stay on a parent's plan even if they are:
• Married
• Not living with their parents
• Attending school
• Not claimed as a dependent on their parent's tax return
• Eligible to enroll in their employer's plan
So, if your parent's plan covers children, you may ask to be added or kept on the health insurance policy until you turn 26 years old. This aspect of the law has contributed to about 3.4 million young adults nationwide in gaining insurance coverage by way of their parents' policies.
But, that comes with a warning. Be aware that, if the student attends a college out of state, some benefits may not be available or the health plan will require the use of a network of healthcare providers restricted to the general geographical area where the parent's policy was issued.
Outside health plans
For those students who have a full time job where health coverage is an option for employees, it definitely makes sense to take a closer look before opting to pass.
The private health insurance market is also an option, but keep in mind that, with the Affordable Care Act, coverage is guaranteed to everyone who applies for a policy. In addition, with the ACA and Covered California, subsidies are available to help reduce the added expense of the coverage for students and lower-income adults.
Whichever way you choose to go, don't forget Covered California's Open Enrollment 2016 begins November 1, 2015 and ends January 31, 2016. After January 31st, 2016 – you'll face a penalty for not enrolling in a qualifying health insurance plan.
Bottom line is – study all your options and compare. If you're unsure, speak with someone who can help you decide and get you the best health insurance coverage at an affordable price. Why not get a free health insurance quote today?
Do you think it's a good idea for students to stay on their parents' health insurance policy until they reach 26, if they can? Feel free to share your thoughts in the comments section below.
Ready to Get a Quick Quote?