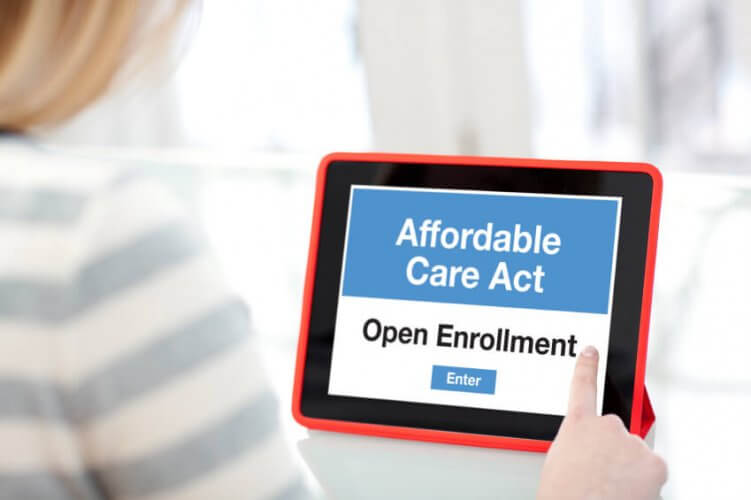 If you're currently without health insurance, you don't want to miss the sign-up period during Covered California Open Enrollment 2016. Mark your calendar for the following important dates: November 1, 2015 to January 31, 2016. It's your best opportunity to get healthcare coverage you need for you and your family – especially if you recently lost your coverage or you don't have employer sponsored health insurance.
In case you weren't aware, you face a penalty for not having health insurance. The fines for not enrolling in a valid insurance plan are based on your household income, which could be the higher of two amounts. The first being 2.5 percent of your annual income or $695 per person (with children under 18 calculated at a rate of $347.50 per child).
So, you may want to jot these dates down. That way – you're sure to can get covered by an affordable healthcare plan you purchased in the Health Insurance Marketplace. In fact, plan rates will be published this month to help you compare the ones that best fit your needs and budget.
Below are a few other important dates to note:
November 1, 2015:
The beginning of Open Enrollment for 2016. November 1st is the first day you can purchase healthcare through the Health Insurance Marketplace. Coverage would begin as early as January 1, 2016.
December 15, 2015:
This is the last day coverage plans must be purchased or changed to have them go into effect starting January 1, 2016.
January 1, 2016:
For those who purchased health insurance plans and enrolled through Covered California on or before December 15, 2015, this is the first day your coverage goes into effect.
January 15, 2016:
You can still get coverage, but you're running out of time. If you want to buy coverage or change your existing plan and have it take effect on February 2, 2016, you better get busy and enroll no later than today.
January 31, 2016:
Time's up! This is the last day to take advantage of Open Enrollment 2016. All new enrollments and plan changes conducted between January 16 and January 31, 2016 will have coverage scheduled to become effective on March 1, 2016.
After January 31st, 2016, you will be subject to penalty fees for failing to sign up for any of the approved health insurance plans. However, Medi-Cal, the state's version of the Medicaid program, has open enrollment year round, which means you may still be able to get qualifying health coverage.
Furthermore, should you miss the open enrollment deadline, but you experience what is considered a "qualifying life event" – such as getting married, divorced, losing other health coverage or having a baby – you may still be eligible to obtain health coverage by simply applying for special enrollment through Covered California.
And, since Covered California offers a variety of different types of health insurance, it's much easier to choose the right plan and coverage for:
• Individuals
• Families
• Students
• Veterans
• Immigrants
• Pregnant Women
• Small Businesses
Remember – you're dealing with a relatively short period of time to enroll in an approved Affordable Care Act (also known as Obamacare) health insurance plan. You may even receive government assistance in paying for your coverage.
The dates of November 1st, 2015 to January 31st, 2016 can come and go before you know it. Make it a point to have the best health insurance rates available by getting a free health insurance quote today.
Do you already have health coverage? If not, do you plan to buy health coverage through Covered California? Feel free to share your thoughts in the comments section below.
Ready to Get a Quick Quote?