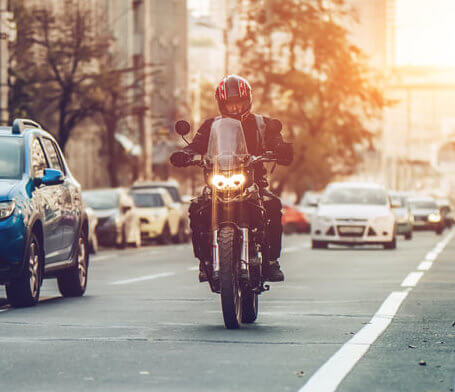 Motorcycle theft is a serious problem in the United States. Thieves nabbed more than 40,000 bikes in 2018, with 7,035 of the thefts taking place in California. While Honda, Yamaha, and Suzuki make the most commonly stolen motorcycle models, any model and brand can be stolen at any time. Find out how to prevent motorcycle theft so that you can keep thieves at bay. Then you won't have to worry about someone else driving around on your prized bike.
If you install a hidden kill switch, it will be next to impossible for a thief to steal your bike. The thief would have to find the kill switch to hotwire or use the key to start it. Thieves always look for the lowest hanging fruit. This motorcycle anti-theft tip makes it hard to steal the bike, so thieves will move on and look for another victim.
2 Park Wisely When in Public
Experts in motorcycle theft prevention always talk about parking. You should only park in well-lit locations since most people don't want to steal bikes when they are visible. You should also consider parking in an area where security cameras are present. That will also make thieves think twice.
3. Use a Motorcycle Anti-theft Lock and Alarm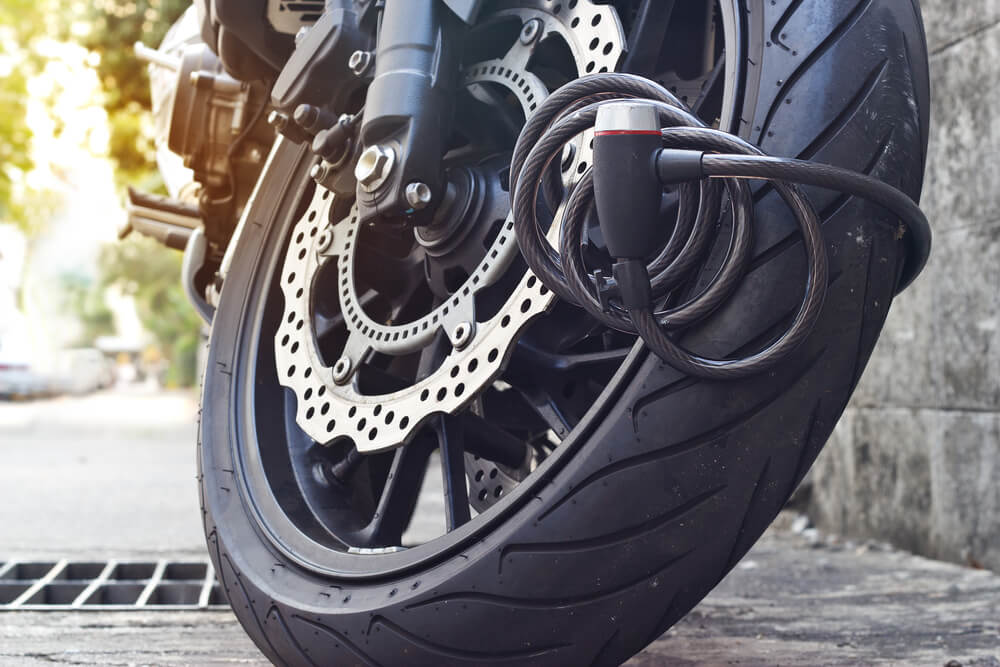 You can find a variety of motorcycle anti-theft locks on the market. Consider getting one that includes an alarm. Then, if someone tries to break the lock, the alarm will sound. The thief will quickly retreat to avoid getting caught. This is one of the easiest motorcycle anti-theft tips, and it could lower your insurance premiums.
You love showing off your bike, but limit that to when you're riding. When you're at home, park your motorcycle in the garage, if possible. If you don't have a garage, cover it. Thieves can still tell you have a motorcycle, but they won't know what type of bike it is. They are less likely to risk going onto your property if they aren't sure if it's worth stealing.
5. Customize Your Motorcycle
If you were to look at a list of stolen motorcycles, you'd notice that most of them weren't customized when they were taken. Motorcycle thieves don't want to steal something that stands out, so they avoid customized bikes because they know they're more likely to get caught.
6. Watch Your Mirrors
Did you know that motorcycle thieves might be sizing you up when you're driving around town? If you notice someone following you, don't go to your destination. Continue driving around for as long as it takes until the people stop following you. Otherwise, they will see where you park your bike and will wait for the right time to steal it.
Does Motorcycle Insurance Cover Theft?
Comprehensive motorcycle insurance can cover theft. If you aren't sure if you have motorcycle theft protection on your policy, contact a licensed insurance agent. The agent will go over your policy and see if you need additional coverage to protect your bike. When you combine these motorcycle anti-theft tips with comprehensive coverage, you will be protected.
Did you know that Freeway Insurance offers insurance plans for your bike? Start your free motorcycle insurance quote online or give us a call today, we are open and ready to meet all of your insurance needs!
Ready to Get a Quick Quote?