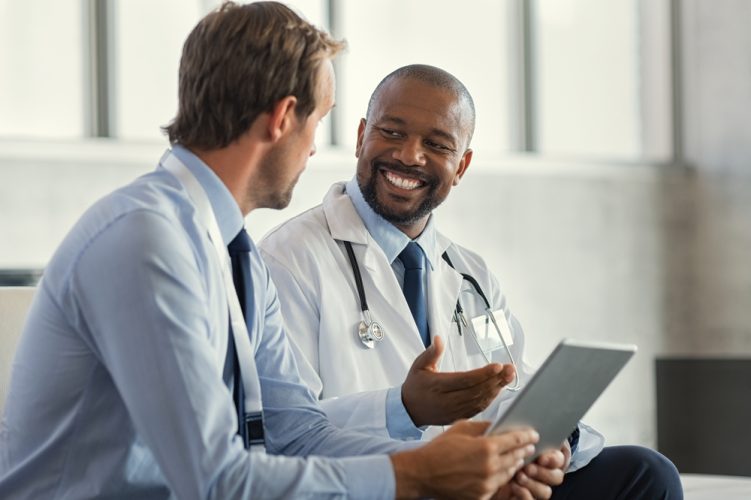 Whether you receive your coverage through an employer or through the Affordable Care Act (ACA) Health Insurance Marketplace, open enrollment is the term used to describe when you can enroll in a new policy for the next year or make changes to the one you currently have.
Typically, open enrollment (OE) is in the fall and can be a few months or shorter. If you miss it for some reason, there are some steps you can take to make sure you – and your family – don't have to face a year of no health insurance coverage. You may be able to take advantage of a special enrollment period (SEP) if you have a qualifying life event.
Using the Marketplace
Under the mandate of the ACA, more people in the United States have been able to enroll in healthcare than ever before. When the law first passed, all eligible people had to sign up for healthcare or face a tax penalty. This was called the individual mandate. Currently, only a few states still have an individual mandate, including California, Massachusetts, Rhode Island, New Jersey, Vermont and the District of Columbia.
The federal government ultimately administers the Marketplace, although some states have their own version and residents of those states will access the marketplace through their state-run exchange.
At any rate, almost all have OE dates that fall somewhere in late October and go through December or even into January. Those who miss OE may be eligible for SEP if they have a qualifying life event.
Before you apply to the marketplace, gather these documents and information:
Size of household, including ages and coverage needs
Addresses for everyone
Social Security numbers for everyone
Your tax information and documents (including your estimated household income)
Employer information
Documents for legal immigrants and naturalized citizens
Using Your Employer's Health Coverage
Many people are able to get their health covered through their employer. In fact, under ACA rules, employers with more than 50 FT employees must offer it. The employer's open enrollment deadline is also generally in October and November, although the window to sign up or make changes is typically much shorter than the federal one.
Depending on how large your company is, the plans offered may fit your needs and budget better than purchasing it privately or through the marketplace. In some cases, however, you may find a better deal in the marketplace. It's worth looking.
Missing Your Employer's OE
If you miss your employer's open enrollment deadline, you may be able to change your benefits or sign up for a new ones if there are mitigating factors that make you eligible for the special enrollment period. Most employers follow strict IRS guidelines pertaining to employees and health coverage, but some of these were relaxed during the pandemic. Now employers have more flexibility about when they can allow employees to make changes, although the administrative work associated tends to discourage it. Some of these include:
Termination of employment (although you will most likely be eligible for COBRA, which is an extension of your health policy at much higher rates)
Change in marital status and/or dependents
Change in residence (moved to an area outside of current coverage)
Entitlement to Medicaid or Medicare
There are other reasons an employer may allow some changes mid-year, but you'll need to check with your company.
Employers work with their benefits team for several months to prepare for open enrollment by updating health benefits, seeking cost reductions, and coming up with ways to communicate this new information to ensure they can follow through at the end of the period.
This time gives you the opportunity to make vital changes based on your life circumstances. You might make changes to your health, vision, dental, disability, or life insurance.
Additionally, you and your employer might use this time to make modifications to your sick, vacation, and personal time, educational reimbursement, and 401(k).
Note: Businesses with under 50 employers may be eligible to take part in Small Business Health Options Program (SHOP). This provides some financial help so smaller companies can compete for good employees by offering health programs. Businesses who enroll in SHOP (and some non-profits) may have the option of a tax credit. This program is only available to small businesses who have fewer than 25 FT equivalent (FTE) employees.
What to Do If You Miss Open Enrollment for the Federal Marketplace
If your circumstances and insurance needs haven't changed in the past year, your worries if you miss the open enrollment deadline are probably minimal. However, if you need to sign up or make changes, you might miss the chance to set yourself up for the best insurance and benefits possible.
If you do miss the deadline, keep in mind that you wouldn't be the first person to do so, which is why there are alternative options for qualifying circumstances other than waiting for the next open enrollment period. However, if you miss OE due to your own negligence or procrastination, you may be stuck.
Fortunately, even if you find that your coverage options are limited, you can do some things to minimize your personal and financial risk if you are uninsured.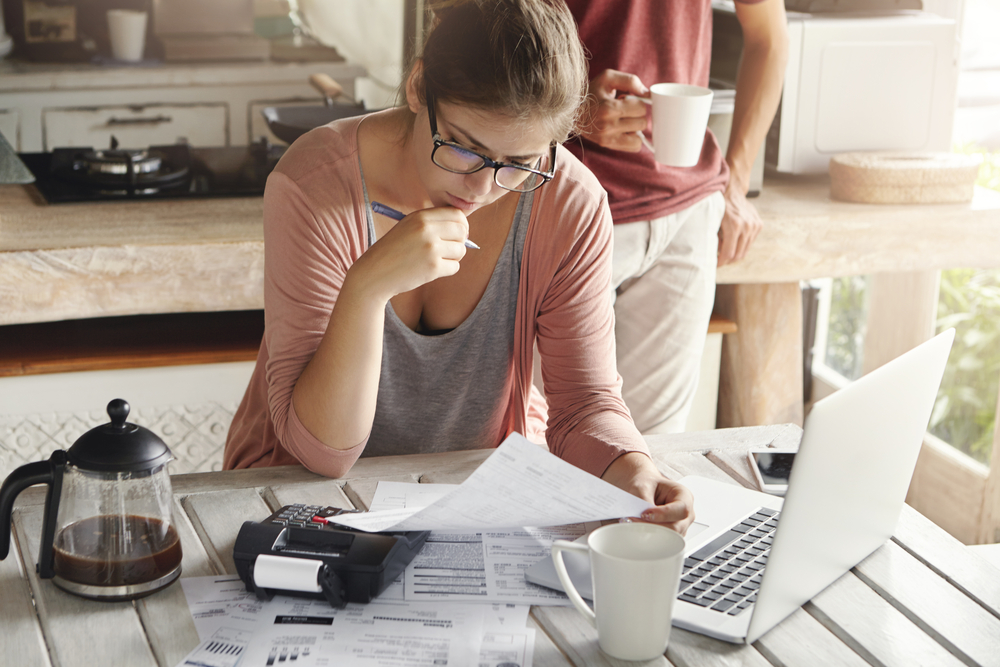 What is the Special Enrollment Period?
The SEP offers you a chance to sign up for or make changes to a health plan if you experience a qualifying life event. However, these periods (which are anytime during the year outside of OE) have guidelines for when they can used and state-run exchanges may have variable options. You might have a qualifying life event if you have experienced certain life events recently. A few qualifying events include:
Loss of health coverage (loss of job)
Addition of health coverage (got a new job)
Change of address to a new zip code or county
Marrying and change of name
Giving birth to a baby or adopting a child
Your household income has fallen below a certain amount
If someone on your policy dies
Left prison
The special enrollment period varies, and you might have 60 days before or after one of these qualifying life events to enroll or modify. Job-based special enrollment must allow for at least 30 days.
You will probably need to submit supporting documents to take advantage of the SEP. If you miss OE and don't have any qualifying event, there are some other options you may consider.
Other Options for Health Coverage
There are variety of paths to explore if you've missed OE and don't qualify for SEP. Here are just a few.
Medicaid is a federal- and state-supported program that helps people who qualify afford healthcare. Medicare is also supported through the federal and state governments, but receives funding from the beneficiaries themselves, as well as other sources. For most, Medicare is limited to those 65 and older, although there are some circumstances where some disabilities qualify. Medicaid is based on income and some social statuses.
There are some circumstances where individuals may qualify for Medicaid, for example:
Pregnant women
Children
Senior citizen or elderly
Disabilities
Lower income level
Medicaid differs from employer-based or state and federal healthcare exchanges in that it has no open enrollment period. You can apply for Medicaid any time of the year.
Eligibility requirements focus on a family's size and income, with eligibility guidelines varying from state to state. In most cases, immigrants who are in the country illegally cannot qualify for Medicaid, although pregnant women may be an exception.
Individuals who make too much money to qualify for Medicaid but cannot afford private healthcare, your children may qualify for healthcare, called the Children's Health Insurance Program (CHIP). CHIP provides free care, including vision and dental. When you apply to Medicaid, you will find out if your children qualify for CHIP.
Short-Term Health Insurance Policy
This is available year-round and comes with some caveats. It's important to read the fine print, but short-term plans require extra attention and are probably best used as a last resort.
Short-term health insurance has numerous limitations, such as:
They don't cover the ACA's essential health benefits, such as maternity care, preventive care, or behavioral health.
They have a maximum placed on benefits coverage, even for essential care.
They often do not cover pre-existing conditions.
They routinely use post-claims underwriting to investigate conditions to determine whether your claim was pre-existing.
They only allow you to keep a short-term for a limited time.
Because of these and other limitations, they are less expensive than traditional ones. They are not intended to serve as permanent medical insurance, and you will quickly discover all the reasons why.
Health-sharing plans have become a viable option over the past several years. These 501(C)(3) policies are an example of a way for individuals of similar faiths and belief systems to put their money together to support fellow members.
Health-sharing isn't technically insurance coverage, but they offer a support system in emergency cases like missing open enrollment.
Sometimes referred to as concierge medicine, primary care is offered directly to consumers or employers who do not have third-party administration. This model allows patients to pay a monthly or annual retainer, which is often around $60 to $100 per month.
These don't cover any surgeries or other types of specialized care, but they do offer a solution for people without coverage. It allows those uninsured or not optimally insured to receive routine, preventive care.
Primary care membership is less expensive than traditional, and they often have more predictable and reasonable out-of-pocket costs. However, patients will need to pay out-of-pocket for health situations such as critical illnesses, heart attacks, or strokes. The silver lining is that primary care memberships provide personalized care, priority scheduling, and streamlined billing.
Help Navigating the Healthcare Maze Today
Getting yourself and your family covered is never as easy as it sounds. With so many options and avenues, you don't want to make a mistake you are stuck with for a year. At Freeway Insurance, we offer professional help signing up for insurance.
If you missed open enrollment – or even if you didn't – consider reaching out to Freeway Insurance to find health insurance coverage online, give us a call at (800) 777-5620 or visit us in one of our convenient locations.
Ready to Get a Quick Quote?