Located about 40 minutes from the Music City of Nashville, Clarksville, TN is well-rounded, mixing a small-town feel with historical attractions, a thriving arts scene, and plenty of nature opportunities, starting with more than 600 miles of navigable waterways.
Our favorite attractions in Clarksville include the historic district's Customs House Museum & Cultural Center, the hiking rich Dunbar Cave State Park, the Fort Defiance Civil War Park & Interpretive Center, and the Beachaven Vineyards & Winery, one of the most spectacular wine centers in the state.
All Clarksville drivers must have an active Tennessee car insurance policy to drive in the state. Keep reading and learn more about Clarksville car insurance, including average rates paid by zip code, age group, and ways to save on your next bill.
Quick Facts
There were 16 fatal car crashes in Clarksville in 2019 and 19 in 2018.
Ft. Campbell Blvd. is considered the most dangerous road in the Clarksville area, followed by Wilma Rudolph Blvd.
How Much Does Car Insurance Cost in Clarksville, Tenn.?
The average monthly rate paid by Clarksville drivers for full coverage car insurance is $118 per month. Compared to the national average of $138, this is a good deal. Overall, drivers in the state of Tennessee pay on average $112 for full coverage car insurance.
Alternatively, the minimum liability car insurance in Clarksville will cost, on average, $39 per month. This stacks up to $40 nationally and $31 on the state level.
Tennessee is an at-fault state, which means that in an accident, the insurance company for the at-fault driver will pay for the injuries and damages incurred by the other driver(s) and their passengers – up to policy limits. The at-fault driver will receive no money from his or her insurance company for their own costs if they only carry the minimum state-required car insurance. This is why many drivers choose to carry additional coverage.
How does Clarksville car insurance costs compare with other cities in Tennessee? Here is a breakdown of average monthly car insurance costs for other cities in the state:
| City | Full Coverage Insurance | Liability Insurance Coverage |
| --- | --- | --- |
| Clarksville | $118 | $39 |
| Chattanooga | $120 | $41 |
| Knoxville | $122 | $42 |
| Nashville | $124 | $42 |
| Memphis | $177 | $62 |
The fact that Memphis drivers pay substantially more than drivers in other cities most likely means that, collectively, there are more claims and litigation following car crashes in that city.
Affordable Clarksville, TN Car Insurance Rates by Zip Code
Each zip code in Clarksville pays a set average monthly premium based on the collective driving record and other claim incidents of all residents living within the zip code. Therefore, even moving two streets away could result in higher premiums.
Check out our list below for average monthly car insurance prices by zip code in Clarksville:
| Zip Code | Full Coverage Insurance | Liability Insurance Coverage |
| --- | --- | --- |
| 37040 | $118 | $39 |
| 37042 | $119 | $40 |
| 37043 | $117 | $39 |
Clarksville, Tenn. Low-Cost Car Insurance Rates by Age
Monthly car insurance premiums vary wildly by age. So it's no surprise that younger age groups pay significantly higher premiums than drivers in their 40s, 50s, and 60s. Chalk that up to a developing driving record, riskier driving profile, and a higher number of claims.
Check out our list below for average monthly car insurance prices by age in Clarksville:
| Age | Full Coverage Insurance | Liability Insurance Coverage |
| --- | --- | --- |
| Teenagers | $490 | $180 |
| 20s | $166 | $56 |
| 30s | $117 | $39 |
| 40s | $105 | $36 |
| 50s | $100 | $34 |
| 60s | $107 | $37 |
| 70s | $146 | $53 |
Unless otherwise specified, we use the following methodology to arrive at our average cost: male, age 30, lowest possible legal coverage allowed by state. Your rates will be determined by several factors, including your age, your gender and the amount of coverage you want to purchase.
Driving Conditions in Clarksville
How Many Fatal Accidents Happen in Clarksville, TN?
In 2019, Clarksville saw 16 fatal accidents, involving 22 vehicles. Five of the fatal accidents involved drunk people. A total of 31 people were involved with three of those being pedestrians.
How Are the Road Infrastructure and Bridges in Clarksville?
Clarksville has a very active Street Department that focuses on three key areas: drainage maintenance, road maintenance, and traffic control/engineering. Current responsibilities include:
Implementing a city-wide closed-loop signal system.
Implementing stormwater improvements.
Making road improvements.
Reducing crash rates at key intersections.
For the latest news on Clarksville infrastructure projects, visit https://www.cityofclarksville.com/CivicAlerts.aspx.
Get a Quote for Car Insurance in Tennessee Today!
Minimum Car Insurance Requirements in Clarksville, Tennessee
Tennessee car insurance laws are very rigid. A real-time database keeps track of all new, active, lapsed and cancelled policies. Insurance companies are required to report this information to the Tennessee Department of Revenue. Even a single lapsed day of coverage could result in penalties.
Here is the minimum coverage required under Tennessee law:
Bodily Injury Coverage per Person: $25,000
Bodily Injury Coverage per Accident: $50,000
Property Damage Per Accident: $25,000
We highly recommend going for a policy with higher coverage limits. Tennessee's minimum property damage liability is $15,000, which is lower than the cost of most new vehicles, hence the need for higher coverage limits.
What Are the Penalties for Driving Without Insurance in Clarksville?
In Clarksville, driving without insurance is a serious offense subject to fines, license/registration suspension, and a filed SR-22.
Expect to be served with a Class C misdemeanor, a suspended license/registration, a $300 fine, and a $65 restoration fee if you fail to provide proof of coverage to a law enforcement officer. In addition, your license and registration will remain suspended until you can provide proof of insurance.
Getting convicted of driving without insurance may also require you to file SR-22 insurance. This serves as proof you are carrying the minimum required auto insurance. These are typically needed after major driving violations like driving without insurance.
Factors Allowed in Clarksville, TN Car Insurance Rates
The main factors used to determine Clarksville insurance rates are your age, driving history and location. Other factors considered by insurance companies include:
Education
Occupation
Type of vehicle
Zip code
Credit score
Marital status
If your life circumstances change, be sure to notify your insurance carrier. Even a switch to an older make and model vehicle could result in significant savings.
Discounts for Car Insurance in Clarksville, Tenn.
All insurance carriers offer special discounts that fall under several key categories. These include loyalty discounts, safe driver discounts, and multi-line discounts, which bundle auto and homeowners insurance into one policy to save on each coverage type.
Other discounts available to Clarksville drivers include:
New vehicle discount

Defensive driving discount

Anti-theft installation discount

Multiple vehicle discount

Current and former military discount

Paperless billing discount
Calling your insurance company every six months to a year to learn what discounts you qualify for could end up saving a substantial amount off of your monthly bill.
Get a Quote Online for Low-Cost Car Insurance in Clarksville, TN Today!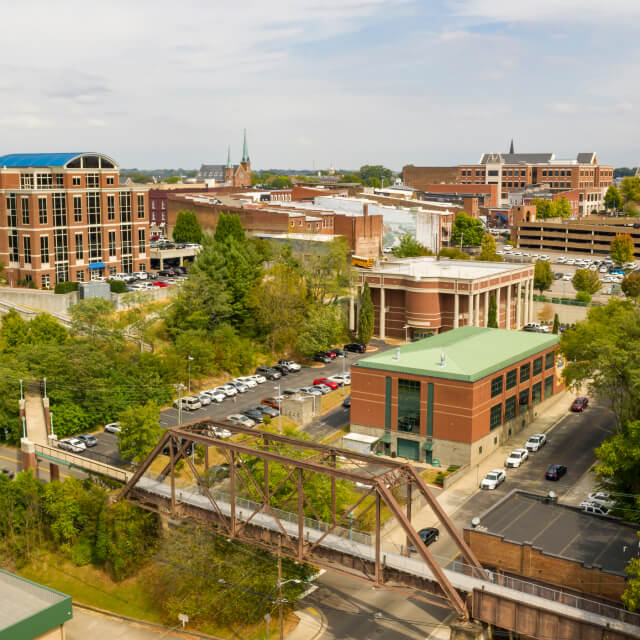 A car insurance policy must cover all Clarksville motorists. Failure to comply will result in fines, license suspensions, and plenty of aggravation.
Fortunately, Freeway Insurance is ready to help you find the best cheap car insurance. Get started by requesting a car insurance quote online, visit your nearby Clarksville office, or call 800-777-5620 to explore your options with one of our friendly representatives.
Select a Product or Service to request a quote
Ready to Get a Quick Quote?