Everything You Need to Know about Auto Insurance in South Dakota
In Union County, South Dakota, North Sioux City is widely known for its endless nature opportunities, home to revered sites like the 1500-acre Adams Homestead and Nature Preserve with its captivating mix of different ecosystems, as well as the Dakota Valley Historical Society Museum paying tribute to Native American culture.
You must have an active auto insurance policy to drive legally in North Sioux City. If not, expect to be charged with a Class 2 misdemeanor and serve a driver's license and registration suspension until proof of insurance is provided. Keep reading to learn more about car insurance in South Dakota, including average rates paid by ZIP code, factors determining auto insurance rates, and how to save on your next policy via discounts.
How Much Does Car Insurance Cost in North Sioux City, SD?
North Sioux City residents pay an average monthly premium of $30 for state minimum liability and $130 for full coverage, which is lower than the national averages of $48 and $140, respectively.
Reasons Why Insurance is So Cheap in South Dakota
There are many reasons South Dakota sees some of the lowest insurance rates in the country.
For starters, it has a relatively low population density with fewer people and much less traffic, so the risk of at-fault accidents causing thousands of dollars in bodily injury or property damage is much lower. One of the ways insurance companies calculate premiums is by using population density.
Another reason is due to the competitive insurance market. Increased competition among several insurers may force rates downward in an ongoing battle to offer competitive policies.
Lastly, South Dakota's weather is relatively mild, lacking natural disasters that can drive up property damage claims. This results in more affordable premiums for all policyholders in the region.
Getting a Free Auto Insurance quote with Freeway is easy!
Affordable Car Insurance Rates Comparison by Cities in South Dakota
For the average monthly premium paid in South Dakota cities, check out our breakdown below:
| City | Full Coverage Insurance | Liability Insurance Coverage |
| --- | --- | --- |
| North Sioux City | $130 | $30 |
| Sioux Falls | $120 | $30 |
| Yankton | $130 | $20 |
| Vermillion | $120 | $20 |
| Brookings | $120 | $20 |
Affordable North Sioux City Car Insurance Rates by Zip Code
Not all zip codes pay the same average monthly premiums in North Sioux City. One zip code can have significantly greater theft and crime rates than a neighboring zip code, raising insurance costs for all residents. 
For the average monthly premium paid by North Sioux City residents by zip code, see our breakdown below:
| Zip Code | Full Coverage Insurance | Liability Insurance Coverage |
| --- | --- | --- |
| 57049 | $130 | $30 |
Low-Cost Car Insurance Rates by Age in North Sioux City
Younger drivers can expect to pay significantly higher premiums than drivers in their 30s, 40s, and 50s, thanks to a lack of driving experience and a higher claims volume collectively.
For the average monthly premium paid by North Sioux City residents by age, see our breakdown below:
| Age | Full Coverage Insurance | Liability Insurance Coverage |
| --- | --- | --- |
| Teenagers | $360 | $80 |
| 20s | $140 | $30 |
| 30s | $130 | $30 |
| 40s | $110 | $20 |
| 50s | $100 | $20 |
| 60s | $100 | $20 |
| 70s | $110 | $30 |
* Methodology: To determine North Sioux City drivers' average monthly premiums, we use the following demographic: a 30-year-old male carrying the state's minimum liability requirements. Premiums vary from person to person thanks to several factors, including age, amount of deductible, liability limits, discount program eligibility, and much more.
Driving Conditions in North Sioux City
How Many Fatal Accidents Happen in North Sioux City?
In North Sioux City, there were no fatal traffic accidents in 2020.
How Are the Road Infrastructure and Bridges in North Sioux City?
North Sioux City has an active Public Works department focusing on all aspects of road infrastructure, bridges, and street maintenance. Past projects include the reconstruction of Sioux Point Rd, with ongoing projects to move intersection access for side roads west of I-29, aiming to reduce traffic congestion along the River Drive Exit 2 corridor.
Other projects also work to continually improve traffic flow in the region.
For more information on the City of Grand Forks Public Works Department, visit North Sioux City – Public Works.
Minimum Car Insurance Requirements in North Sioux City
All North Sioux City drivers must carry the following minimum liability requirements:
Bodily injury or death coverage for one person in a single accident: $25,000

Bodily injury or death coverage for multiple people in a single accident: $50,000

Property damage per accident: $25,000

Uninsured motorist coverage per person: $25,000

Uninsured motorist coverage per accident: $50,000
Keep in mind that these are only the minimum amounts of liability coverage mandated in South Dakota. They may not be enough to cover you in a severe accident. Also, remember that these are only third-party benefits with no first-party benefits covering damages or injuries to yourself, your passengers, or your vehicle.
What Are the Penalties for Driving Without Insurance in North Sioux City, SD?
Driving without proof of insurance when pulled over at a traffic stop in North Sioux City will result in severe consequences:
Class 2 misdemeanor

Fines of up to $500

Driver's license/registration suspension (until proof of insurance is provided)

Reinstatement and application fees

$10 fee for retaking driver's license test
In addition, expect to pay reinstatement and application fees and file for a mandatory 3-year SR-22 term.
An SR-22 is an add-on to your existing policy that lets the state know you carry the minimum required liability insurance. Failure to carry it will result in continued suspension.
With all of this, expect your rates to rise significantly. They may even double or triple depending on the severity of the offense now that you are reclassified as a higher-risk driver.
Find an office near you to help with your auto insurance
Factors Allowed in North Sioux City Car Insurance Rates
Every auto insurance company applies its underwriting criteria, basing your rates on several factors, which include:
Age/gender

Vehicle make and model

Deductible amount

Zip code of residence

Credit score

Discount eligibility
One of the best ways to secure lower rates is by continually assessing your eligibility for lower premiums based on life circumstances. For example, if you recently switched to an older make and model vehicle from an expensive sports car, expect serious savings.
If you no longer drive your vehicle to work, you may also be classified as a low-mileage driver, which entitles you to additional savings (especially if driving less than 7,500 miles per year).
With all this said, we highly recommend you check with your auto insurance provider every few months to see if you qualify for any new discounts. You never know if you can save 30% off your premium with a simple phone call.
What Happens if I Damage Property?
What happens after you damage someone's property in South Dakota depends on your policy. If you are carrying South Dakota's minimum property damage liability coverage ($25,000), expect your insurance company to cover the cost of repairs or replacements up to $25,000 (minus your deductible), with all remaining damages paid out of pocket.
Suppose you opted for a higher property damage liability limit (say, $100,000). In that case, your insurance company will pay out all property damage-related claims up to $100,000, with any balance above that paid by you.
If you do not carry any policy, you will be forced to pay for all property damages out of pocket. If you do not have enough to pay, affected drivers reserve the right to file a lawsuit to recover these damages.
What are the Best Car Insurance Discounts in North Sioux City, SD?
Auto insurance discounts allow North Sioux City drivers to save a few dollars on their policy.
Popular discounts include:
One of the best auto insurance discounts you can qualify for is the"Good Driver" or "Safe Driver" discount, which is typically wanted for drivers who have maintained a clean driving record for the past 3 to 5 years. This means no claims, at-fault accidents, or traffic infractions.
Remember, the longer you have a clean driving record, the lower your premiums.
Get an Online Quote for Car Insurance in North Sioux City Today!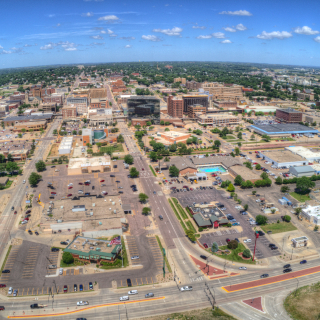 As a North Sioux City Driver, you should feel comfortable with your auto insurance policy.
If you're considering switching to another insurance provider, Freeway Insurance is ready to help. Get started with an online quote, visit us at an office near you, or speak with one of our friendly agents by calling 800-777-5620. We look forward to hearing from you.
Select a Product or Service to request a quote
Ready to Get a Quick Quote?