Car Insurance in Oxnard, California
The city of Oxnard, California, is very well known for its white-sand beaches. It is a pure coastal town with endless outdoor activities, covering everything from surfing at Silverstrand Beach to watching whales off the Ventura coast. Visitors can even enjoy sunset kayaking and yacht cruises from the Channel Islands National Park and the Channel Islands National Marine Sanctuary, but it's important to make sure you have proper car insurance coverage before hitting the road in this beautiful city.
It is recommended to consult with an insurance agent and find the best insurance company that offers convenience, specialists, and answers to your questions. Considering the rate of car accidents, having adequate coverage is crucial, especially if you plan to engage in outdoor activities for hours or even days.
Quick Facts
The average cost of full coverage car insurance in Oxnard is $2,100 per year.
In 2019, there were eight fatal car crashes in Oxnard.
Oxnard is a midsize city with more than 200,000 people (since 2019).
How Much Does Car Insurance Cost in Oxnard, CA?
On average, full coverage car insurance in Oxnard costs $2,100 per year, which is higher than the U.S. national average of $1,674 and nearly the same as the California state average $2,065. The state-required minimum car insurance costs about $52 per month for California residents. 
Your exact costs for car insurance in California cost will depend on several factors, including your age, claims history, and participation in discount initiatives such as enrolling in autopay, signing up for defensive driving classes, and bundling homeowners insurance with your auto insurance.
Insurance premiums across California have a wide range. Here is a sampling of how much auto insurance coverage costs depending on where you live.
| City | Average Monthly Minimum Insurance Rate |
| --- | --- |
| Los Angeles | $80 |
| Fresno | $56 |
| San Francisco | $56 |
| San Diego | $48 |
Be sure to carry the best car insurance in Oxnard to cover your needs in the event of an accident. Liability only pays for the other driver's costs if you are at fault – and then, only up to your coverage limit. You'll be responsible for your own injuries and damages out of pocket – and any outstanding bills over the coverage limit of the other driver.
Oxnard Rates by Zip Code
Your zip code can affect car insurance rates. Rates are determined based on several factors affecting your geographic area, including the number of vehicles stolen, injury claims, and reports of vandalism. Even areas prone to natural disasters (e.g., Miami) are prone to higher rates.
Oxnard has four zip codes. Here are the average monthly rates for each zip code:
| Zip Code | Average Full Coverage Monthly Car Insurance Rate |
| --- | --- |
| 93030 | $175 |
| 93033 | $175 |
| 93035 | $168 |
| 93036 | $173 |
Oxnard Affordable Rates by Age
Younger drivers pay higher premiums than older drivers. For example, Oxnard drivers in their 20s pay an average monthly rate that is close to 50% greater than the average monthly rate for drivers in their 60s.
Here is a breakdown of the average monthly rate by age in Oxnard, California:
| Age | Average Monthly Car Insurance Rate for Minimum Coverage |
| --- | --- |
| 18 | $176 |
| 20 | $114 |
| 30 | $52 |
| 40 | $51 |
| 50 | $46 |
| 60 | $44 |
| 70 | $49 |
Methodology: We use the following methodology to arrive at our average cost: age 30, lowest possible legal coverage allowed by California. Your rates will be determined by several factors, including your age, your zip code, and the amount of coverage you want to purchase.
Driving Conditions in Oxnard
How Many Fatal Accidents Happen in Oxnard?
In 2019, there were eight fatal car crashes in Oxnard. Of these, 9 total vehicles and 15 total persons were involved. Two of these crashes involved drunk persons.
How Are the Road Infrastructure and Bridges in Oxnard?
The city of Oxnard has building & engineering, planning, code compliance, and similar divisions that work to make improvements to road infrastructure and bridges. In recent years, one of its key products has been the expansion of the Port of Hueneme, thanks to a United States Economic Development Administration (EDA) grant. This money has gone toward resurfacing over 13 acres of harbor space and other improvements to docking areas.
Get a Quote for Car Insurance in California Today!
Minimum Requirements in Oxnard
California is an "at-fault" state. This means drivers determined to be at fault for the accident are expected to cover their own medical bills, income losses, and other related expenses. Your liability insurance will go towards the other driver's expenses – up to your coverage limit. As a result, the state sees a lot of litigation, making it even more important to find the best car insurance in Oxnard.
Here are the state minimum liability requirements for California:
When leasing a vehicle, be sure to inquire regarding comprehensive, collision, and property damage liability required from the finance company or lender. Some finance companies will ask that you carry higher liability limits than state minimums to preserve their vehicle's residual value.
What Are the Penalties for Driving Without Insurance in Oxnard?
All California drivers caught driving without insurance will face headaches. First-time offenders can expect to pay a minimum fine of $100, with higher fees and assessments for second or subsequent offenses within a three-year period up to a maximum of $500.
However, unlike other states, every California fine comes with a penalty assessment that takes on a certain dollar amount for every $10 in fines. A simple $200 fine could end up costing $900 or more, depending on penalty codes used.
Additionally, all California drivers caught driving without insurance are expected to file for SR-22 insurance, which is needed to reinstate a suspended or revoked license. SR-22 insurance rates are considerably higher and must remain on file for three years.
California requires all insurance companies to report lapsed coverage to the state. Even a one-day lapse in coverage could have you subject to fines and a suspended license/registration. Be sure to stay covered under the right car insurance policy for your needs.
Factors Allowed in Oxnard Car Insurance Rates
One factor insurance carriers take into consideration when determining your rate is your zip code. A certain geographic area could have a high claims history, higher number of vehicles stolen, injury claims, and similar activity. All of these factors result in higher premiums paid.
Remember, the lower your risk profile, the lower price you pay in premiums. Expect urban or densely populated areas to pay higher rates than rural or sparsely populated areas. Other factors the insurance company takes into account include:
Driving record and claims history
Physical location
Age
Marital status
Type of vehicle
Keeping a safe driving record and regularly calling your insurance company to determine discount eligibility is your best bet to paying lower rates.
Discounts for Car Insurance in Oxnard
There are many ways to save money on car insurance in Oxnard. Insurance companies do not set rates; the state does that to make sure the playing field is level. However, insurance companies do offer discounts, which can help lower the amount you pay every month.
Savings can come in the form of:
Our recommendation is to call your insurance company every six months to receive important information and see what discounts you may be able to get – and especially if your life circumstances change. It's always convenient to understand your coverage options and get the best price!
Get a Quote for Cheap Car Insurance in Oxnard Today!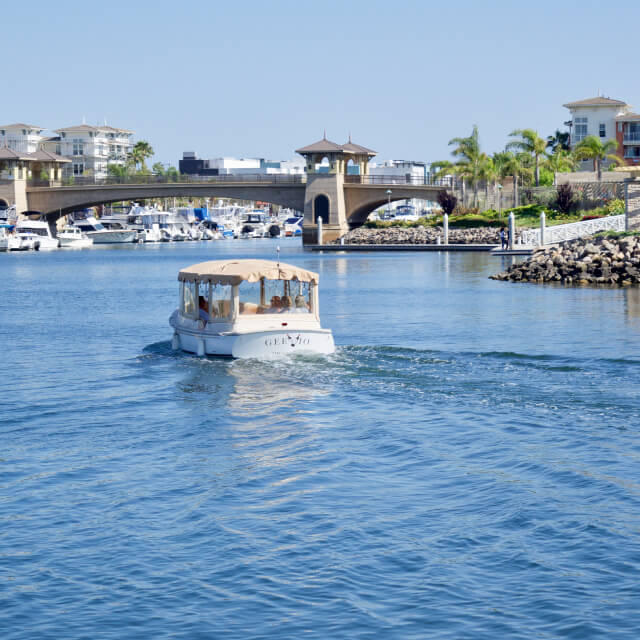 State law requires all drivers to carry car insurance. Freeway Insurance is ready to help you find the right policy.
To get started on a quote, visit Freeway Insurance online, visit us at an Oxnard office near you, or call us at (800) 777-5620 to speak with one of our friendly agents today.
Select a Product or Service to request a quote
Ready to Get a Quick Quote?