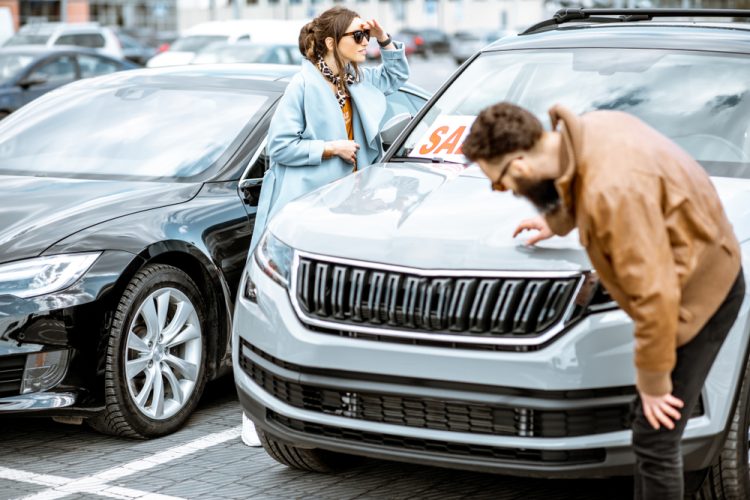 It's hard to believe the Nissan Altima has been around for 20 years and continues to be a popular choice among car buyers. In terms of reliability, especially in the used car midsize sedan category, the Altima falls just slightly behind the Honda brand. However, second place in the United States is not a bad spot when the vehicle is on its sixth generation.
Just as with almost any automobile that's been on the market for 20 years, there have been some years when troubles plagued the Altima. If you are in the market for one of these popular sedans, keep reading to learn which year models to avoid. And while you are researching the right used vehicle, let us help you research the best car insurance.
Factors Influencing Reliability
Everybody wants a reliable vehicle. Not everybody wants to do the necessary maintenance to help encourage that reliability. It's true that some cars just tend to roll off the line with more than their fair share of problems, but owners can certainly help avoid that by following the manufacturer's recommended maintenance schedule.
Other factors to consider (especially if purchasing used) include:
Time between repairs: A vehicle's repair history is a great way to find out if a car you are looking at has been to the repair shop a little too often. Also, checking owner forums online may alert you to a repair shop frequent flyer.
Gas mileage: Is the car getting good gas mileage? Often, poor gas consumption is a telling sign of other issues that may not be so obvious.
Engine lifespan: Does this car possess an engine with a shortened lifespan? You can ask your search engine to bring up engine problems on the car you are looking at to find out if it's been the subject of an engine recall.
Design Changes and Updates
Over the years, Nissan has made many design changes and updates to address prior issues with the Altima, plus to increase safety and the coolness factor with new technology and innovations.
Sixth generation: Now in its sixth generation (2019-2023), the car has a longer wheelbase for a smoother ride, all wheel drive, and ProPilot Assist semi-autonomous driving system, among others.
Fifth generation: The fifth gen cars (2013-2018) came out with improved mileage, but got customer complaints of low power and high-noise levels, as well as issues with the continuous variable transmission.
Recalls and Known Issues
The Altima has had 55 recalls over the years, as well as some known issues that were not addressed with a recall. Model year 2002 and 2013 have the dubious pleasure of being the years with the most recalls and complaints.
Excessive oil consumption is an issue that has reared its head on several of the problem child Altimas over the years. That and catalytic converter failure put the 2002 year on the list in second place. Taking the unfortunate first place is the 2013 for problems with the CVT and transmission failure.
Other known issues through the years include:
2019: tire failure
2013-2018: hood latch releasing
2013, 2015, 2016 and 2019: fuel leaks
Some Nissan Altimas have the notorious Takata airbags, such as the 2014 model. A more serious airbag defect affects the 2013-2016 Altimas, and causes airbags to fail in a crash.
Technological Advancements
Japanese automaker Nissan mostly gets high praise for its responsiveness to problems, as well as for its overall score of manufacturing safe cars. The newest cars to hit the market in 2023, offer increased comfort and safety features. Some of these include the ProPILOT Assist system, which kicks to help reduce driver fatigue on long trips and the Safety Shield 360, which includes automatic emergency braking, pedestrian detection and more.
Common Problems with Nissan Altimas
As we've discussed, common problems over the years have centered around the CVT when it was first introduced, the hood latch and engine failure on certain year models. Overall, the Altima continues to receive a high score on reliability.
Engine Problems
The biggest problem with engine failures in this model were with the 2002 year. In fact, Car Complaints put this vehicle on its "Avoid Like the Plague" list. Known complaints about engine problems included excessive oil consumption, catalytic converter failure and exhaust system failures. One of the biggest problems is the cost to repair the oil consumption issue if you are out of warranty: more than $3,000!
Transmission Issues
Nissan has faced ongoing issues with its CVT transmission. A class action lawsuit for owners of 2013-2016 Altimas was settled after safety issues arising from the rough, shuddering and, more importantly, hesitation when pressing on the gas. Unfortunately, model years 2017-2021 still have customer complaints around the transmission.
Suspension Concerns
Your kids might think it's fun to have a bad suspension as you bounce merrily down the road, but it's not a good thing. It's seems that quite a few Altimas in colder states were subject to a service campaign (not as comprehensive as a recall but still an offer to fix for free) after the frame became rusted from salt used to ice snowy roads.
Electrical Problems
Fuses and relay switches aside, the Altima has seen its fair share of complaints across the years about power windows that stop working and cars that won't start. Most of the electrical issues are resolved by the time this sixth gen model came off the line.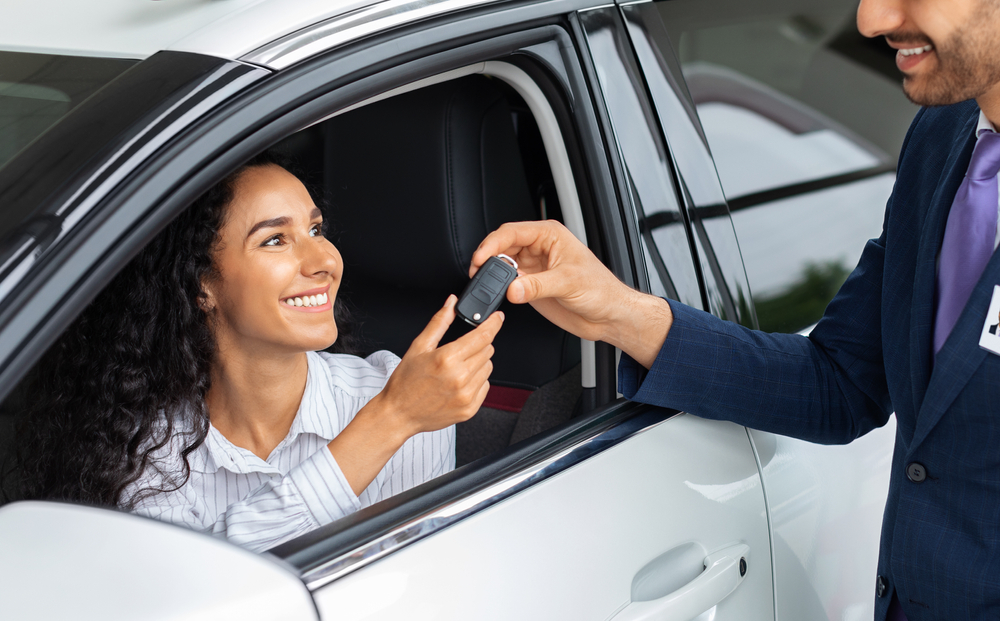 What Year Nissan Altima to Avoid
If you are in the market for a used vehicle and you want a reliable car, you'd be better off avoiding these earlier models of Altimas and going for a newer model.
2002 Nissan Altima
In terms of reliability, this year is not one of the worst. Many people complained of excessive oil consumption, catalytic converter failure, and exhaust system problems, but most owners gave the car a 4.3 out of 5 rating, which is higher than a lot of used vehicles.
2009 Nissan Altima
This version came with complaints about a steering wheel lock, which kicked in at the worst time and prevented drivers from having proper control. Repair costs for this issue are estimated at over $900. Another concern is the whining noise that increases as with acceleration.
2013 Nissan Altima
Consumer complaints include a faulty CVT (continuous variable transmission) system, which may require a driver to pull over and restart the auto. This repair can cost more than $3,000 since these cars are out of warranty. This model was also part of a class-action lawsuit including the 2013-2016 Altimas over these faulty CVTs.
The climate system may have issues in some of these models and others report the compressor rubbing against the frame, which accelerates wear and tear. This comes with repair costs of $1,200.
Additionally, the 2013 is part of a generation that presents a fire risk due to a fuel leak, along with problematic hoods and doors that fly open without warning.
2016 Nissan Altima
This model received a dismal overall 1 out of 5 reliability rating from owners mainly due to the CVT transmission, according to Consumer Reports. If you end up buying one of these and it develops issues, you can expect an average cost of around $4,000 to replace the tranny.
Various years
As with many automobiles on the market, the Altima has mostly good years with a few small issues and some whopper years you should steer clear of no matter what. Despite a manufacturers best efforts, there's always some rogue part that doesn't rear its head until the vehicle has been on the road in real-world situations. Here are few issues with various older models.
2008-2010: Issues with the electronic steering column lock in push button Nissans and Infinities. Nissan agreed to a service campaign to fix this issue for free in the 2009 and 2010 models.
2002-2006: Rusted floorboards that sometimes aren't visible under the carpeting until there is a big hole in the bottom of your cabin. Cost to repair is around $4,000 – much more than this older model is worth.
2013-2015: Low beams are very low (dangerously so, according to owners). It's a problem Nissan is aware of but so far, the National Highway Traffic Safety Administration (NHTSA) has not issued a recall. Fixing it yourself may cost between $800-$1,000.
Which Nissan Altima Models are Safe to Buy Used?
So, after all that scary stuff, the good news is there are some older Altimas that are surprisingly well worth their price and have a high level of owner satisfaction on the reliability scale. Here are the best years for the used Altima.
2005 Nissan Altima
If you are looking for a dependable midsize sedan that won't throw the check engine light at you the minute you buy it, consider the 2005 model. This auto receives high praise from owners who report it lasts well beyond 100,000 miles. Although it doesn't have the modern safety features, it still comes with front and side airbags, as well as anti-lock brakes. Fuel efficiency is EPA-rated at 24 mpg in the city and 31 mpg on the highway. You can pick one up for between $3,000 and $4,000.
2011 Nissan Altima
Looking for a sportier set of wheels to tool around town? Consider the 2011 model, which has only 78 complaints and will cost you around $6,000 to $8,000. This early model gives the feel of luxury you've come to expect from a nice midsize sedan. You'll probably have access to a nav system with a rearview camera, Bluetooth capabilities and sharper handling that most drivers appreciate.
2020 Nissan Altima
Consumer Reports gives this option a 5 out of 5 reliability rating – higher than BMW 5 Series, Honda Accord and the Toyota Camry. It offers top-of-the-line gas mileage and a quiet, comfortable ride in various terrains. It's available in a 2.5-liter and a 2.0-liter engine choices and, according to EPA ratings, gets 28 mpg in the city and 39 on the highway. These are available in the $23,000 to $26,000 range.
How to Make Sure You Don't Buy a Lemon
You may end up buying a used vehicle with problems without knowing. One good way potential buyers can avoid this is to do their research so they can make an informed decision. Other tips include:
Get a vehicle history report from the current owners or the dealership.
Inspect the car thoroughly, inside and out. Have a trusted mechanic take a look under the hood.
Beware of a vehicle that is not in good condition.
Take it for a test drive.
Read what others have said in online forums about their vehicle.
Research the average repair cost.
Maintenance Tips
The good news is that, in many cases, you are what is standing between your Altima and costly repairs. As with any vehicle, new or used, performing timely and regular maintenance helps keep your car out of the repair shop. Check your owner's manual to find out how and when to get or perform service and what products to use. Drive with care and avoid putting your vehicle in situations that may cause damage.
Informed Decision-Making When Buying a Used Car with Freeway Insurance
Buying a used car can be a tricky proposition. Even purchasing a new car off the low comes with risks of breakdowns. By doing your research and keeping up with maintenance, you can avoid a lot of these stressful situations and damage to your bank account. Researching the best insurance options is also a good idea. Check with Freeway Insurance to find affordable insurance for your Altima. Give us a call at (800) 777-5620, get a fast and free car insurance quote online or stop by one of our convenient locations.
Ready to Get a Quick Quote?