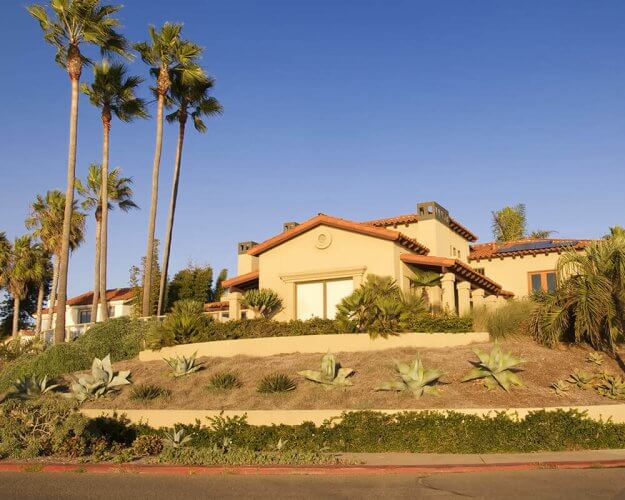 Many SoCal homeowners were shocked to find out that their homes were being dropped from AAA of Southern California. Homes in areas that are prone to wildfires, along with their neighbors, just got hit with a sudden 30-day notice that their policies were going to be cancelled.
The cancellations may be due to the fact that California is seeing an increase in temperatures over the years, and hasn't shown signs of cooling down. Although California's 3-year drought ended in 2016, average yearly temperatures are rising steadily. Just last summer, California saw the hottest summer in its history, breaking its previous record in 2016, just one year before. It's likely that the summer of 2018 may be the hottest yet.
Although AAA said the homeowners subject to non-renewal were less than 1% of its policy holders, former members are still affected and were shocked, with much to say. In Poway, CA, just 30 min. away from San Diego, homeowners expressed their disappointment and frustration regarding the sudden cancellations.
"I felt abandoned," said Chuck Daniels, Poway resident, "After paying premiums for that long, never even turning in a claim, after all that time, and then they just drop you. You feel abandoned." Daniels' policy was cancelled shortly after a photographer from AAA came to take photos of the property a month prior.
Earlier this year, Southern Californians got an early preview of what might be to come for the summer. The Thomas Fire ripped through Santa Barbara and Ventura County in December of 2017 and was not fully contained until March of this year. The devastating fire left 280 structures damaged and 1,063 structures destroyed entirely.
This week, much of Southern California saw highs in the triple digits. Los Angeles had a high of 106 today, San Diego region will see highs of up to 113 during the weekend. Looking at the state's condition as a whole, California is seeing a total of12 wildfires as of today, five of which are in Southern California.
AAA released a statement about the recent cancellations. Part of the statement by Jeffrey Spring, Corporate Communications Manager Automobile Club of Southern California reads as follows:
"Over the past few years, we saw a need to re-evaluate our exposure to future catastrophic fire events. Based on that evaluation, we must take steps to remove homes that present the highest exposure to wildfire."
Even with California homes being at high-risk due to fires, Freeway Insurance has has affordable homeowners insurance rates rates, regardless of where you live. You can shop and compare renters insurance quotes too. Go online or call (800)777-5620.
Ready to Get a Quick Quote?