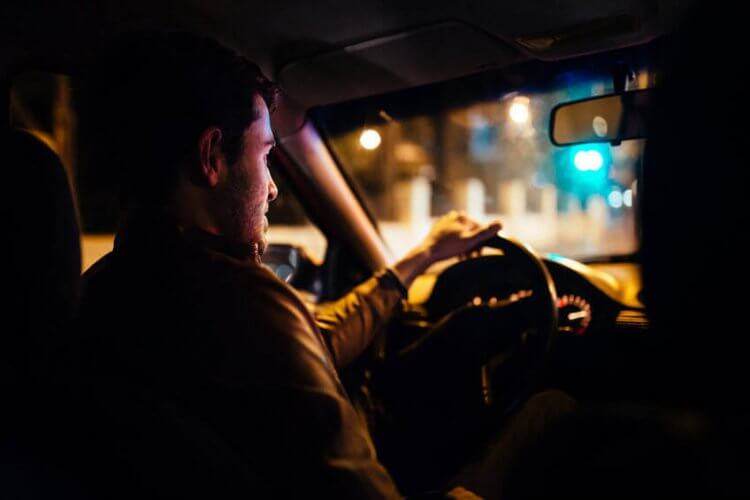 While night driving can be a risky activity almost anytime, throw in some hazardous weather conditions and the danger increases even more. Getting behind the wheel at night during the winter months can often result in some white knuckle trips, no matter how short. Whether you're dealing with high winds, heavy rain, or snow – if you're driving at night – you have to adjust your driving, accordingly, or factors like decreased visibility, along with treacherous conditions, can multiply your odds of an accident. And, that could only lead to one thing – higher auto insurance rates.
There's absolutely nothing wrong with being a little extra cautious in order to keep you safer while driving at night. Your life, the lives of your family members, and those of other drivers could depend on it. If you normally don't believe it until you see it – here are a few facts for you to digest: according to the National Safety Commission (NSC), despite nighttime driving accounting for only 23 percent of vehicle miles traveled during the day, over 50 percent of all recorded fatalities for vehicle occupants 16 years of age and older occur between the hours of 6 p.m. and 6 a.m. And, those aren't even winter night driving statistics.
Of course, the more awareness you have…the better off you'll be. But, this isn't like finding the cheapest auto insurance. It's important to take the hazards of night driving seriously, so you don't become the victim of an avoidable accident. Below a few bits of information you may want to consider to lower your risk:
• Be aware of diminished vision – In case you haven't noticed, your eyes work differently at night than in the daylight. Although at night your peripheral vision improves minimally, focusing on objects ahead, especially on a rain-slickened road. With the reflection of headlights and taillights bouncing off the asphalt, anyone can have a problem seeing properly, regardless of age.
• Don't get ahead of your headlights – This basically means you're driving too fast for your headlights. Generally, you can't see as far ahead at night. And, in a rain storm or shortly after, when the asphalt reflects every light out there, center lines can be extremely hard to see, thereby, increasing your odds of an accident. Also, keep in mind that on wet pavement, should a dangerous situation suddenly appear on the road in front of you, it could very well be too late to take evasive action to avoid it. Hitting the brakes hard will, in all likelihood, cause you to slide into the hazard or lose control.
• Don't drive at night if impaired – You should heed this one day or night. The fact is, many motorists driving at night, typically, don't make wise decisions. Fatigue, drowsiness, or the use of drugs or alcohol, mixed with hazardous road conditions at night, and you've got what a deadly cocktail. One that can often lead to serious injuries or cost innocent lives.
To make matters worse, NSC statistics show that 66 percent of nighttime vehicular fatalities were caused by drivers and occupants not wearing their seat belts, good weather or bad. With sobering facts such as these, exercising extra caution when driving at night during winter months, when the weather can be quite nasty, makes a lot of sense. In the end, your safety and the safety of others could depend on it.
You may also want to exercise a little extra caution when it comes to your premiums by making sure that you're getting the best rate on your auto insurance. Why not get a more affordable car insurance quote today?
Do you use extra caution driving at night when the weather is bad? Feel free to share your thoughts in the comments section below.
Ready to Get a Quick Quote?