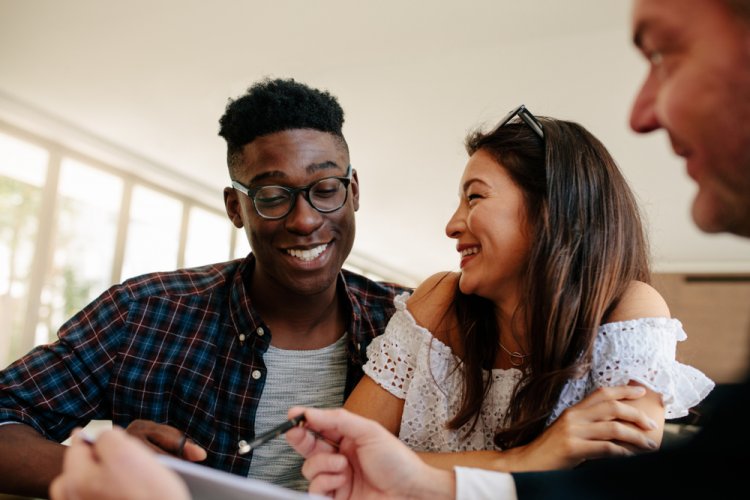 Renting for the first time is an exciting rite of passage. You can't wait to have the freedom that comes with your first apartment, but you should also understand that you will take on more responsibility. Find out what to look for when renting an apartment, so your first rental experience goes smoothly. This first apartment checklist will put you on the right track for success. Then you'll be sure to have a blast while living in your first apartment.
1. Create a Budget
Before moving into a new apartment, you need to create a budget. The budget should detail how much you can spend on your rent, décor, utilities, and more. Make sure that your rent and utilities aren't more than 30 percent of your gross income. If it's any higher, it will be hard to keep up with your payments.
2. Look at the Apartment Before Renting It
The internet makes it easy to take virtual tours of rentals. However, you should always see the rental in person before agreeing to live there. When you visit, turn on the faucets, try the air conditioning and heating, and check the appliances. Also, pay attention to the overall environment. Do you hear a lot of noise outside, or is it quiet? Are the neighbors friendly?
3. Read the Lease
Renters have a terrible habit of glancing at the lease before signing it. Whether you are renting for the first time or the 10th time, you need to spend time reading your lease. It contains essential information about the rules and guidelines and also outlines your rights at a tenant. Once you read and sign it, get a copy of it for safekeeping.
4. Use a Rental Walkthrough Checklist
People who are renting for the first time often forget to follow a checklist when walking through the apartment. If your landlord doesn't provide a rental walkthrough checklist, create your own with separate sections for each room. Write down the condition of the:
Floors
Walls
Ceilings
Doors
Windows
Screens
Shades or blinds
Closets
Light fixtures
Outlets and light switches
Lightbulbs
Keep the rental walkthrough checklist someplace safe so you can look at it before moving out.
5. Get Renter's Insurance
This is one of the most crucial tips for renting an apartment. Renters insurance will cover you if your belongings are stolen or destroyed in a disaster, like a fire. While your landlord's insurance will cover the structure, renters insurance will cover your stuff. Also, policies are relatively cheap, so you can easily fit one in your budget.
Get Quotes for Renters Insurance
If you follow these tips, renting for the first time will be a breeze. You will get to enjoy the freedom of renting a place without the stress that many first-time renters face. You can alleviate even more stress by contacting a licensed insurance agent to get quotes on renter's insurance. The agent will help you compare policies and choose the best one for your needs.
At Freeway Insurance, we can help you find the perfect renters insurance policy for your needs and budget. Start your free quote online, over the phone, or at one of our offices near you.
Ready to Get a Quick Quote?