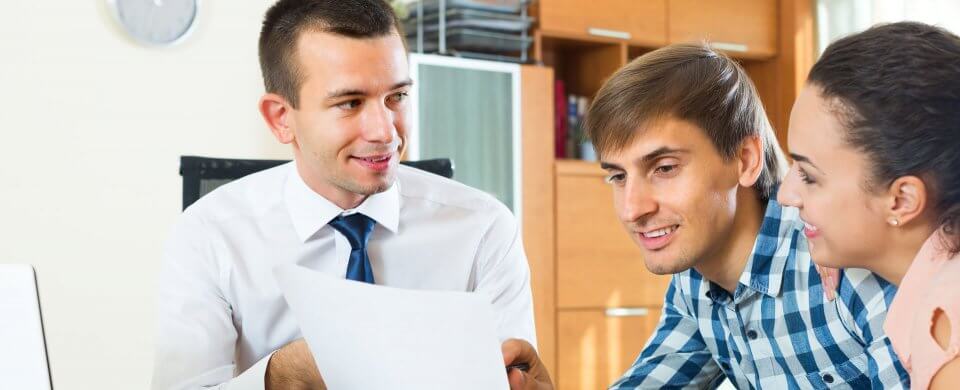 Auto insurance responsibilities are the same for every state, right? Wrong – each state has different rules, regulations and coverage requirements. Most importantly, there are different coverage options to consider that can protect you and your family. Even one mistake can cost you thousands of dollars. Make sure that you have proper insurance protection by talking to your auto insurance agent. Agents are trained and licensed insurance professionals. Their job is to work with you to meet your specific needs with a cost-effective insurance program to protect your assets.
Here are 10 reasons why you should stay in touch with your agent:
1. Shop 'til you drop – your rates
Auto insurance companies are continually changing their rates, and if you are just "renewing" with your current insurer, you may be missing out on savings.
• An auto insurance broker can lower your rate and improve your coverage by shopping your account to multiple insurance carriers that will compete for your business
• Ask your broker to shop your account before every renewal. This will ensure you are receiving the best coverage and rates for you and your specific situation.
2. Changing Coverage
Insurance can be confusing.
• What limits of insurance does your specific state require?
• What coverage should you select?
• Should you purchase roadside service?
• What about rental car coverage?
• Do you have uninsured motorists coverage?
• Did you know that purchasing "liability only" does not cover you for comprehensive or collision?
The list goes on, but a licensed agent can explain your coverage options and what to do in the event of a claim.
3. Payment Dates
Call your agent to ensure you have the correct premium payment due dates for your policy.
• If you miss your payment, your policy may be cancelled.
• Reinstatement guidelines vary by insurance company, and may be costly.
• An insurer may even opt not to reinstate, which would mean a new policy is required.
• If your policy is cancelled, you may incur DMV fines, which can lead to license or registration suspensions if those fines are not paid.
4. Information Updates
Getting the correct and updated information to your agent regarding your risk profile is extremely important.
• Notify your agent if a child gets a permit or someone moves out of the household.
• Some insurance carriers require any operators, whether they are licensed or permitted, to be listed on the policy.
• Notify your agent about license status changes to prevent any issues if a claim should arise.
• Some insurance companies consider it a misrepresentation if you neglect to disclose all household members. If an undisclosed or unlisted operator is involved in a claim, the claim could even be denied for that reason.
• Contact your agent about any life-changing events and also update your contact information.
5. Discounts
Certain information can affect your premium.
• Buying a home, obtaining a checking or savings account, or even signing up for an email account can save you money.
• Check into discounts for paperless billing and electronic funds transfer.
• Check into discounts if you have taken a defensive driving course.
• Does your child qualify for a good student discount?
• Have you recently retired? Some carriers base rates on miles driven, so if you no longer have a daily commute, you may qualify for a low mileage discount.
6. Risk Management
Before each renewal, a full analysis of your coverage will ensure that all available discounts have been applied and you have the right coverage in place as your life or financial situation changes.
7. Loss Prevention
Your agent can give advice on how you can prevent claims before they happen. Agents are excellent risk managers who have important tips on how to protect your family and your assets.
8. Claims
Claims happen, and they can really turn your world upside down. Your insurance agent can assist with the filing of claims and walk you through the process. Agents can also act on your behalf during this difficult time to ensure your carrier responds quickly and you receive your claims payment in a timely manner.
9. Liens
In most cases, the purchase of a new vehicle is financed, which means the financing bank must be listed on the car insurance policy as a lienholder.
• When the lien is paid off, it is important for you to call your agent so he or she can remove the lienholder.
• If there is a claim, any claims checks can go directly to you instead of being cut to both the bank and the customer.
10. Vehicle Shopping
Your agent can assist you when you are shopping for a new or different vehicle.
• Check with your agent before purchasing a new car to obtain the cost to make the change, and the cost of any additional coverages you'd like to consider.
• Your agent can also advise which vehicles have a higher safety rating, which can impact insurance rates.
If you're not insured by Freeway Insurance, chances are, you're paying too much for your auto insurance. Request a free car insurance quote online or over the phone at 800-777-5620 today and find out how much you can save.
Ready to Get a Quick Quote?