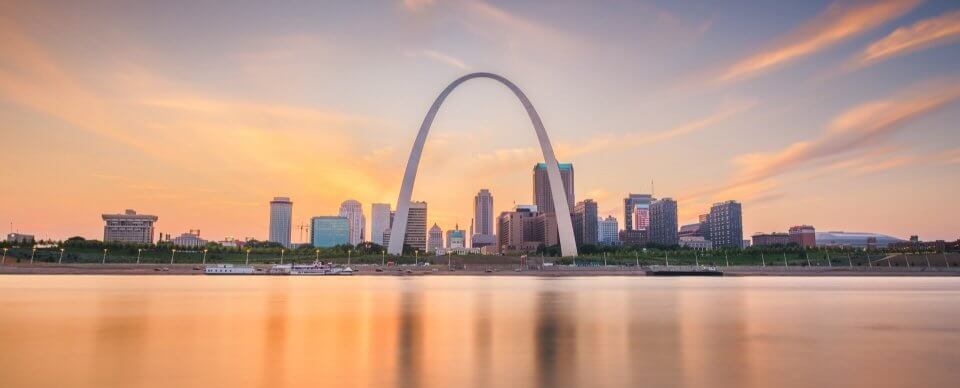 When it comes to the "Show Me State," driving is the primary means of transportation. Therefore it is important to know the laws when it comes to car insurance.
Missouri is considered an "at-fault" state, which means any driver who causes an accident will be responsible for paying for the damage and injuries that result. This is why it is necessary to have Missouri auto insurance.
What are Missouri Car Insurance Requirements?
Missouri car insurance laws dictate that drivers are required to have two types of car insurance: liability insurance (including bodily injury and property damage) and uninsured motorist coverage. The car insurance requirements for the state are the minimum limits of:
Bodily injury liability: $25,000 per person, $50,000 per accident
Property damage liability: $25,000 per accident
Uninsured motorist coverage: $25,000
Liability coverage helps to pay for the accidents you cause. Bodily injury liability would pay for the other person's injuries and property damage liability would help to pay for damage to their car or property, such as their home or a fence. On the contrary, uninsured motorist coverage would help to pay for your injuries and the injuries of your passengers if another driver caused an accident and they were uninsured.
Are the State Minimum Requirements All the Coverage I Need?
If you are seeking cheap auto insurance, Missouri state minimum policy limits would likely be the most affordable option; however, you should be confident you have enough coverage to protect you and your assets.
If you are involved in an accident that exceeds your limits you will be required to pay the remaining balance out of pocket.
How Will My Premiums Be Determined?
Premiums are determined by a number of factors including:
Coverage and deductible amount you select
Make and model of your vehicle
Driving record
How your car is used
Where you live
If you have multiple vehicles or multiple insurance policies
You should keep all of these factors in mind as you are obtaining and comparing car insurance quotes.
Missouri drivers are also eligible for a number of insurance discounts. Be sure to check that you are getting every possible discount before you choose an insurance provider.
Penalties for Driving Without Car Insurance
Missouri laws dictate that any driver who fails to demonstrate proof of insurance upon request can face one of the following penalties:
A four-point conviction on the driver's driving record.
An order of supervision on the driver to ensure that they maintain liability insurance.
A suspension of the driver's driving privileges.
The first order of suspension that a driver receives will be a 0-day suspension with a $20 reinstatement fee; a second suspension results in a 90-day suspension with a $200 reinstatement fee; and the third suspension and any subsequent orders will result in a one-year suspension and a $400 reinstatement fee.
If your license is suspended or revoked in Missouri, you may be required to obtain SR-22 insurance. An SR-22 is a form that is filed with the state that demonstrates proof of liability insurance. If your license was suspended for driving without insurance or other risky behaviors such as a DUI, you will be required to maintain SR-22 insurance for two years once your license is reinstated.
It is important to note that not every insurance company will file an SR-22 on your behalf, so be sure to ask this question early on as you are obtaining car insurance quotes.
Missouri car insurance rates are more affordable on average when compared to other states in the country so why run the risk of facing a penalty or causing an accident you can't afford. Do your research and you can find an insurance policy that works for your needs and your budget.
Looking for Missouri car insurance coverage? Freeway Insurance can help. We compare rates from top insurance companies to get you the best coverage at the lowest available price. Request a Missouri car insurance quote online or over the phone today by calling (800) 777-5620.
Ready to Get a Quick Quote?