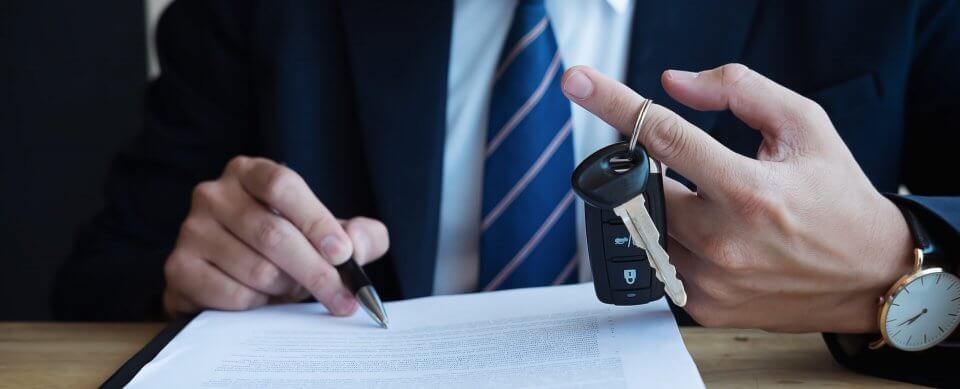 At some point, most people will need to rent a car. When you do, you'll be offered rental auto insurance coverage. So should you take it? The answer, unsurprisingly, is "maybe." The first question to ask yourself in order to decide is, "Does my insurance cover rental cars?"
Does Car Insurance Cover Rental Cars?
Whatever auto insurance you already carry will usually include coverage for a rental, as long as it is for personal use. In addition, health insurance would cover your own injuries in an accident, and homeowners or rental insurance will cover your personal items. So your decision to purchase rental car insurance or not will largely depend on what type of coverage you currently have.
If you have rental car reimbursement insurance, your insurance will cover your rental when your car is in the shop following a covered event. This is not the same as insurance on a rental car.
Types of Rental Car Insurance
In order to decide if your current coverage is adequate or if you should opt for additional coverage, you'll want to know what kind of insurance is available. There are four types of insurance that the rental company will offer.
Liability – Required in most states. If you have car insurance, you already have liability coverage. You should consider this coverage if any of the following apply:
You don't have a car, and so you don't have car insurance.
You want to avoid filing a claim with your own insurance company in the event of an accident.
You want more liability coverage than you currently carry.
Loss-damage waiver – Not actually insurance, per se. This waiver means that you aren't financially responsible for damage to the car or if the car is stolen. This waiver usually also waives the company's right to charge you for "loss of use." It's a good idea if:
You don't have comprehensive/collision coverage.
You have a high deductible.
You don't want to file a claim with your own insurance company.
Personal accident insurance – If you're injured in an accident, this pays your medical bills. If you have health insurance and your auto insurance includes personal injury protection (PIP), you probably don't need it. However, if you have a high deductible on your health plan, this coverage can help.
Personal effects coverage – Pays to replace your personal items if they are stolen from the rental. Homeowners or renters insurance will usually cover these items, so consider this coverage if you don't have homeowners or renters insurance or, once again, if you have a high deductible.
What if My Credit Card Provides Rental Car Insurance?
Many credit cards offer insurance coverage for rental cars, so be sure to check if yours does before you rent. It's important to know what is covered and what isn't, so check what your credit card policy includes.
As a general rule, most cards don't cover personal injury or liability. If you don't have health insurance or auto insurance, getting the rental personal accident insurance and liability is a good decision.
What About Rentals Abroad?
If you're traveling outside the U.S., your personal policy probably won't cover you. Some policies do cover you in Canada and may include limited coverage in Mexico, so once again you'll want to check before you go. As well, you should check to see if your credit card offers rental coverage in foreign countries.
If you don't have insurance that will cover you on your trip, contacting the U.S. embassy in your destination country is a good way to find out what insurance is required for rental cars, but be aware that in some countries the minimum requirement may be insufficient for your needs.
If you do need additional insurance, you might save money by not purchasing it through the rental agency. In many countries you can purchase rental insurance – in some countries called "car rental excess insurance" or "car hire excess insurance" – through an outside insurance provider. You can even purchase your car hire insurance/excess insurance online before you leave.
So in short, your personal insurance policy probably does cover your rental, at least domestically. Still, there are a number of reasons the additional expense is worth considering.
Tired of overpaying for auto insurance? If so, request a free auto insurance quote online from Freeway Insurance and find out how much you can save. Or, give us a call at 800-777-5620 to get a quick quote over the phone.
Ready to Get a Quick Quote?