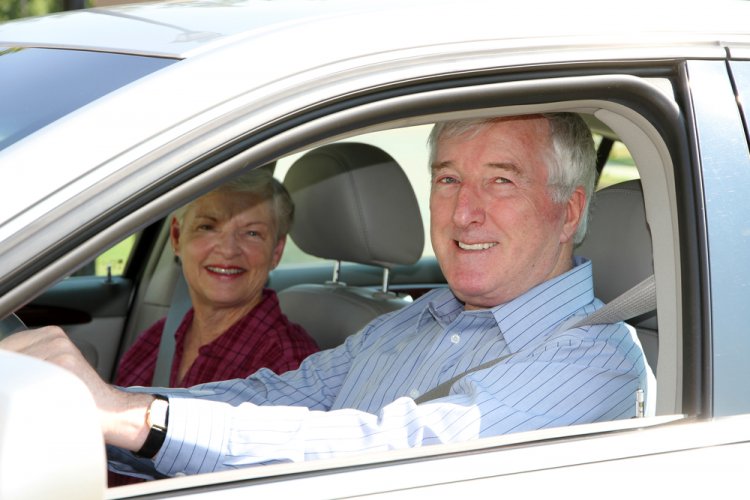 It probably feels like just yesterday when you sat behind the wheel for the first time. But now that you're a senior citizen, so many things have changed, especially when it comes to automobiles.
One thing that hasn't changed is that you need good car insurance before you drive anywhere. But when you're a senior citizen, it can be difficult to find a good insurance carrier. And many seniors have insurance policies that weren't really designed with their lifestyles in mind.
Today, we're going to walk you through which car insurance is best for senior citizens and which types of policies you need to protect yourself and your family – and give you peace of mind.
Car Insurance for Senior Citizens
Before we go any further, we need to answer the big question: Why should senior citizens pay special attention to their car insurance? Or, in other words, why would you want to worry about changing insurance coverage and insurance carriers at this stage in your life?
One answer for this is that car insurance rates change over time. Sometimes, this works in your favor, like when your rates get lower when you are no longer a teenager. But when you are in your 60s and older, the rates will start climbing once more.
Another answer is that your life, and perhaps your lifestyle, have changed. When you have a family and a nice car, you may simply want better insurance than you had when you were younger and only had to worry about taking care of yourself and a cheaper, older vehicle.
Why Do Rates for Senior Drivers Increase?
Earlier, we touched on the fact that rates for senior drivers increase over time. But what is the actual reason for this?
Insurance carriers change their rates in reaction to potential risks of insuring drivers. This is why car insurance for teenagers is so high: This group is much likelier to get in a car crash, so their premiums must be priced accordingly.
And that brings us to senior citizens. According to research by the National Highway Transportation Association, fatal car accidents involving senior citizens jumped up 30% between 2009 and 2018.
In the eyes of insurance carriers, that means senior citizens are more likely to get involved in car accidents, and this leads to higher premiums. But with the help of the right insurance company, you can still get great coverage at affordable prices.
I'm a Senior Citizen, Will My Car Insurance Be Expensive?
Now you know that car insurance rates tend to be higher for senior citizens. And this might have you asking another question: Will my car insurance be expensive?
The honest answer to this question is maybe. If you stick with the same insurance carrier and type of coverage you had before, then yes. Your rates are basically guaranteed to go up.
However, our guide will walk you through how to lower your bill with things like insurance discounts. And we'll also walk you through how to shop around for a new insurance carrier. Between a new carrier and new discounts, you can help keep the cost of car insurance nice and low.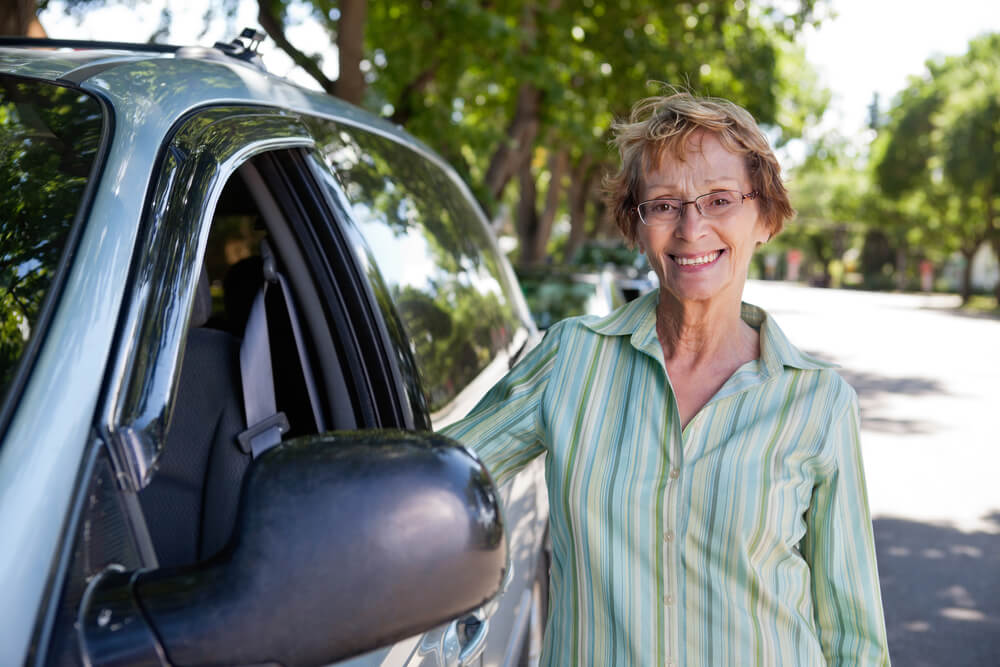 Are There Any Tricks to Getting a Lower Rate for Senior Citizens?
No matter your age, everyone who drives a car would like to pay less for their car insurance. But are there any tricks to help make that happen?
The first trick is one we already noted: You should call your insurance carrier and ask about possible discounts they offer. You may already qualify for discounts based on things like safe driving habits. And you may be able to get other discounts by completing a driver safety course or installing anti-carjacking devices in your vehicle.
Other discounts you may be able to access include ones for paying your entire premium upfront, instead of monthly, and paying online, rather than by using snail mail. Anything you can do to help your insurance company save money on administrative tasks may translate into savings for you.
Should Senior Citizens Shop Around for Car Insurance?
The tips above will go a long way toward helping you save on your car insurance premium. But for senior citizens, the best move to save on their automobile insurance will always be to shop around for the perfect insurance company.
Think about it this way: Every carrier you get a quote from may offer their own special prices and other deals. By getting quotes from many possible carriers, you give yourself many chances to save money. At Freeway Insurance, we do the work for you and get multiple carrier quotes so that you know you're definitely getting the best deal!
Will Major Life Changes Affect My Rate?
Previously, we noted that age is a factor that affects your car insurance premium. From teenage drivers all the way to senior citizens, age plays a part in how much you pay.
But there are other factors that also affect your rates. And in some cases, major life factors can lead to you paying a lower insurance premium.
For example, if you get a divorce, buy a new car, or purchase a new home, you should let your insurance carrier know. You should do the same thing if you move to a new area (even one in your existing city) or if your credit score improves.
Any and all of these changes can potentially lead to a better monthly premium. If you don't like what your existing carrier has to offer you, then use this as a chance to get a better deal from a different carrier!
Low-Cost Auto Insurance for Seniors
Now you know all about which car insurance is best for senior citizens. But do you know where you can find great insurance at an affordable price today?
Here at Freeway Insurance, we like to keep things nice and simple. To make things easy for you, Freeway Insurance can quickly and easily provide you with an online quote, or feel free to give us a call at (800) 777-5620. Finally, you can also visit us at an office near you.
Ready to Get a Quick Quote?