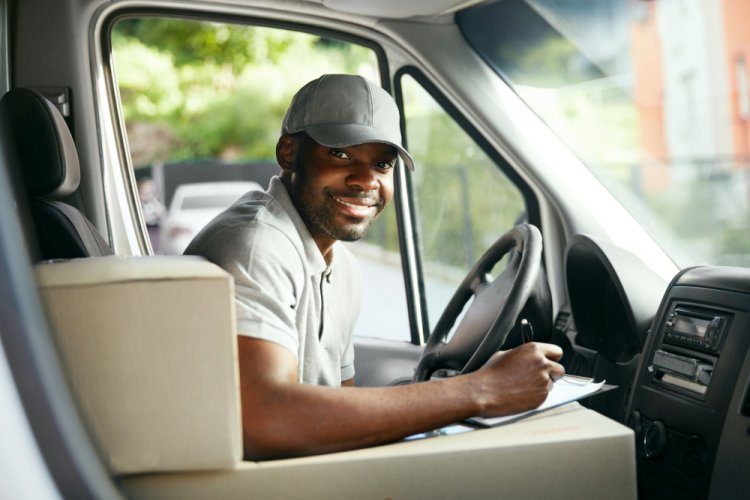 From the semi-truck driver whose doors accidentally open, leaving a trail of goods along the highway to the landscaper who damages a customer's property due to a dump truck malfunction, anyone who operates a truck for business purposes knows the potential damage that can occur on the job. Before you get on the road it is important to understand the basics of commercial truck insurance and the specific coverage you may need to protect your business.
Why Do I Need Commercial Auto Insurance?
Like a personal auto policy, a commercial auto insurance policy offers liability protection, vehicle protection and driver protection; however the difference between a personal policy and a commercial policy is that commercial insurance offers increased coverage to protect the larger risks associated with a business. These risks can become even greater if you own a business in the trucking industry or if you operate commercial trucks for your business as these heavy-duty vehicles can cause significantly more damage than a standard vehicle.
What Types of Vehicles Does Commercial Truck Insurance Cover?
Different trucking insurance companies cover different types of commercial vehicles, but standard commercial truck insurance companies provide semi truck insurance, dump truck insurance, flatbed truck insurance, tow truck insurance and box truck insurance, among others.
Commercial Truck Insurance Coverage Options
Some standard coverages on a commercial truck insurance policy are:
Liability insurance is the coverage that will help pay for property damage and bodily injury inflicted on another party resulting from an accident you caused.
Physical damage coverage refers to the insurance that will protect you if your vehicle was damaged in an accident. This includes collision insurance, which covers damage resulting from an accident with another vehicle or stationary object, and comprehensive insurance, which covers damage that results from anything other than a collision such as fire, theft or vandalism.
Commercial truck insurance also includes a number of coverage options that are specific to trucks such as:
Non-liability trucking insurance, which is coverage that would protect you if you if you were involved in an accident while using your truck for non-business purposes.
Motor truck cargo insurance, which is a coverage that would protect the freight being transported by for-hire trucking companies.
Trailer Interchange liability, which is the coverage that will protect a trailer that your vehicle is pulling if there is a trailer interchange agreement in place.
Garagekeepers legal liability insurance and on-hook towing insurance, which may be of interest to you if you seek tow truck insurance. If you are an auto body shop owner that tows cars to your shop, garagekeepers legal liability insurance will protect customers' vehicles that are parked on your property. If you operate a roadside service business you may be interested in on-hook towing insurance, which protects your customers' vehicles while they are being towed.
How to Find Affordable Commercial Truck Insurance
If you are looking for cheap truck insurance, begin by doing your research on what trucking insurance companies are out there and plan to get a number of quotes to compare prices.
Since commercial truck insurance can be expensive, it is important to understand the factors that determine your premium. These factors include your personal driving record; the driving records of your employees; where your trucks or kept and whether or not the location is safe; your liability requirements; the age and condition of your vehicles; and the area in which your company does business.
What You Need to Obtain Commercial Vehicle Insurance
Once you are ready to start getting quotes from different insurance companies make sure you have the following items to make the process easier:
Current policy declaration page
Driver's license numbers and driving history for all of the truck operators
The vehicle identification number (VIN) for each of your vehicles.
Be sure to report all of this information as accurately as possible to ensure you are obtaining realistic quotes. You should not only consider the premiums while obtaining quotes, but more importantly what the coverage includes and if the options fit the needs of your business.
Looking for affordable commercial truck insurance? Look no further than Freeway Insurance. Freeway Insurance has been helping businesses find affordable commercial truck insurance for over 30 years, and we can help you do the same. Request a free commercial auto insurance quote online or over the phone at 800-777-5620.
Ready to Get a Quick Quote?