How to Decide When to Buy a Car
Needless to say, buying a car is a major decision that can take a huge bite out of your monthly budget. Beyond the type of vehicle you've set your sights on, you also have to make a variety of other important decisions, such as whether to buy new or used, whether to lease, finance, or pay cash, what features you want and how what you choose will impact your car insurance premium.
Yet, there's another important factor car buyers often neglect. It's deciding when to buy. As a result, would-be buyers who don't avoid the 3 bad times to buy a car will usually end up paying more for their new ride.
To help you out, we've created a list of 3 of the worst times for you to throw your money down on a car.
1. Spring Is Not the Best Time to Look at a New or Used Car Purchase
While springtime is a great time to enjoy the nice weather, it may not be a good time to purchase or lease from a dealership. People are out and about – many with money in their pockets after cashing their tax refund checks. Dealerships know this and don't have to compete as vigorously to gain your business, so they may not offer the same discounts as they would during slower times of the year.
If you're looking for a prefect time to buy, the winter months and the end of the year tend to be good times to find discounts on vehicles. You've undoubtedly heard or seen commercials about "year-end savings events." When dealerships move into the next calendar year, they're trying to empty their lots to avoid a tax hit on current inventory and get rid of the past year models.
Of course, if waiting until the end of the year isn't an option, you might still get a much better deal on a vehicle should you buy at the end of the month, at the end of the quarter, or by visiting the dealership on a slower day (generally earlier in the week). Of course, buying a used car will typically save more money than buying new.
After that, you can take advantage of outgoing model sales and a lower sticker price when the dealership brings in the new models in late summer or early fall.
2. When Your Bank Account Balance or Credit Score is Low is a Bad Time to Buy a Car
Truth is – those with excellent credit have much more negotiating power when walking into an automobile dealership. And, having a large down payment can also up your game. Unless you drive in with a highly-desirable trade-in, be prepared to give a down payment equal to at least 20% of the price of the vehicle.
According to most car dealership sales people surveyed, a large number of consumers come into dealerships with bad credit more often than not. And, to complicate matters further, these same consumers rarely have a sufficient down payment.
Even more surprising – some consumers base what new car they want to buy on how they think their finances will be in the near future, as opposed to making their decision on their current financial situation and what they can actually afford at the present time. As a result, these buyers can end up with higher monthly payments than they can really afford, or they may not get approved at all.
And those in the market for a new ride also need to take into consideration that if they finance their vehicle, they'll most likely be on the hook for full coverage car insurance – the most expensive insurance option.
Interest rates also have a bearing. High interest rates means your car payment will be bigger. Low interest rates means you may get a better deal on your monthly payment.
3. Don't Buy a New or Used Car on Impulse
Buying a car should be a thoughtful process, not something done on impulse. Reason being – when you buy on impulse, you generally won't allow yourself the time necessary to completely think the purchase through. Let's face it, cars are a notorious impulse buy, and this isn't only because of clever advertising or crafty salesmen.
The new models you see in these dealerships and showrooms can be pretty enticing. Expensive cars that park for you – cars that brake for you – even cars that talk to you. Before you know it, you're pulling out your checkbook, without considering the impact on your monthly budget or auto insurance rates.
Remember, the second you drive your new (or used) car off the lot, it starts to depreciate in value. If you get home and two or three months later realize you've made a dreadful mistake, you most likely will not be able to recoup your investment. Taking time to make a purchase is one of the best ways to save money and stick to a budget.
If you need a car right away, be sure and research your options. Part of that should be checking to see what your car insurance costs will be on your new ride.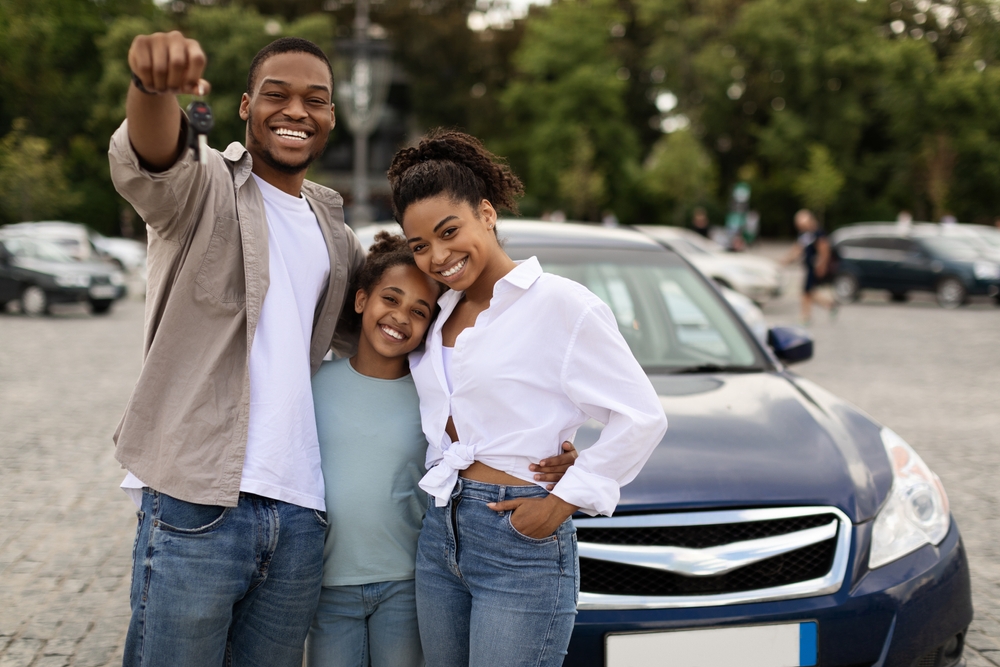 What Drives Car Prices Up or Down?
There are many factors that go into why that car you've got your eye on has suddenly increased or – yay – decreased in price. Things like a global supply chain disruptions, microchip shortages, a pandemic and car buying trends all play a part. Let's take a look at a few items that are driving the cost of vehicles.
Inventory Shortage: This applies to both new and used vehicles, but especially new. People who want a new car are willing to pay more since there's fewer cars. Consumer demand is on track, but there is less inventory. Dealers are taking note!
Low Production: It's not just the dealers who are taking note. Manufacturers are too. If they can make as much money – or more – and produce fewer cars, they're on board.
High Demand: It ties back to the previous two reasons. Because of a shortage in new, the used car market is booming – and the average price of a used car has gone up. It's basic economics of low supply and high demand.
Does Where You Buy a Car Make a Difference in Timing?
Up to now, we've mostly talked about buying a car from a dealer. But what if you are thinking about making a private sale from an individual or buying from a chain like Carvana? Does that change up when its a bad time to buy a car? Let's take a look.
Buying From a Private Seller
If you are looking for a good deal, private sellers tend to list their vehicles for sale whenever they need to make a change. There are some advantages and disadvantages to buying from an individual over a dealership. Car prices may be cheaper, but you won't get any guarantee. You may get a more complete vehicle history from an individual, but who knows if it is real or made up?
As far as the best time to buy from an individual, if they are replacing their car they may be shopping at prime times, such as end of the year. They may be ready to do a deal if they want to make use of marked down prices at dealerships. However, for the most part, there is no plus or minus to buying at all times of the year if you are going this route.
Buying from an Online Dealership
Make no mistake, companies like Carvana are still a dealership, so the main goal is to make a profit. Unlike a walk-in dealership however, there is typically no haggling on the sticker price. Still, buying before everybody else is still a good choice, so aim for around December and January.
Buying from a Rental Company
You may not have considered purchasing from rental car companies. But it's worth a look. Although the selection is typically more limited, these automobiles are generally well maintained and competitively priced. Because these companies tend to sell their stock at one or two years old, even though they may have high mileage they may still be under a factory warranty.
When is the Best Time to Buy a New or Used Car?
So, you've waited until it's past spring, you've made improvements to your credit score, your bank balance is ready for monthly payments and you didn't buy that new race car when you first saw it on the dealership floor. When exactly is the best time to lay down the money for new wheels to get a good deal?
Most experts recommend waiting until close to the end of the year to get the best deals. Dealerships need to empty the lots since they have to pay taxes on the inventory still there at the end of the year.
Luckily, the car buying process has changed somewhat and online research has become a key ingredient for most consumers. According to data published by CNBC, the average person now only visits 1.6 car dealers compared to 10 years ago when visiting five dealerships was the norm.
Researching different used or new vehicles before you head out to take a test drive will help you choose a car that best suits your needs – and you'll have a better understanding of all the costs involved.
Find Affordable Car Insurance Online Today
At Freeway, we are here to help you make the best decision when it comes to protecting you and your family on the road with affordable car insurance. Get a fast and free car insurance quote online, give us a call at (800) 777-5620 or stop in one of our convenient locations.
Ready to Get a Quick Quote?