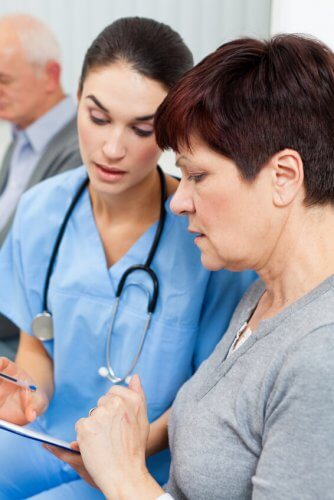 If you're a New Yorker and you still haven't signed up for Obamacare health insurance under the affordable care act, you're in luck. State officials announced today that you'll have a few more days to finish up the application process – but if you haven't applied at all before the February 15th deadline, you may not be eligible for this deadline extension.
For those that missed out on our Obamacare coverage, the new law actually requires people to sign up for health insurance, and 2015's tax season will be the first year that taxpayers are required to indicated whether or not they had health insurance in the past year on their tax forms. We have plenty of information available to new applicants, but if you're reading this now, the open enrollment window may have already closed for you. How much penalty for not having health insurance applies to you will vary, but know that there are other ways to get coverage before the end of the tax season. Avoid those fees and get a health insurance policy!
New Yorkers who have started applications for the state's online health insurance exchange by the end of Sunday, February 15th will have until February 28th to finish their applications and enroll in a health plan. All insurance enrollments must be completed by the end of the day on February 28th, and after that point, New York's extended open enrollment period will end. Those with special circumstances may still be able to enroll after the open enrollment period ends, but the vast majority of people will have lost their chance. The same deadlines apply to Obamacare children coverage plans.
If you missed the deadline, there are still options like…
– Special enrollment (must have endured a qualifying life event)
– Medicaid
– Medicare
– CHIP
– Private health insurance
– Employer-provided health insurance
– Short-term private plans
If you missed the February 15th deadline (or the February 28th extended deadline for New Yorkers), we're here for you. At Freeway Insurance, we provide some of the most personal and customized insurance on the market, and our knowledgeable and passionate experts would be more than happy to help you find a plan that's right for you. There's an extremely wide spectrum of health insurance policies out there, so it's important to find the one that's right for you. Contact us today and we'll work to provide the perfect coverage for your needs.
Purchasing a health insurance plan is one of the best decisions you can make. Someday, we'll all get sick, and when that time comes knowing that you have the coverage you need provides an incredible amount of peace of mind. Young and healthy? You're in a great situation to buy! Lock in a low premium when you're young and you could save thousands down the line. Be sure to enroll in health insurance soon or you could face annually-increasing fines as well.
Have any burning questions about health insurance? Have any advice for first-time buyers? Chime in to the discussion in the comments section below!
Ready to Get a Quick Quote?