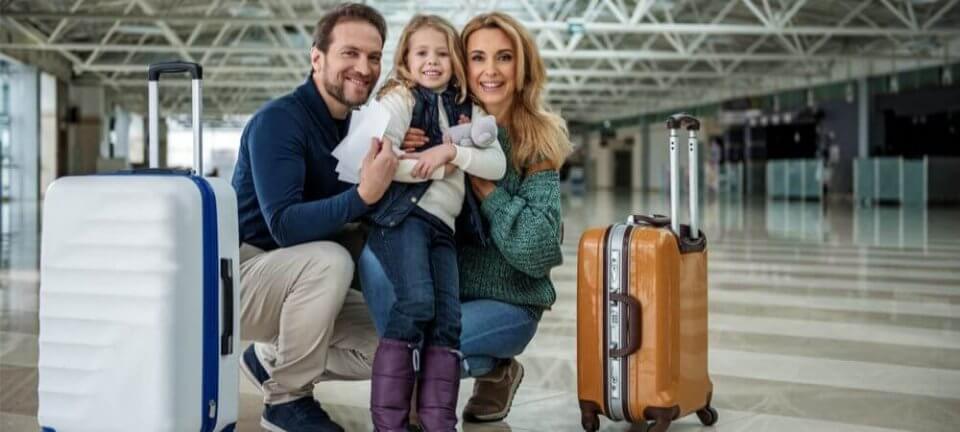 The holidays are upon us, if your family is part of the 112.5 million of Americans that travel this season, the journey can seem anything but merry with congested roadways, long lines at airports, expensive tickets, and everything in between.
1. Maximize Your Travel Savings
Lower your stress levels before you hit the road or airport by saving money on your travel expenses. Even if the holidays are considered peak travel season (especially mid-December), there are still many deals to be found on flights and accommodation. Book ahead of time and take advantage of comparison apps that take the guesswork out of finding said deals. Also, make sure to check Google Flights and play around with dates and departing airports to find the lowest fares.
2. If possible, Don't Travel on Peak Days
Sometimes holiday travel times can't be helped, but if you can get a couple of days of leeway before and after holiday dates, we strongly advise you take them. Getting ahead of the crowds can be a significant advantage and, most of all, a great stress deterrent. This is where planning also plays an important role, so pick your dates carefully.
3. Don't forget about parking!
When traveling by plane, the best way to go about parking is by booking a spot ahead of time. A lot of airports offer the service nowadays, so check the website before heading there. Of course, the easiest way is to get a ride from a friend or family member, but a ridesharing service like Uber or Lyft is also a great option if it's not too overly expensive. Depending on the length of your trip, paying for parking may be the better option.
4. Give Yourself a Lot of Extra Time
Do you usually leave for the airport 2 hours before your flight? Make it 4 during the holidays. Also, consider traveling either really early in the morning or late at night to avoid the crowds. Early morning travel is better suited for hitting the road; late nights are recommended for flights.
5. Take Advantage of Your Smartphone
The first thing you should do when you buy plane tickets is downloading the airline's app. Most let you check-in online, but there are others with super useful features, like interactive airport maps, luggage registration, easy upgrades, and much more. Some third-party apps are also fantastic for air or road travel.
6. Pack Light
This is especially true for air travel, as you can avoid the check-in counter and go directly through security if you only pack a carry-on. But road and train travel can also be much more comfortable without a mountain of luggage to drag around.
7. Think Twice About Gifts
Reconsider packing all those boxes, and either ship them ahead of time or get some gift cards for your family and friends. They'll appreciate the gesture either way, and you save precious travel space.
8.Don't Get Hungry or Cold
Make sure to pack snacks (or even meals, if you're traveling by plane and want to avoid the jacked up food prices) and blankets and travel pillows to make the trip as comfortable as possible. Hunger can easily make things much more stressful, so make sure to keep everyone fed and happy.
The key to holiday travel is enjoying the journey as much as the destination. Take the time of a long layover or road trip and turn it into a bonding experience with your family. Download some group games on your phone or plan some conversation topics and make the most out of having quality time with your loved ones.
Don't add to the stress this holiday season and get your car insurance quickly with Freeway Insurance. We can help find the best coverage for you. Get a free auto insurance quote online or by calling us at (800) 777-5620.
Ready to Get a Quick Quote?