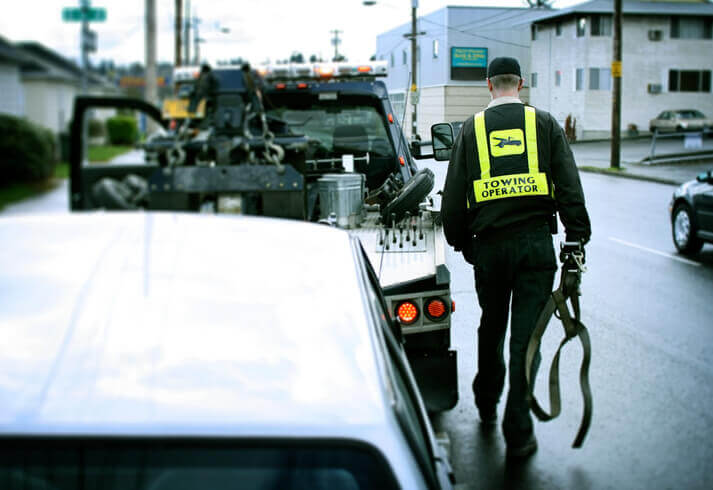 Routine maintenance and regular inspections by your mechanic or dealership can prevent many stressful breakdown scenarios, but it's never possible to entirely eliminate the chance of a problem. Even after you've called a family member to pick you up, you need to deal with a vehicle that is having issues or failing to start to prevent it from being towed by the local police department. Emergency roadside assistance, which is often included in many auto insurance policies doesn't just help you save money on towing, it also prevents impounding and the escalating fees that come with it. Find out how to prepare your car to be left for a few hours or longer while you arrange to have it removed from the roadside.
Move Off the Road
First, do your best to move your vehicle completely out of the flow of traffic and onto a median, breakdown lane, shoulder, or parking lot. This prevents your car from causing other accidents that will affect your auto insurance. If you can't do this because your car refuses to start or move, you'll need to call 911 and get emergency help. It's essential that you make sure your car is not in the flow of traffic before you leave it for any amount of time, even if the road has little traffic. It is recommended that you leave the vehicle and get off the road while calling 911 and for 24 hour roadside assistance, but don't go further away from the car until it's safely out of traffic.
Call Emergency Roadside Assistance
Emergency roadside assistance is the best way to deal with a car that breaks down on the side of the road because most of today's services cover everything from jump starts to gas delivery and full towing service for a set number of miles. There is a good chance you'll be able to get back on the road after only a short wait with no worries about getting impounded. When there's no way to fix the problem with the available roadside services, it's time for a tow. One monthly or annual fee covers the cost of towing as long as your roadside assistance coverage is current, so it's well worth paying a little more when you compare insurance quotes. Paying out of pocket for towing can cost hundreds of dollars, and involuntary towing and impound fees quickly add up into the thousands. This makes the price of 24 hour roadside assistance seem much smaller in comparison.
Leave a Note
Sometimes it's necessary to accept a ride from a friend or walk home so you can arrange a tow or roadside assistance from the peace and quiet of home. Instead of tucking something in your window or marking on the windshield, leave a note on a piece of white paper on the dashboard or other highly visible place. Date the note, leave your name and phone number, and indicate when you plan to return for the car. It's especially essential to leave a note if the vehicle is too close to traffic since it is likely to be towed regardless of how short a time you leave it.
Act Quickly
Most states and counties give drivers only 24 hours to retrieve their vehicles, or at most 48 hours. A police officer will tag an abandoned car with a dated sticker, and a private tow company collects the car after the time elapses. You'll pay whatever the tow company charges plus impound fees even if you manage to arrive while the car is still being loaded up. It's far better to pay for a towing service yourself, out of pocket or through roadside assistance, than to leave the vehicle longer than 24 hours.
Ready for emergency roadside assistance you can rely on? Freeway Insurance can add it to your existing auto insurance or start a separate policy for you. Give us a call at (800) 777-5620 or request a free auto insurance quote online.
Ready to Get a Quick Quote?