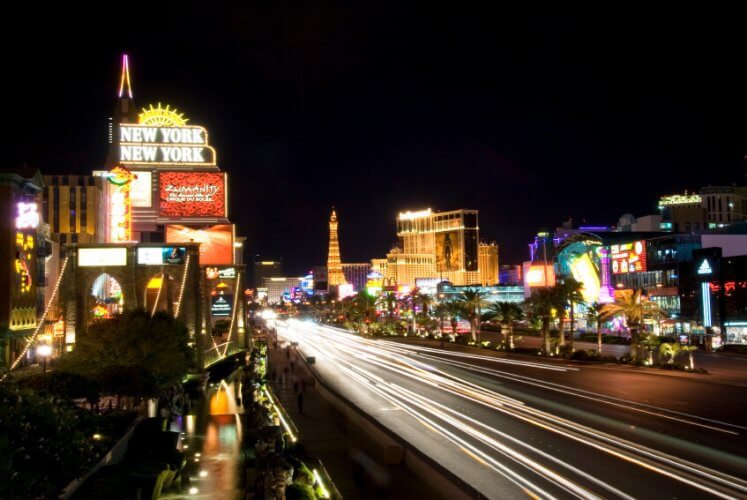 Auto insurance is one of the most important layers of protection every driver should have, but sometimes, no amount of forethought can protect you from other drivers – especially when road rage gets the best of them. We've all gotten angry on the road. Sometimes someone cuts you off or refuses to go the speed limit. There's plenty of room for human error on the road, and it can get frustrating, but when an individual acts on that frustration, the results can be catastrophically damaging.
Tammy Meyers, mother of four and nurse, was gunned down in front of her Las Vegas home on February 12th after another motorist followed her home in a fit of road rage. Meyers was driving her daughter home after a driving lesson as a nearby school, according to Las Vegas law enforcement officials. The incident was reportedly caused by road rage, and witness accounts of raised voices and a possible near-miss accident support that suspicion.
If you are in the Las Vegas area, keep an eye out for the suspect described as…
– White male
– Roughly six feet tall
– Aged mid-20s
– Approximately 180 pounds
– Dirty blonde hair, spiked up
– Hazel/blue eyes
– Driving four-door gray/silver sedan
– Vehicle may be damaged on front drivers side, may have sustained gunfire
The suspect has not yet been apprehended, and he is still believed to be at large in the area. The 15-year-old daughter of Meyers, the daughter being driven home from driving lessons, didn't witness the shooting at all, but one of Meyers' sons did emerge from the house shortly after the shooting occurred, reportedly returning fire upon the vehicle fleeing the scene of the shooting.
Even after being shot in the head, Meyers didn't die immediately. She was rushed to the University Medical Center of Southern Nevada and brought back into stable condition, but her life-threatening injuries proved to be too damaging. After she was reported brain-dead and medical bills stacked higher and higher, her family made the difficult decision to pull the plug.
Tammy's husband, Robert Meyers, was away on a business trip in California when he heard the news that his wife had been shot. Speaking to KTNV, a local news network, after the incident was an incredible emotional ordeal for the husband of the victim. "She had to lose her life for what? I don't understand it and nobody's answered that question. I don't feel safe, every time you turn around somebody's getting shot," he said in an interview soon after the shooting. "This was a mother of four, I loved her, and she was a good woman. And she didn't deserve this because all she's ever done is help people."
Dealing with medical bills and, after the death of Meyers, impending funeral costs, the remaining members of the Meyers family have started a GoFundMe page in memory of Tammy to help cover some of the costs of her death. The page makes an emotional appeal to potential donators, describing the incident in greater detail than many news reports…
"The Tammy Meyers Memorial Fund is set up to aid Tammy's family with hospital & funeral expenses.
Tammy was viciously shot in front of her home and children in a senseless act of road rage violence on February 13th, 2015. Tammy was teaching her daughter how to drive when another driver hit her vehicle. The suspects followed Tammy and her daughter home and opened fire. Tammy was shot in the head and lost her battle with life this Valentine's Day. A day her and her husband cherished every year for the last 25 years where he would always bring her red roses. Today, we watched as her husband Robert gave her the last red roses that she will ever receive.
"Please assist this grieving husband and family by easing their burden brought on by this senseless tragedy. Tammy was a nurse, mother of 4 and the most giving person one could ever know. Her family has chosen to make Tammy's life mean even more, by donating her organs and providing the gift of life to those in need. Thus, continuing in death what she did in life, by selflessly helping others in need."
After 17 hours, the GoFundMe page has been able to raise $480 of the $20,000 goal, so if you know anyone who may be able to help the Meyers family, please share this article around. Can't afford to make a donation? Contact us to learn more about lowering your auto insurance rates.
How do you think incidents like this can be prevented in the future? How do you deal with road rage? Share your thoughts in the comments section below.
Ready to Get a Quick Quote?